You just started a business and waiting for sales hike?
We know that its' a very generic question for you because so many tough competitors are sailing the market already. And you're dying in the wait of your turn to rule the sea.
Com'on, you don't have any magic wand that increases your sales in the just short period. As you can do that just go process-wise.
In this topic, we're going to share you some less known reliable Magento 2 Extensions for increasing your sales.
Let's have look.
1. Most Viewed & Sold Product Count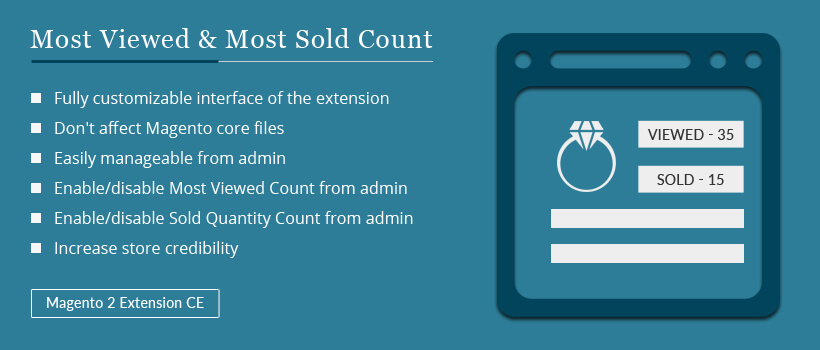 Most Viewed and Sold Product Count is the easiest way to hold a good impression of product in the customer's mind. It will show the people who are viewing your products and most sold products. It will win the customer's loyalty easily by showing the numbers of sold out products on the product page. So buyers don't feel hesitance to go for your products. This extension is fully responsive so no worry about any devices.
Spotlight:
Display real-time count for most viewed and most sold product.
Encourage customer to buy a product by showing real-time countdown.
Makes your products more valuable and demandable
2. Best Deals – Special Products with Countdown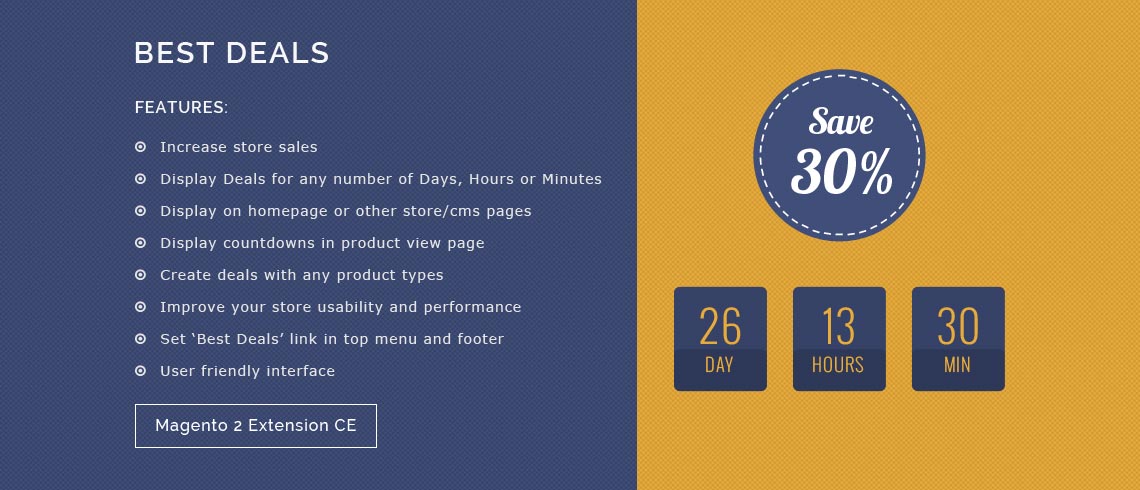 Sometimes eagerness works more than waiting. Best Deals Magento 2 extension showcase your special products with a countdown features. This is the best way to attack zealous customers. Countdowns display automatically for those products that have set a special price for the specific time period. When this date is passed away then countdown is automatically removed from this products.
Spotlight:
Add best deals with the counter on every product's detail page.
Display deals for any product, for any time period.
Easily grab buyers attention.
Used as a widget-like block that can be inserted anywhere.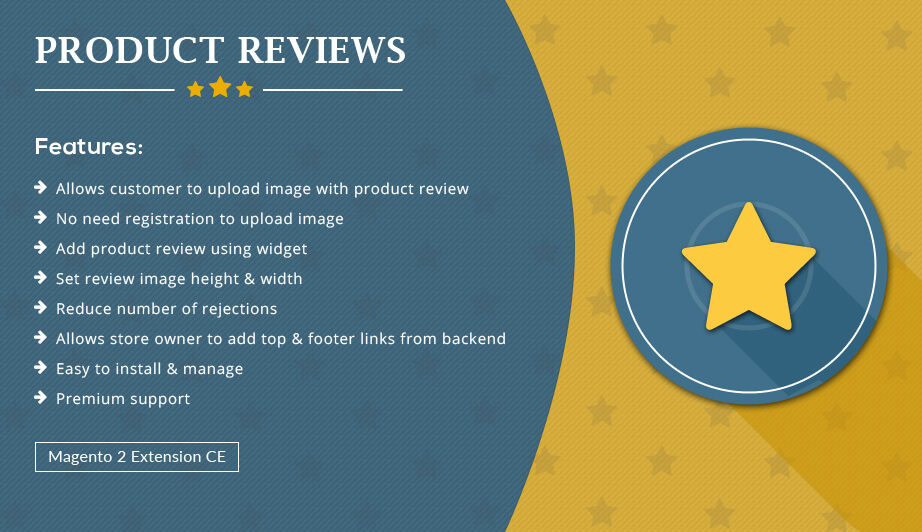 Generally what you see whenever buying something on any shopping site? Brand, Price or Discount? If everything is okay as you are seeing but what if there are no reviews or bad once? Many people buy products on reviews. Good reviews of products earn loyalty easily also lay a good impression of your store in front of new customers. Product reviews can help you to solve queries of your customers regarding products. Also, build popularity by showing numbers of people talk about your products.
Spotlight:
Allows customer to upload the image for the product review.
Both registered & guest customer can upload the image with a review.
Increase your store sales & reduce the number of rejections or returns goods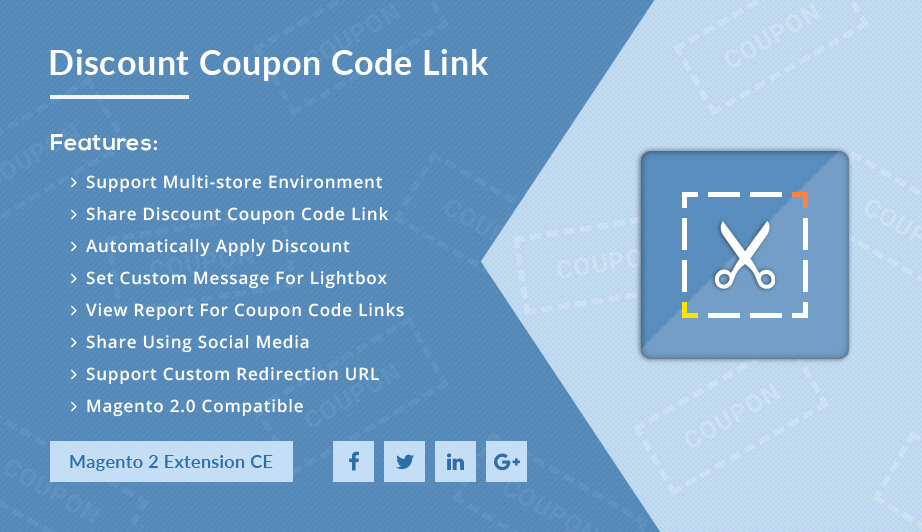 Discount is the huge part of sales. If customers come to your site again for shopping that means he had found valuable products and fare prize. The great amount of discount surely brings them for again shopping. Many customers refer their friends to buy stuff from the big discount site. This Magento 2 Extension apply the automatic discount coupon code for customers on the shopping cart page. So shoppers don't have to go to a discount page. Also, increase user engagement with your store and earn loyalty and money in an effective way.
Spotlight:
No coding skills required to add a discount link.
Automatically applied coupon code on shopping cart page.
Once redirection URL set, the store owner can share via social media.
The store owner can send manual URL for blogs, promotional tools, social campaigns.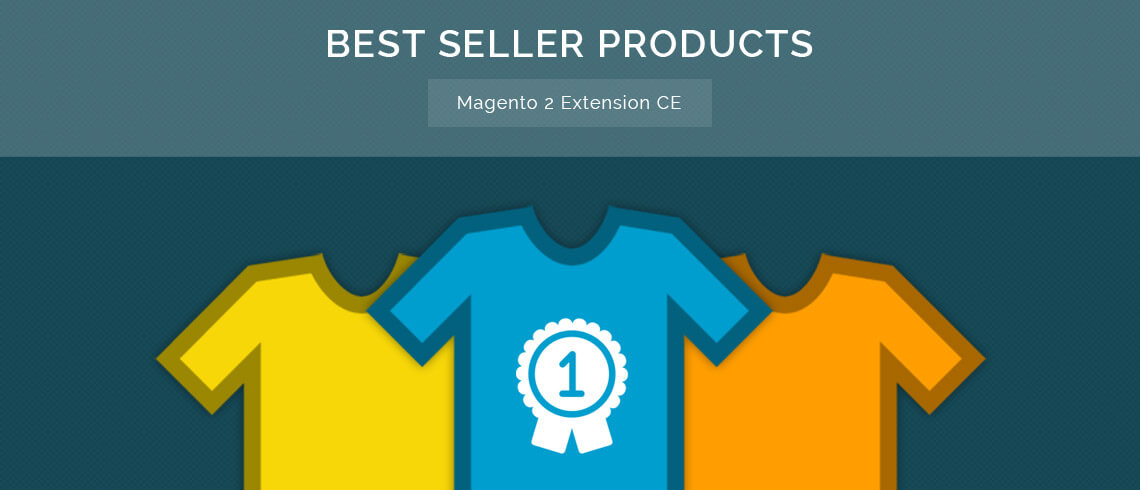 Best Seller Products is the useful extension for presenting products which are the best of their collection. You can display your best seller products in two different ways, in the sidebar as a widget or in a slider as well.
Spotlight:
As widget-like block that can be inserted anywhere.
Drive attention to the website customers/visitors to the products.
From bestseller block customer can add their required products directly into the cart, wishlist or can compare also.
So, these are the striking sales boosters for your Magento 2 store. Make use of this extensions and give your website visitors a trouble free shopping experience.
Feel free to mention the extension in the comment section below which suites best for your eCommerce store.