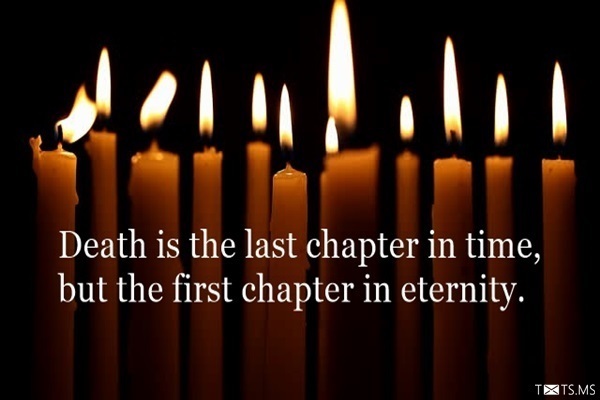 Death is the last chapter in time, but the first chapter in eternity.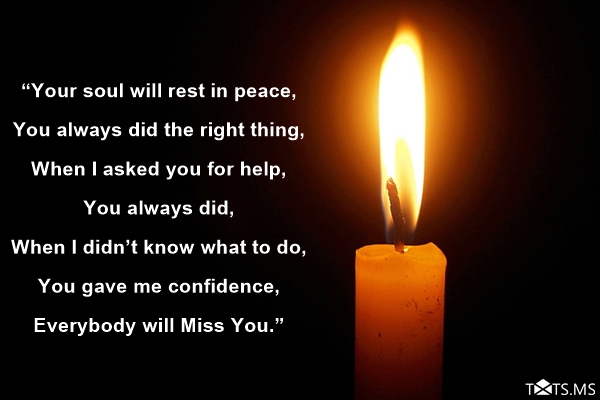 "Your soul will rest in peace, You always did the right thing, When I asked you for help, You always did, When I didn't know what to do, You gave me confidence, Everybody will Miss You."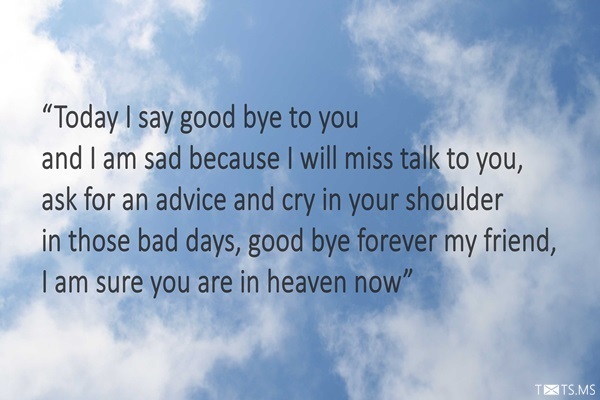 "Today I say good bye to you and I'm sad because I'll miss talk to you,
ask for an advice and cry in your shoulder in those bad days, good bye forever my friend, I'm sure you are in heaven now"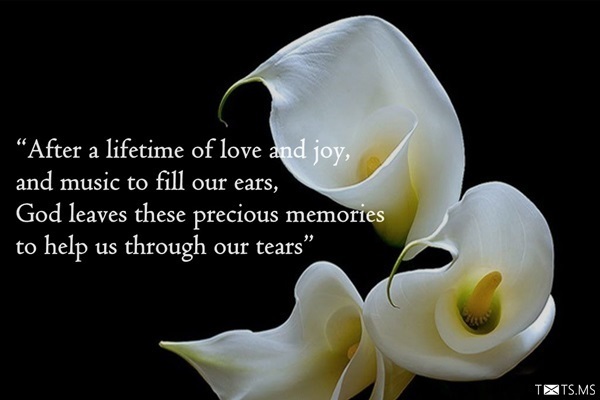 "After a lifetime of love and joy, and music to fill our ears, God leaves these precious memories to help us through our tears"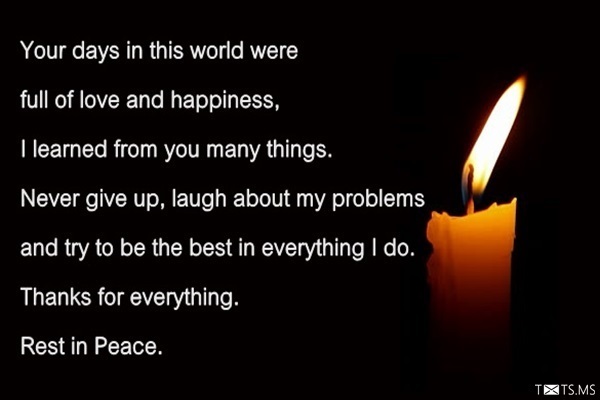 Your days in this world were full of love and happiness; I learned from you many things. Never give up, laugh about my problems and try to be the best in everything I do, thanks for everything, Rest in Peace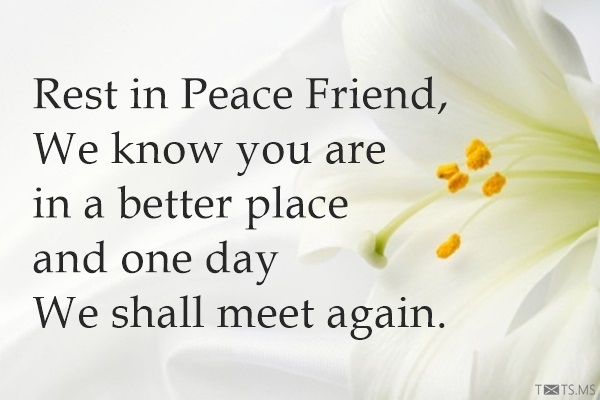 Rest in peace friend, we know you are in a better place and one day we shall meet again.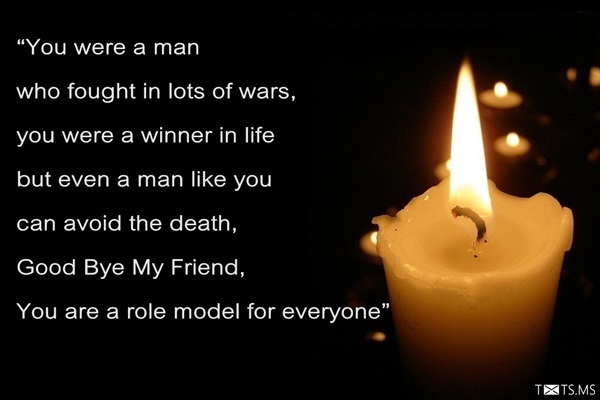 "You were a man who fought in lots of wars, you were a winner in life
but even a man like you can avoid the death, good bye my friend, you are a role model for everyone"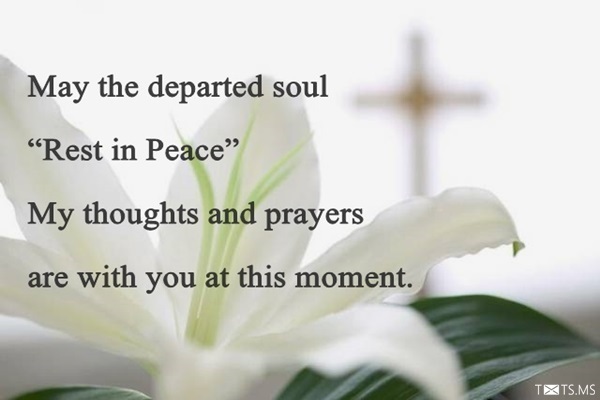 May the departed soul "Rest in Peace" my thoughts and prayers are with you at this moment.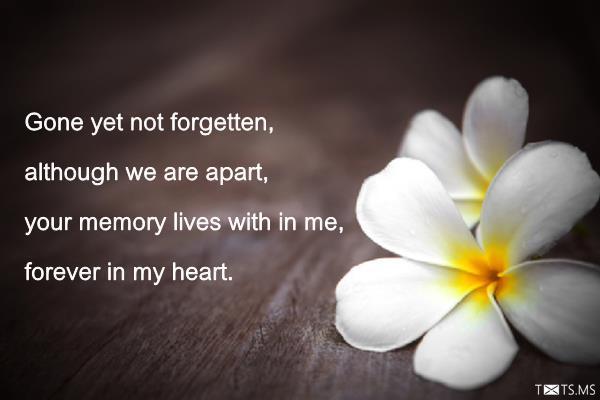 Gone yet not forgetten, although we are apart, your memory lives with in me, forever in my heart.
Now he is in heaven taking care of us, let's live happy and his soul will be happy too, He Rest in Peacse and his Spirit is with GOD.
Words cannot describe what I am feeling. Our thoughts and prayers are with you and your family.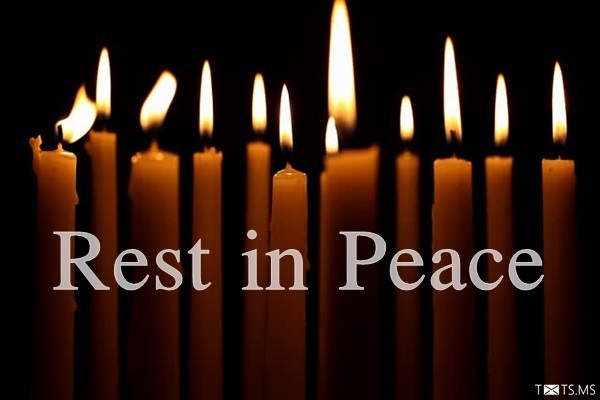 My sincere condolences for you on your great loss. You and your family would be in my thoughts and prayers. Please stay strong!
My heart broke down hearing the sad news. He may have died but his love for you will stay forever. Take care of yourself please.
Please accept my heartfelt sympathy on this unfortunate event. Praying for the deceased soul.
I feel truly saddened that you are no more with us. May God bless you.