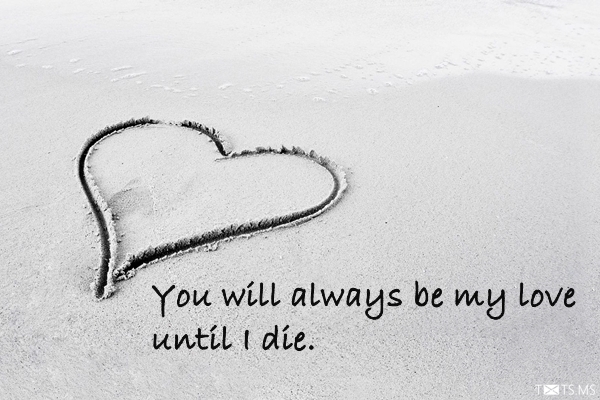 You will always be my love until I die.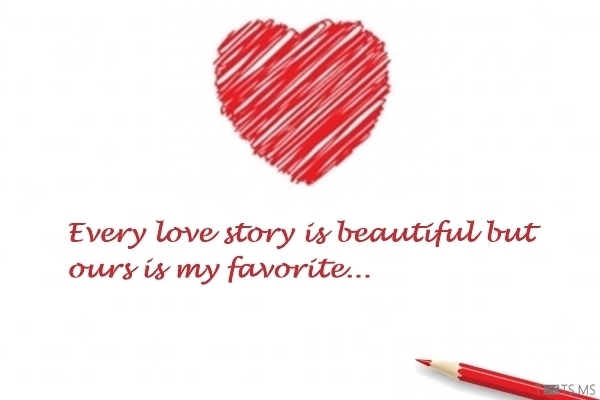 Every love story is beautiful but ours is my favorite.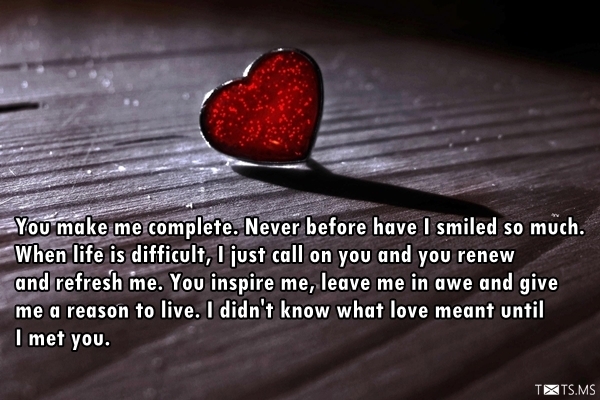 You make me complete. Never before have I smiled so much.
When life is difficult, I just call on you and you renew and refresh me.
You inspire me, leave me in awe and give me a reason to live.
I didn't know what love meant until I met you.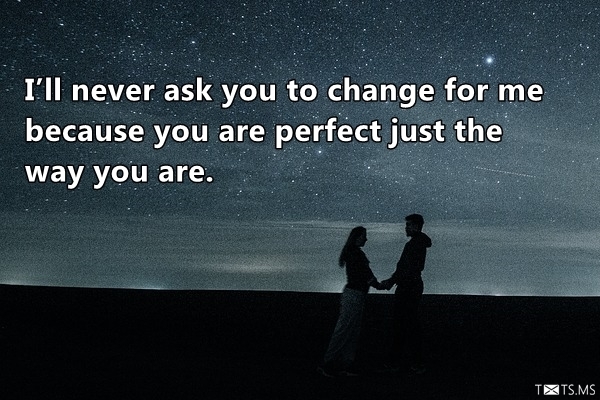 I'll never ask you to change for me
because you are perfect just the way you are.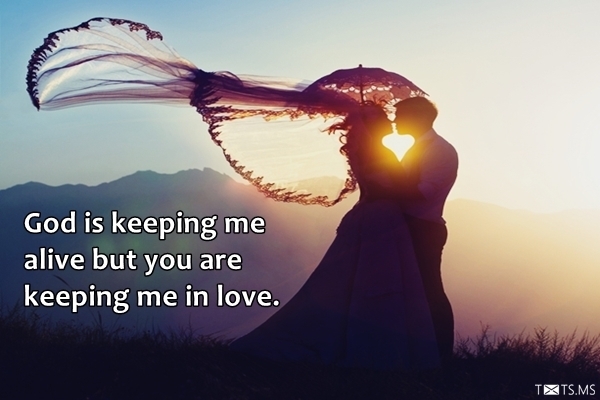 God is keeping me alive but you are keeping me in love.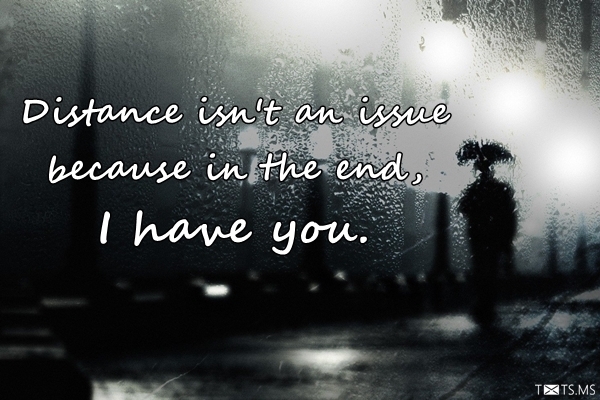 Distance isn't an issue because in the end, I have you.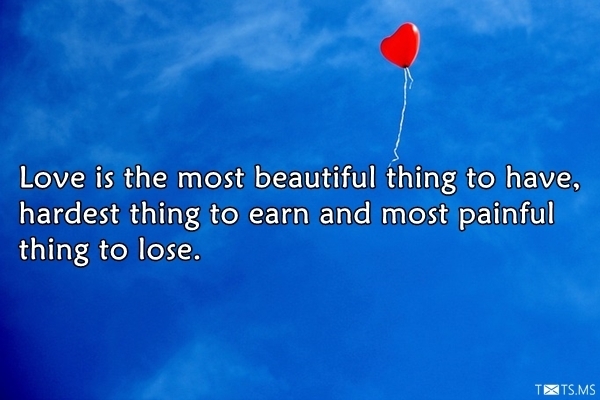 Love is the most beautiful thing to have, hardest thing to earn and most painful thing to lose.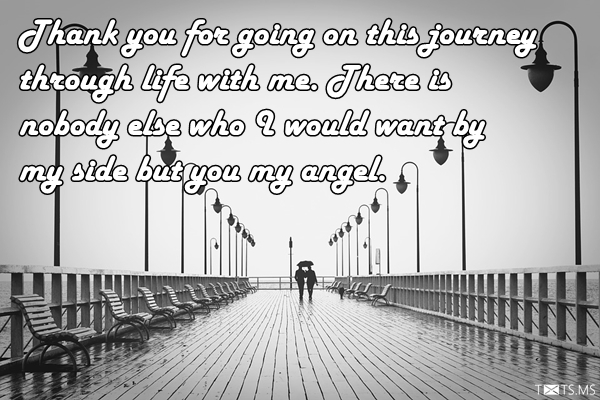 Thank you for going on this journey through life with me. There is nobody else who I would want by my side but you my angel.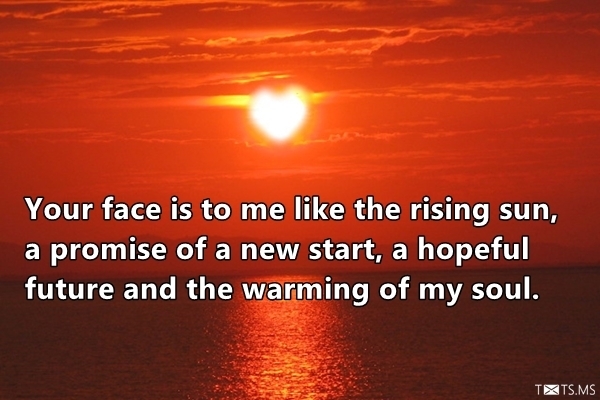 Your face is to me like the rising sun, a promise of a new start, a hopeful future and the warming of my soul.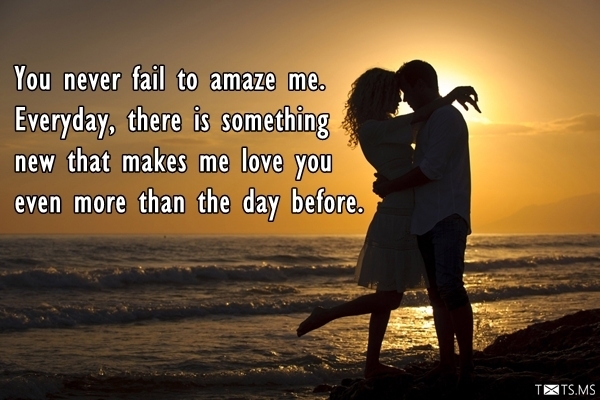 You never fail to amaze me. Everyday, there is something new that makes me love you even more than the day before.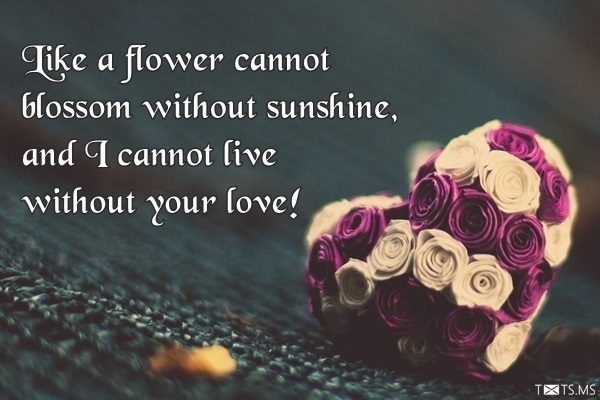 Like a flower cannot blossom without sunshine, and I cannot live without your love!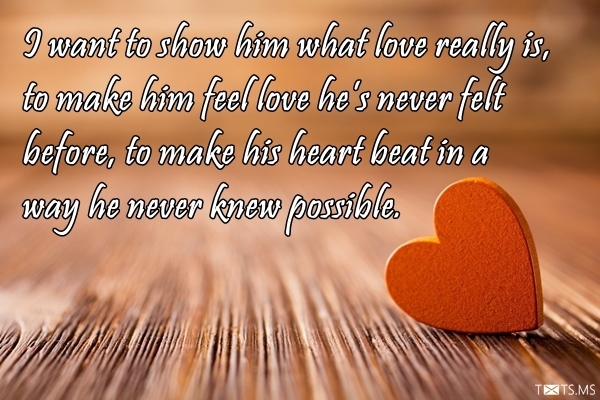 I want to show him what love really is, to make him feel love he's never felt before, to make his heart beat in a way he never knew possible.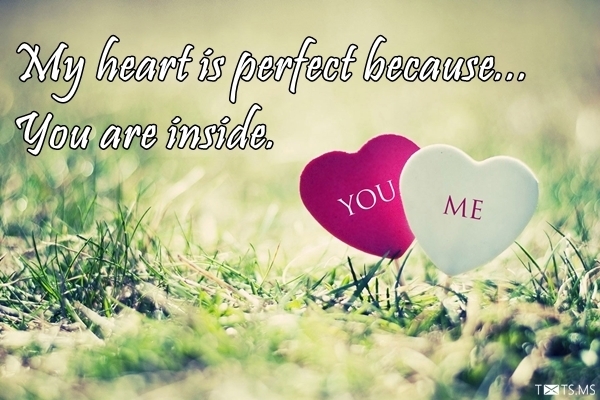 My heart is perfect because You are inside.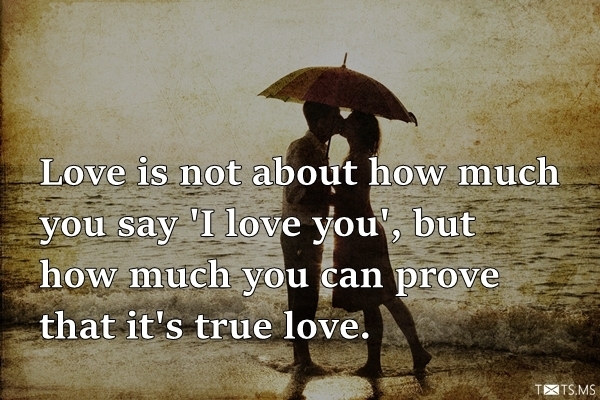 Love is not about how much you say 'I love you', but how much you can prove that it's true love.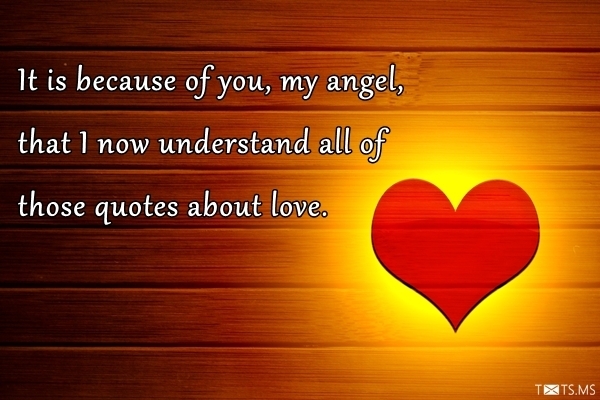 It is because of you, my angel, that I now understand all of those quotes about love.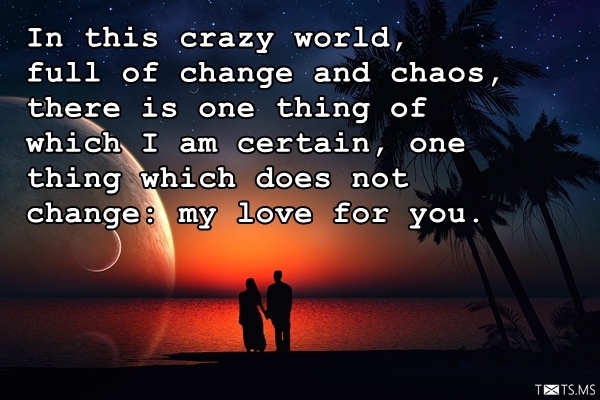 In this crazy world, full of change and chaos, there is one thing of which I am certain, one thing which does not change: my love for you.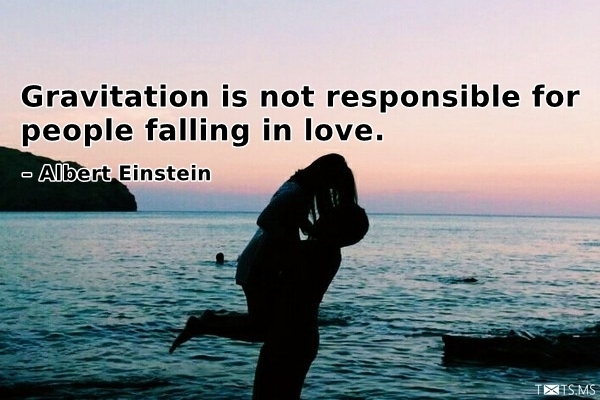 Gravitation is not responsible for people falling in love. – Albert Einstein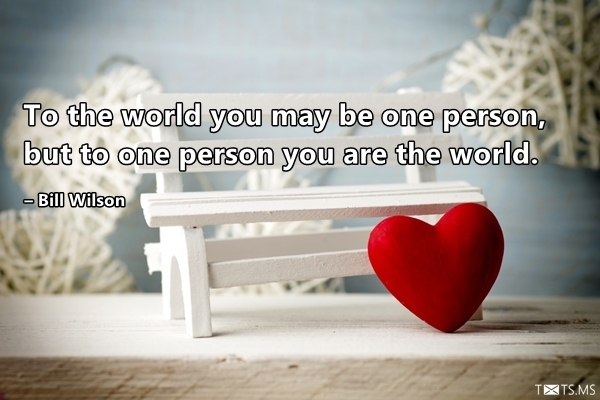 To the world you may be one person, but to one person you are the world. – Bill Wilson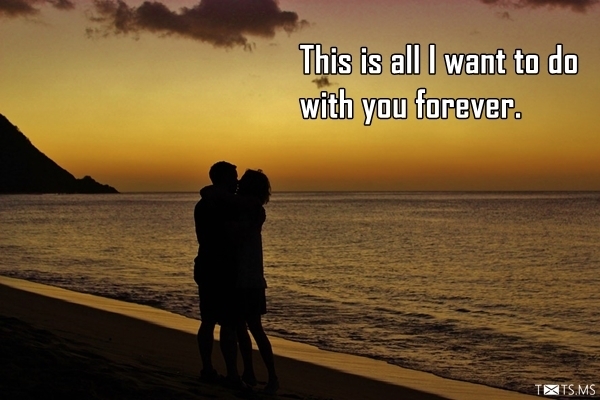 This is all I want to do with you forever.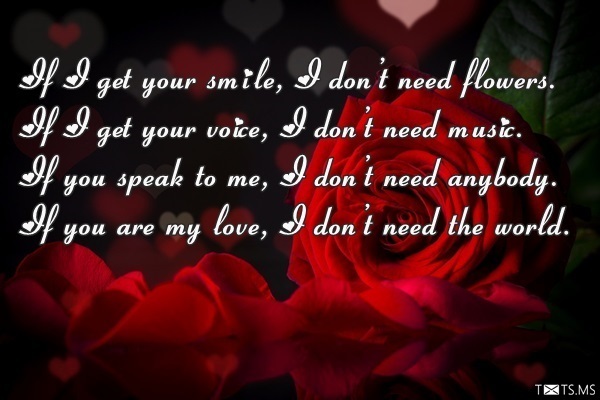 If I get your smile, I don't need flowers. If I get your voice, I don't need music. If you speak to me, I don't need anybody. If you are my love, I don't need the world.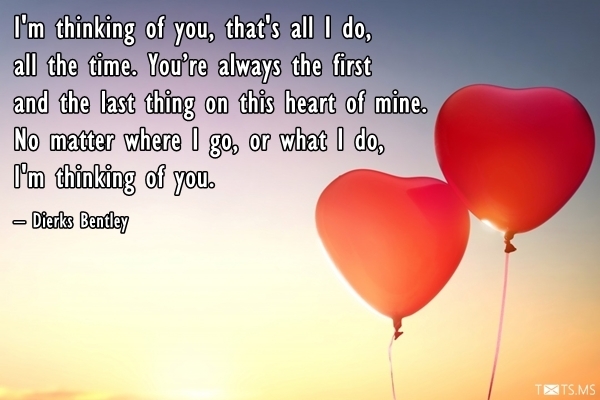 I'm thinking of you, that's all I do, all the time. You're always the first and the last thing on this heart of mine. No matter where I go, or what I do, I'm thinking of you. – Dierks Bentley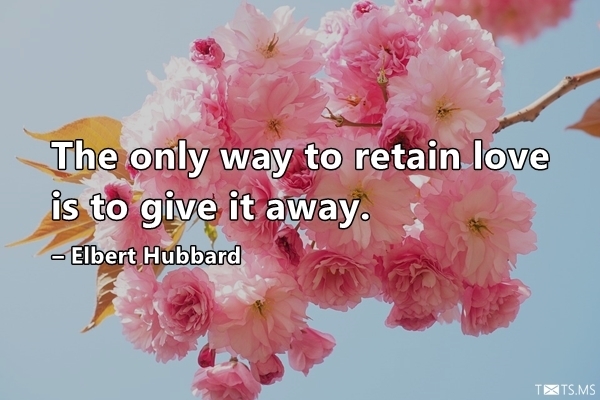 The only way to retain love is to give it away. – Elbert Hubbard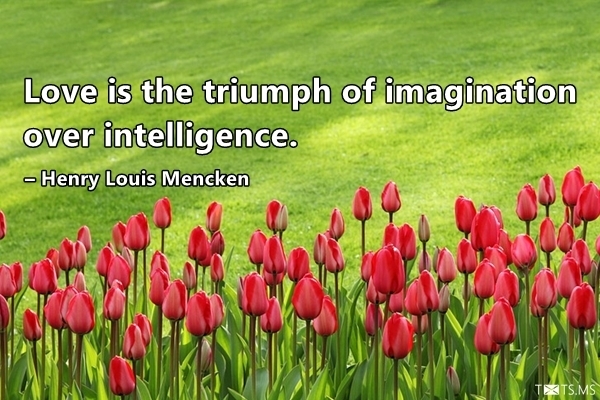 Love is the triumph of imagination over intelligence. – Henry Louis Mencken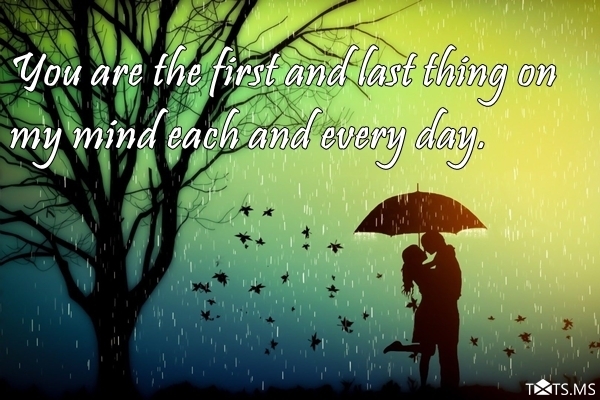 You are the first and last thing on my mind each and every day.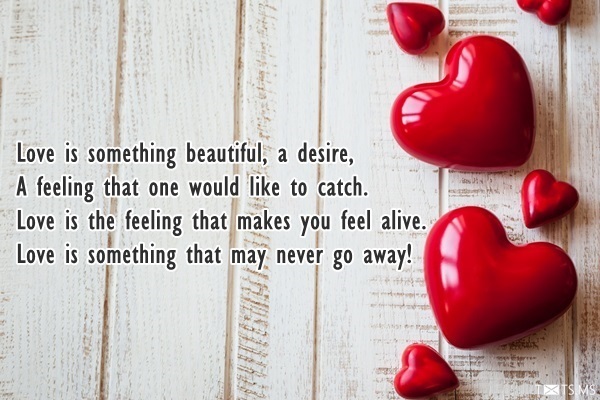 Love is something beautiful, a desire, A feeling that one would like to catch. Love is the feeling that makes you feel alive. Love is something that may never go away!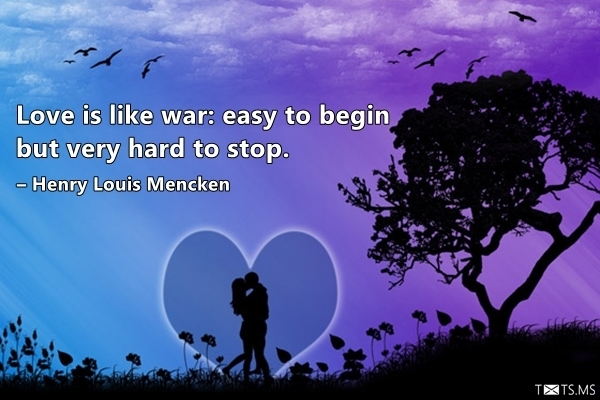 Love is like war: easy to begin but very hard to stop. – Henry Louis Mencken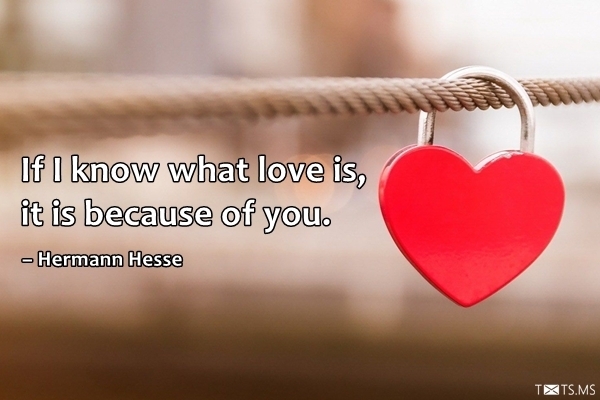 If I know what love is, it is because of you. – Hermann Hesse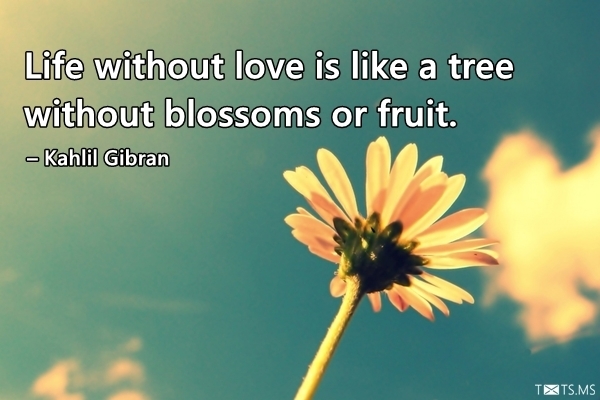 Life without love is like a tree without blossoms or fruit. – Kahlil Gibran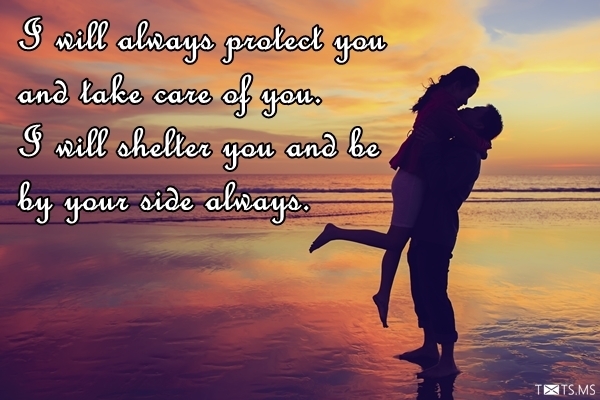 I will always protect you and take care of you. I will shelter you and be by your side always.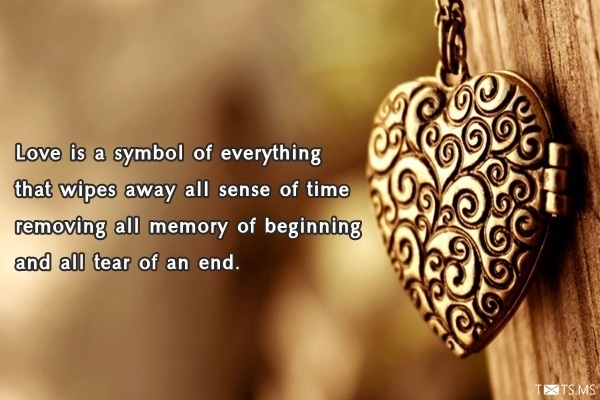 Love is a symbol of everything that wipes away all sense of time removing all memory of beginning and all tear of an end.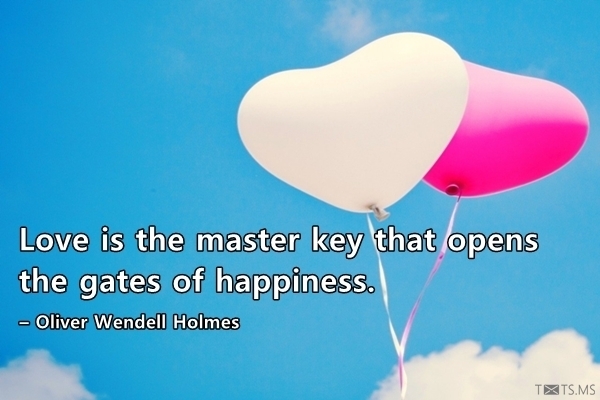 Love is the master key that opens the gates of happiness. – Oliver Wendell Holmes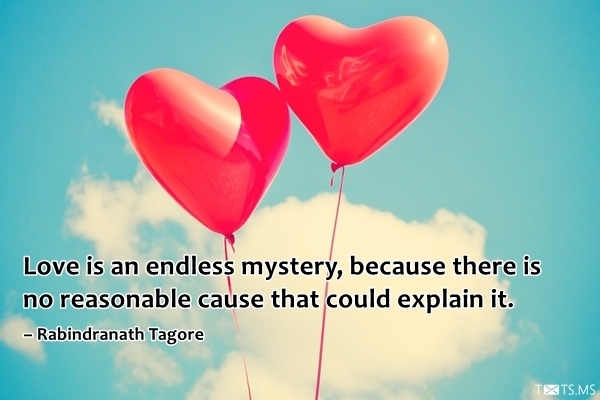 Love is an endless mystery, because there is no reasonable cause that could explain it. – Rabindranath Tagore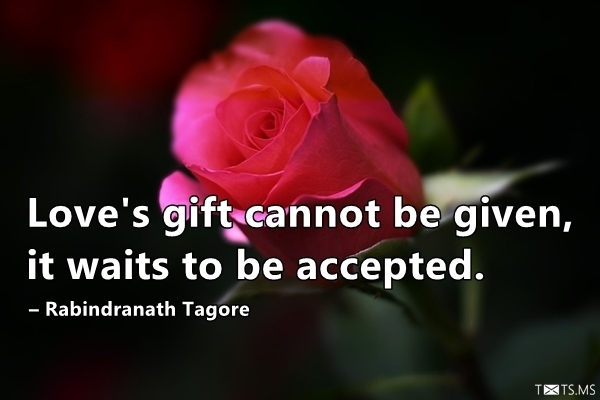 Love's gift cannot be given, it waits to be accepted. – Rabindranath Tagore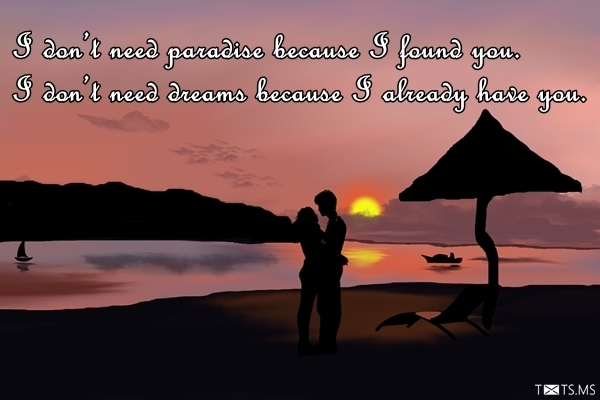 I don't need paradise because I found you. I don't need dreams because I already have you.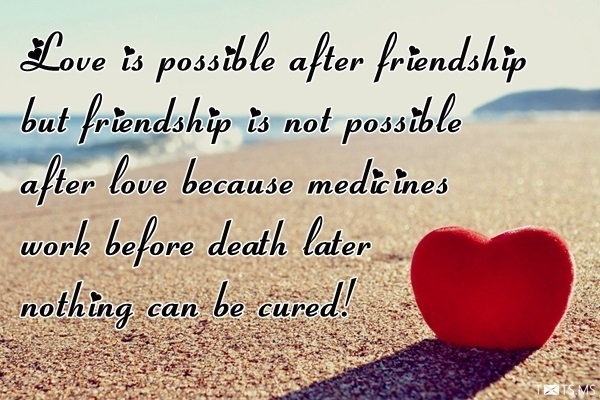 Love is possible after friendship but friendship is not possible after love because medicines work before death later nothing can be cured….!!!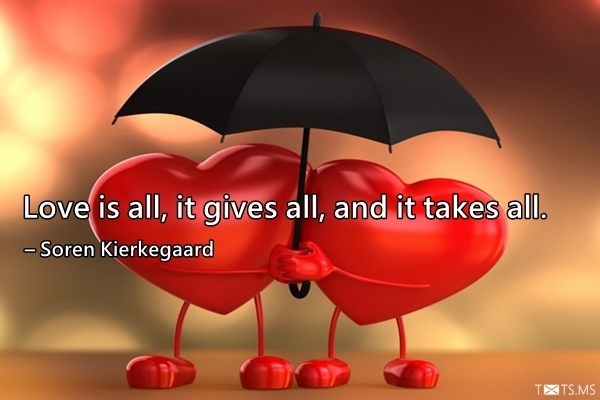 Love is all, it gives all, and it takes all. – Soren Kierkegaard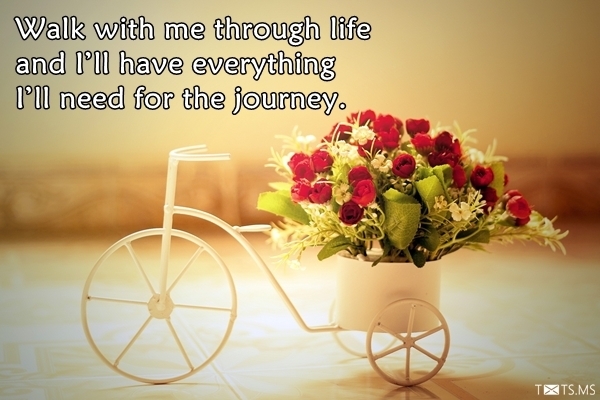 Walk with me through life and I'll have everything I'll need for the journey.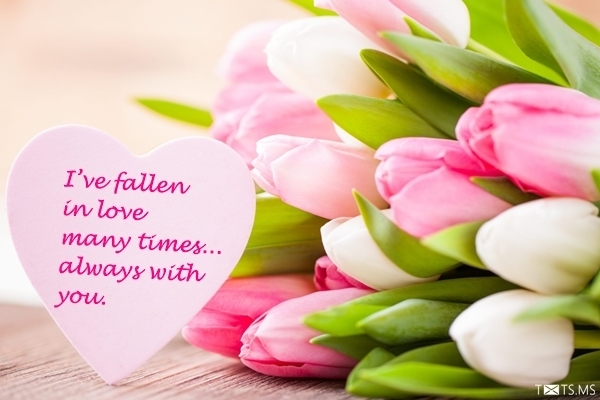 I've fallen in love many times… always with you.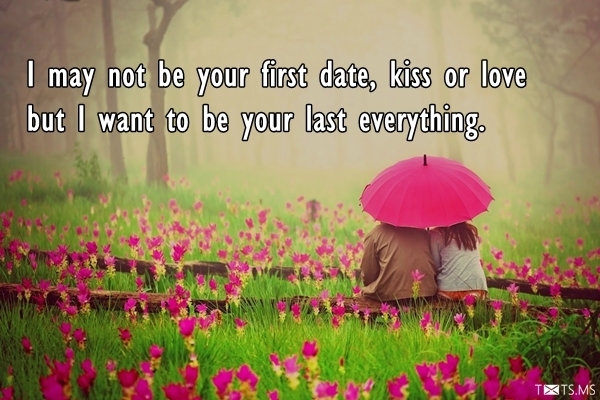 I may not be your first date, kiss or love but I want to be your last everything.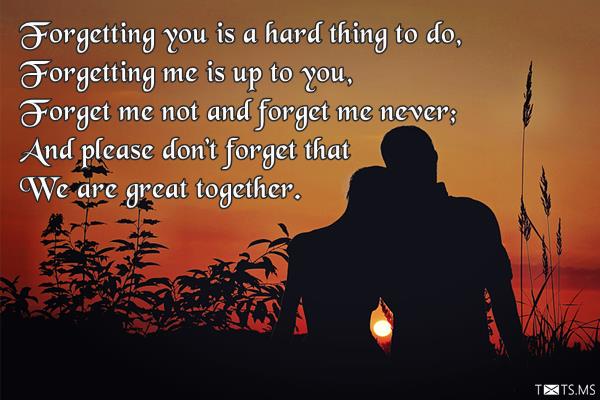 Forgetting you is a hard thing to do, Forgetting me is up to you, Forget me not & forget me never; And please don't forget that we are great together.
I Love You My Angel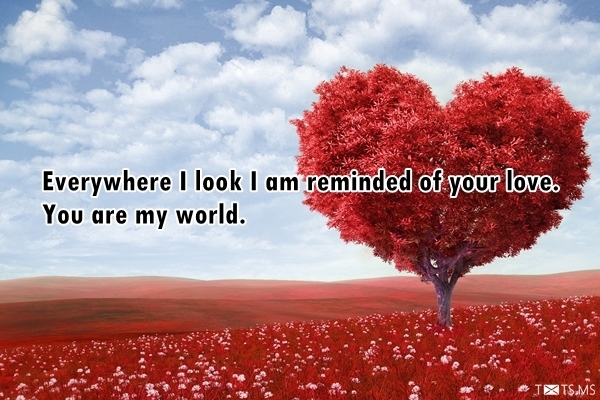 Everywhere I look I am reminded of your love. You are my world.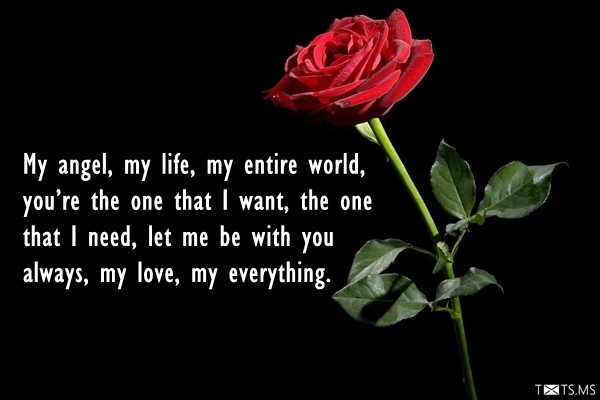 My angel, my life, my entire world, you're the one that I want, the one that I need, let me be with you always, my love, my everything.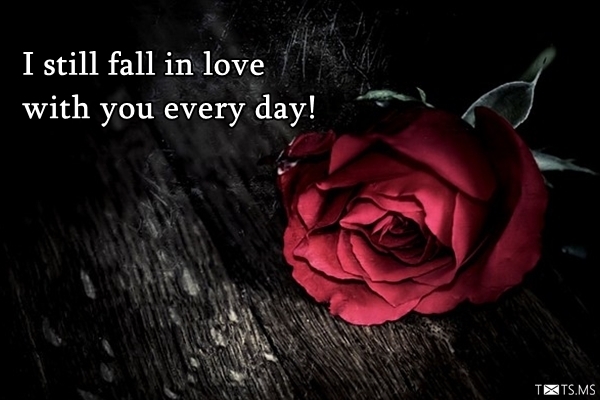 I still fall in love with you every day!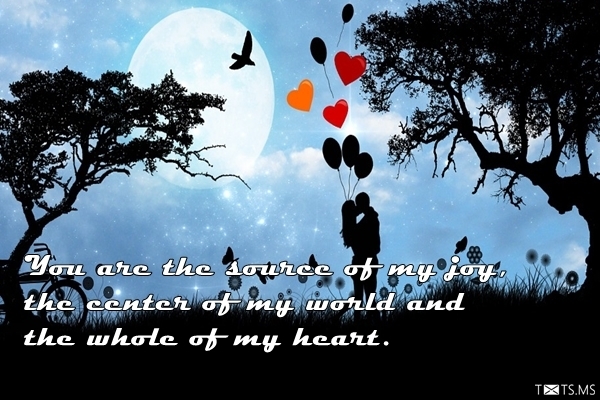 You are the source of my joy, the center of my world and the whole of my heart.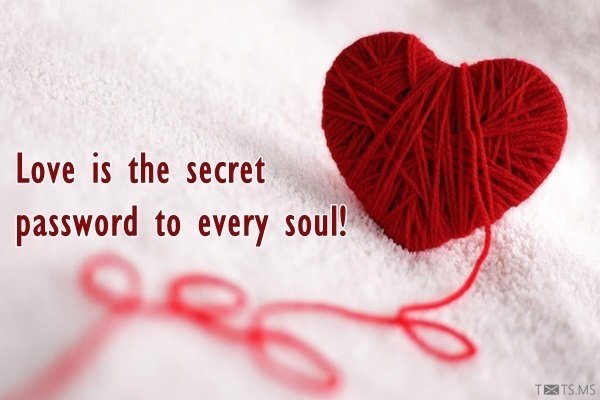 Love is the secret password to every soul!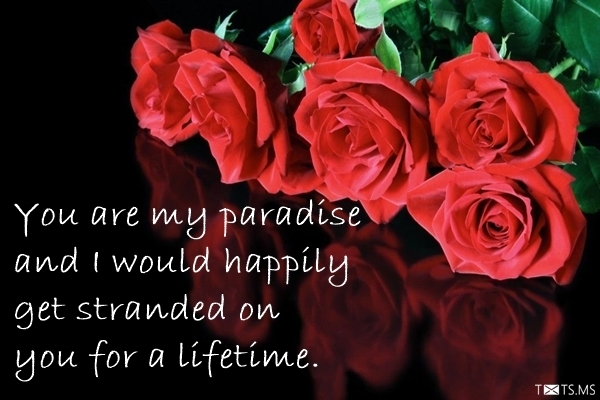 You are my paradise and I would happily get stranded on you for a lifetime.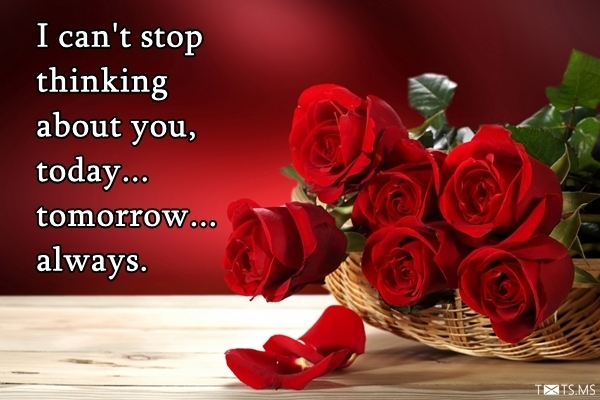 I can't stop thinking about you, today… tomorrow… always.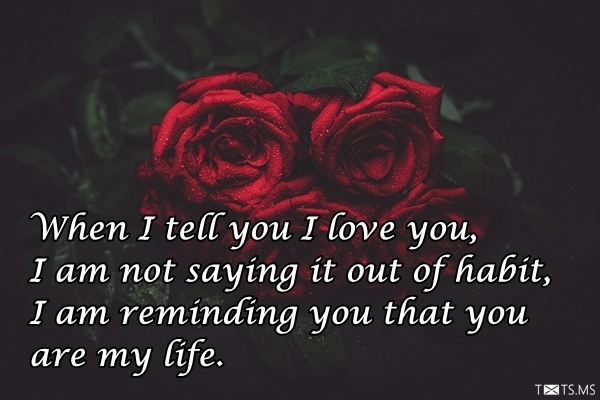 When I tell you I love you, I am not saying it out of habit, I am reminding you that you are my life.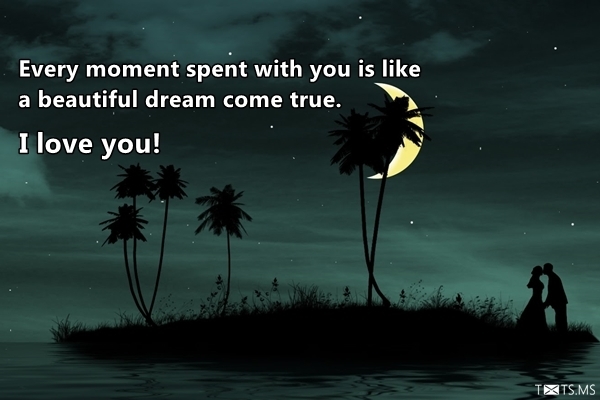 Every moment spent with you is like a beautiful dream come true. I love you!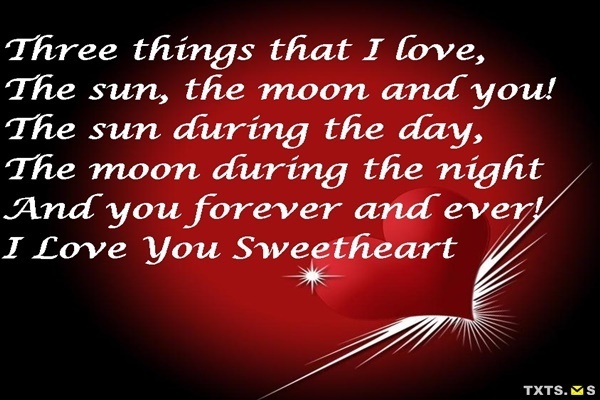 Three things that I Love, The sun, the moon and you! The sun during the day, The moon during the night and you forever and ever! I Love You Sweetheart
I can love you for my whole life, I can be with you all the time, but never leave me, because you are only mine.
I love you for all that you are, all that you have been and all that you will be.
Love bears all things, love believes all things, love hopes all things and most precious of all, love endures all things. Come we love and make things happy!
I love you every step of the way.
There is a Moon which livens up your nights; There is a Sun which brightens your day; There are stars which shine for you; And here it is me who lives for you!
When I dream, I dream of you. Maybe one day, dreams will come true. Because, I really love you.
If she loves you with all her heart and secretly notices each and every thing of yours then dude stop ignoring her just love her back and hold her for rest of your life..!!
When you truly care for someone, their mistakes never change your feelings because it's the mind that gets angry but the heart still cares.
If Love Was To Be Evaded By Just Closing Eyes, Then I Wouldn't Dare Blink Because Losing You For A Mere Second Would Be Tragic.
Love is sweet poison: Do not consume without your beloved's advise
and keep out of reach of children and keep it in cool and dark place.
Falling in love with you is the second best thing in the world. Finding you is the first.
There Is Sorrow So People Can Appreciate Joy, Night So They Can Appreciate Day, Evil So They Can Appreciate Good, Enemies So They Can Appreciate Friendship, You So I Can Appreciate The Touch Of Your Love.
I love all the stars in the sky, but they are nothing compared to the ones in your eyes!
The Love, Touch And Tender Talk With Passionate Is What Drives Me Crazy When I Am With You. The Love You Give Me Is So Special. I Love You Dear!
I Need U Like A Butterfly Needs Its Wings An Ice Bear Needs Cold Weather And A Soul Needs A Body..!
My love for you is like water, Falling countless… The beating of my heart for you is heavy and soundless, The feeling of being in your arm is precious and endless.
A candle may melt and its fire may die, but the love you have given me will always stay as a flame in my heart.
Marvelous Fact: "More we start to love a person, more fear will arise of losing the same person" Read It.. Feel It..