Inspirational quotes gives us power to think positive in life. The right inspirational quotes can help us to see light at the end of the tunnel, and give us hope and courage to move forward in life. Inspirational quotes always motivates us to do better in life and to stop worrying about things which doesn't matter in our life. Here are some inspirational quotes from some famous people, which inspire people to great extent.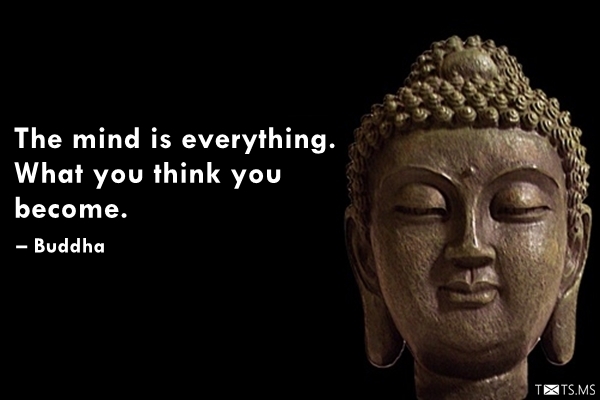 The mind is everything. What you think you become.
– Buddha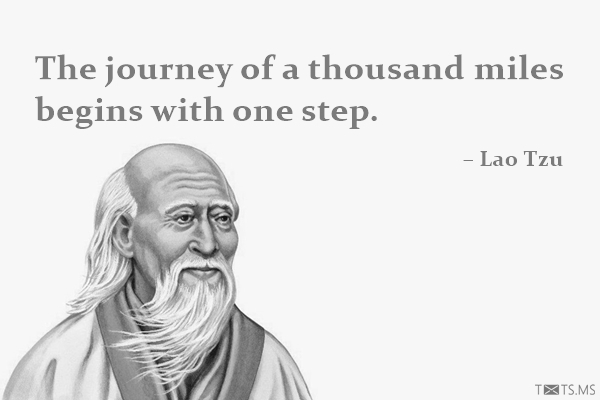 The journey of a thousand miles begins with one step.
– Lao Tzu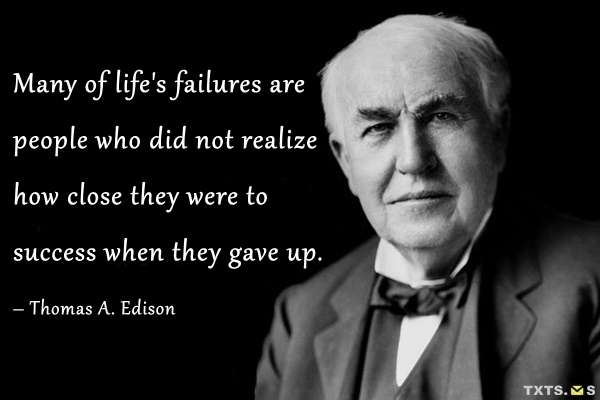 Many of life's failures are people who did not realize how close they were to success when they gave up.
– Thomas A. Edison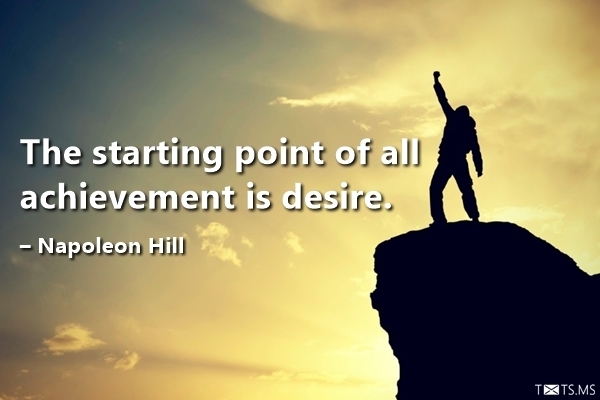 The starting point of all achievement is desire.
– Napoleon Hill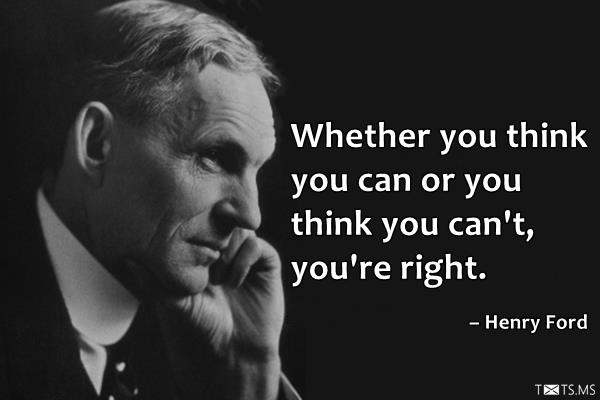 Whether you think you can or you think you can't, you're right.
– Henry Ford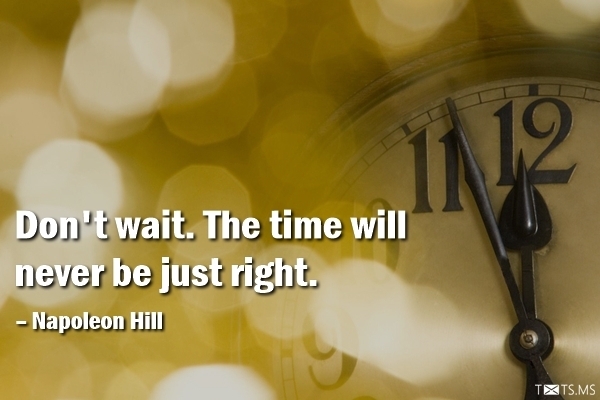 Don't wait. The time will never be just right.
– Napoleon Hill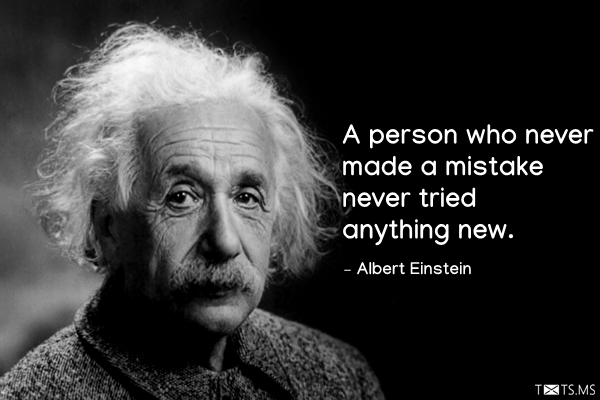 A person who never made a mistake never tried anything new.
– Albert Einstein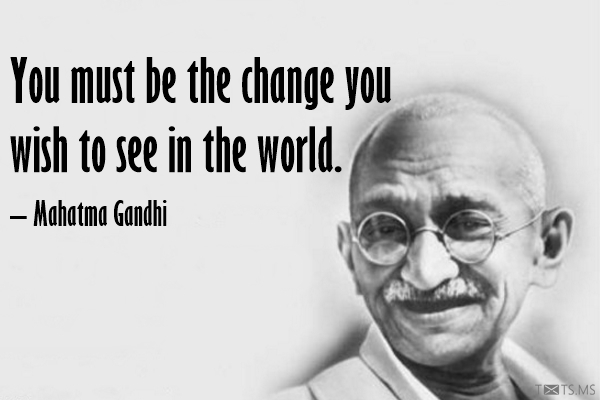 You must be the change you wish to see in the world.
– Mahatma Gandhi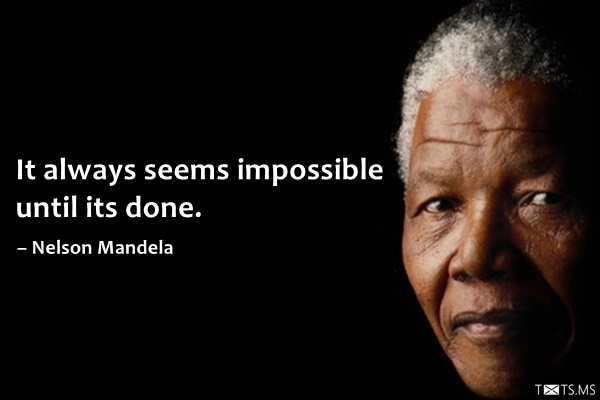 It always seems impossible until its done.
– Nelson Mandela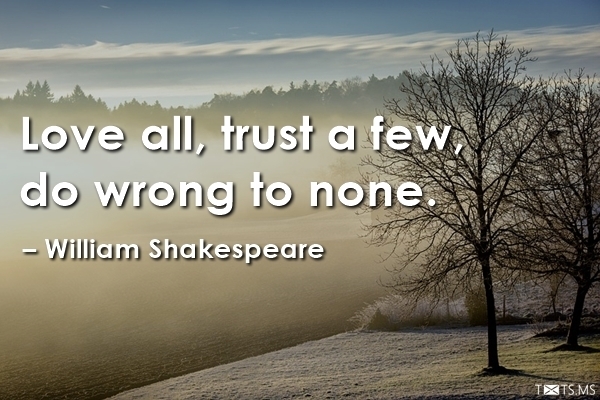 Love all, trust a few, do wrong to none.
– William Shakespeare
A.P.J. Abdul Kalam Quote
Thinking should become your capital asset, no matter whatever ups and downs you come across in your life.
– A.P.J. Abdul Kalam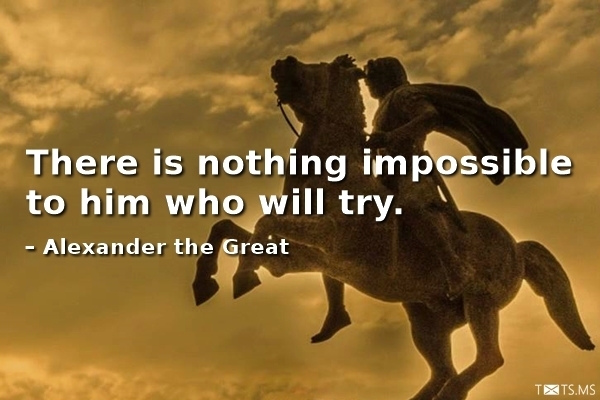 There is nothing impossible to him who will try.
– Alexander the Great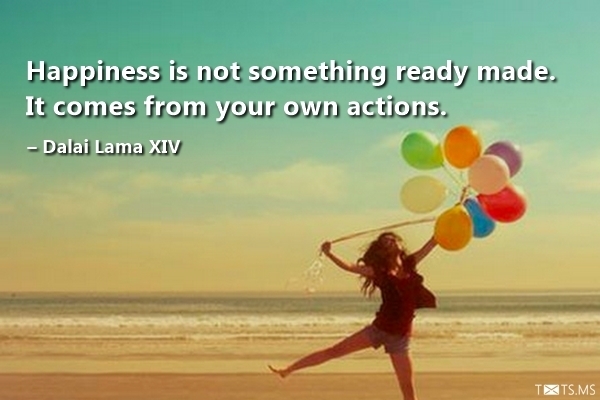 Happiness is not something ready made. It comes from your own actions.
– Dalai Lama XIV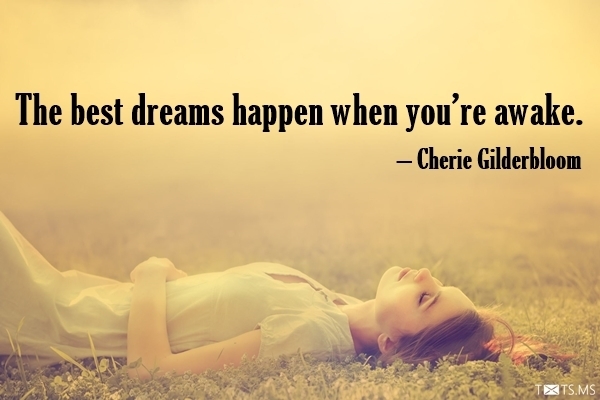 The best dreams happen when you're awake.
– Cherie Gilderbloom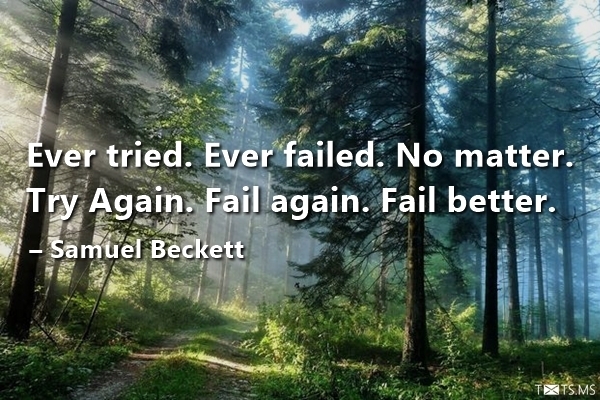 Ever tried. Ever failed. No matter. Try Again. Fail again. Fail better.
– Samuel Beckett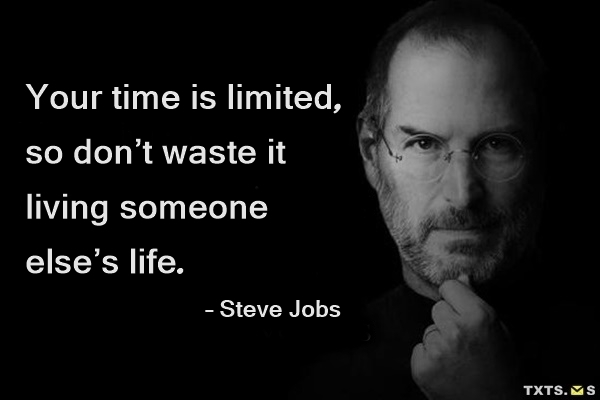 Your time is limited, so don't waste it living someone else's life.
– Steve Jobs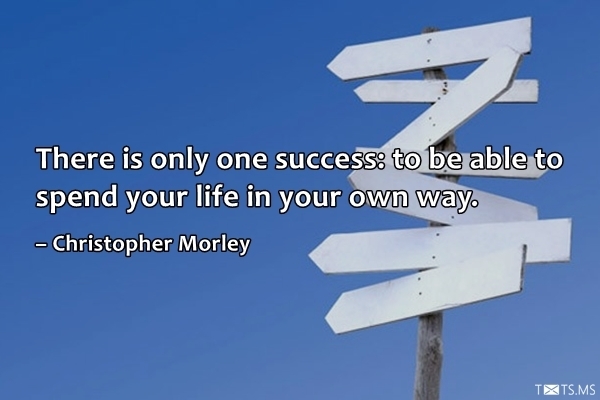 There is only one success: to be able to spend your life in your own way.
– Christopher Morley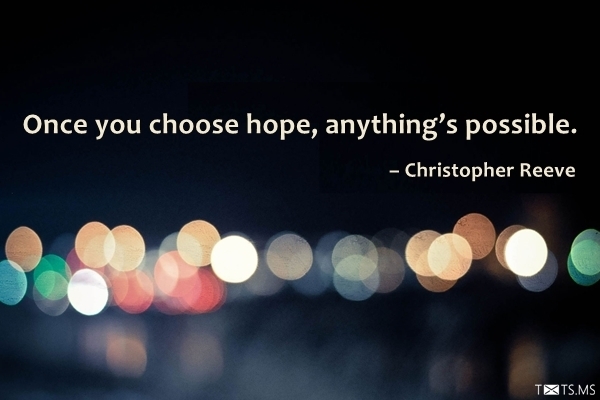 Once you choose hope, anything's possible.
– Christopher Reeve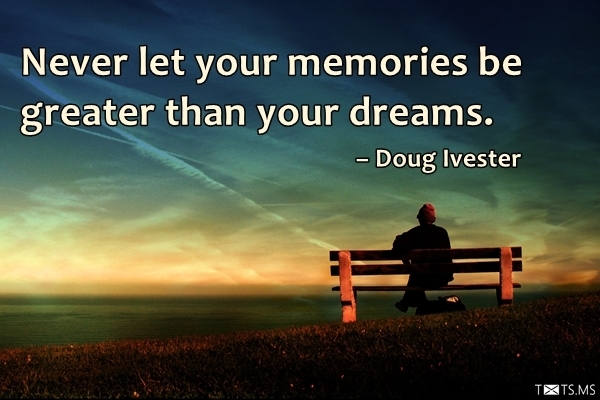 Never let your memories be greater than your dreams.
– Doug Ivester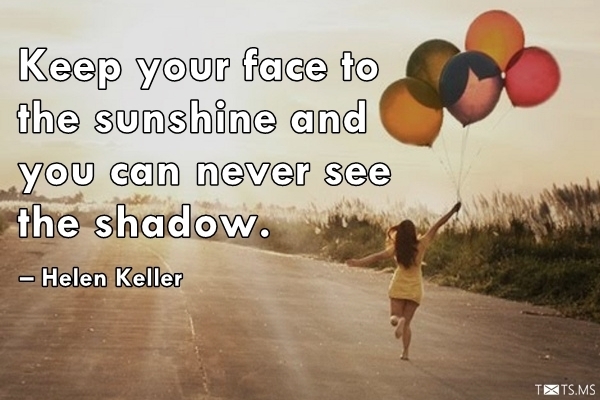 Keep your face to the sunshine and you can never see the shadow.
– Helen Keller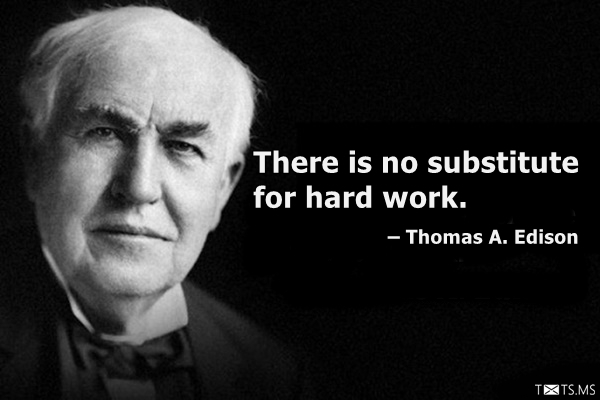 There is no substitute for hard work.
– Thomas A. Edison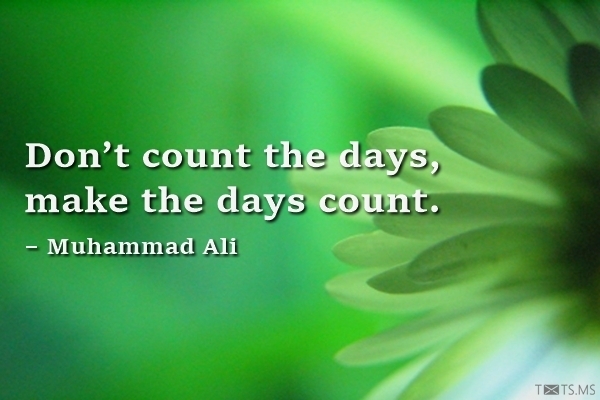 Don't count the days, make the days count.
– Muhammad Ali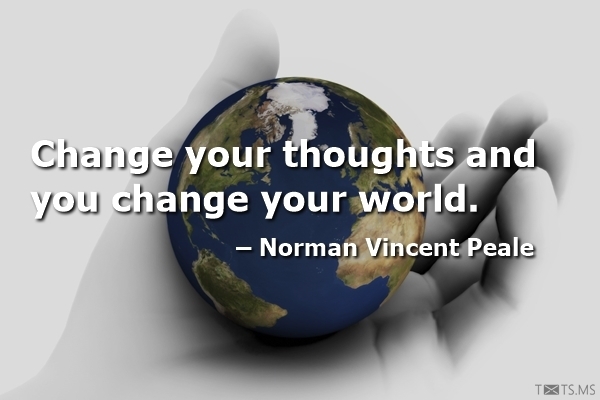 Change your thoughts and you change your world.
– Norman Vincent Peale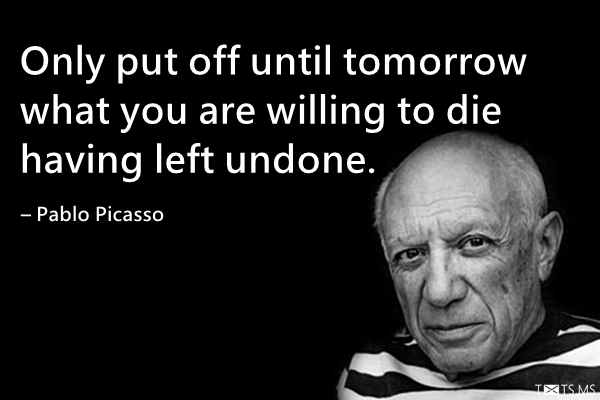 Only put off until tomorrow what you are willing to die having left undone.
– Pablo Picasso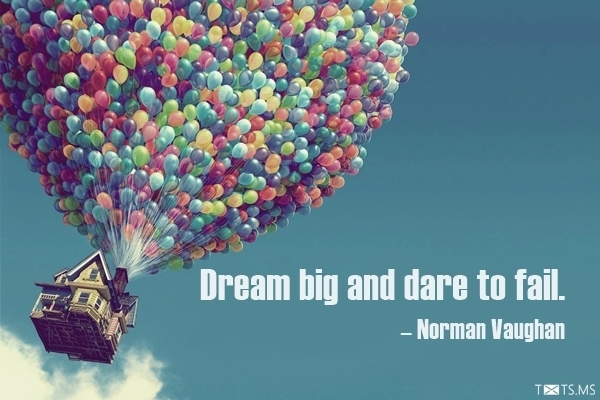 Dream big and dare to fail.
– Norman Vaughan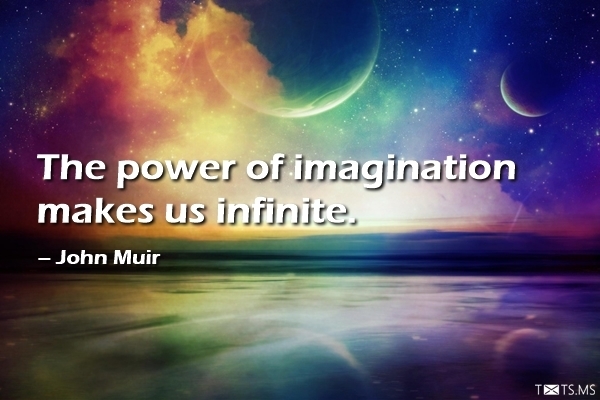 The power of imagination makes us infinite.
– John Muir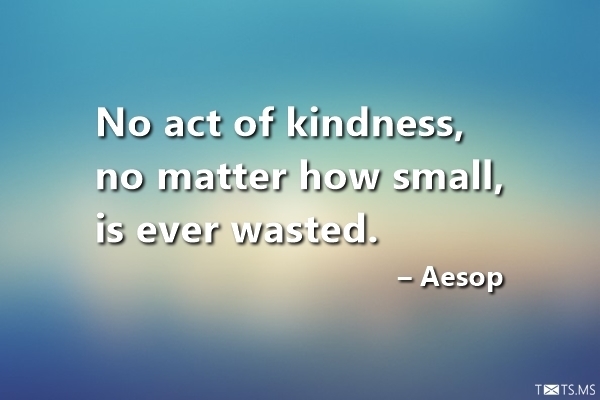 No act of kindness, no matter how small, is ever wasted.
– Aesop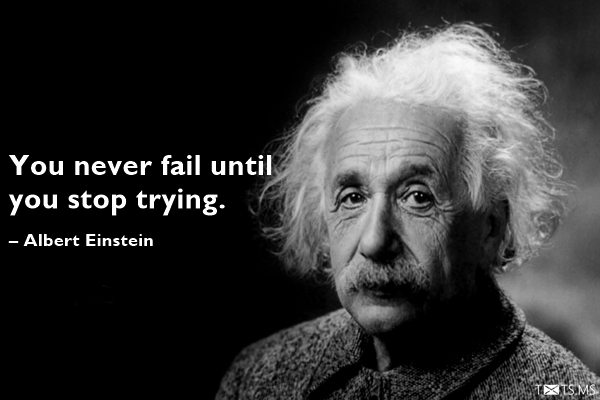 You never fail until you stop trying.
– Albert Einstein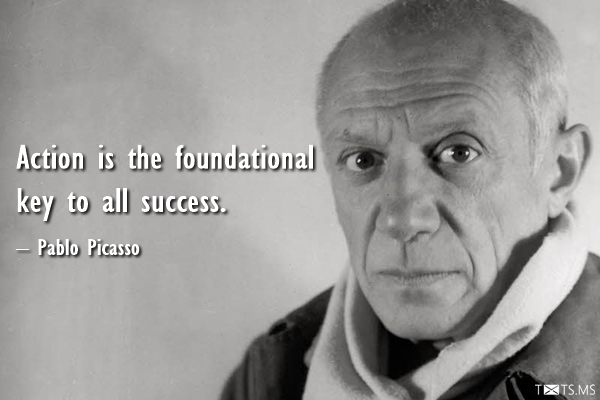 Action is the foundational key to all success.
– Pablo Picasso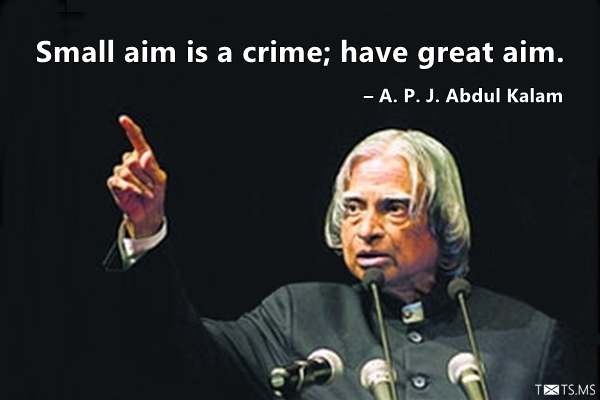 Small aim is a crime; have great aim.
– A. P. J. Abdul Kalam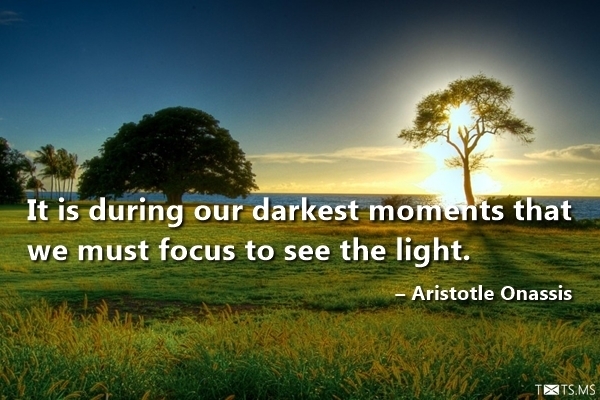 It is during our darkest moments that we must focus to see the light.
– Aristotle Onassis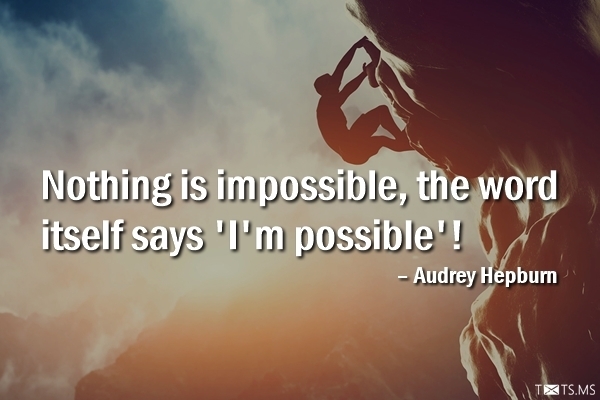 Nothing is impossible, the word itself says 'I'm possible'!
– Audrey Hepburn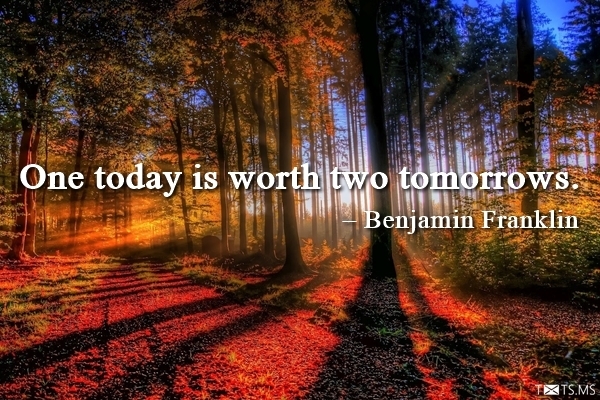 One today is worth two tomorrows.
– Benjamin Franklin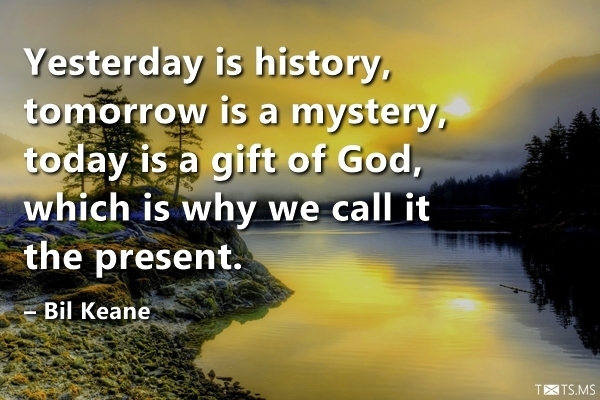 Yesterday is history, tomorrow is a mystery, today is a gift of God, which is why we call it the present.
– Bil Keane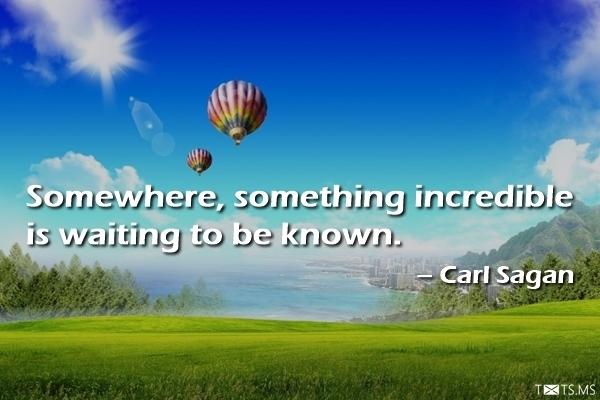 Somewhere, something incredible is waiting to be known.
– Carl Sagan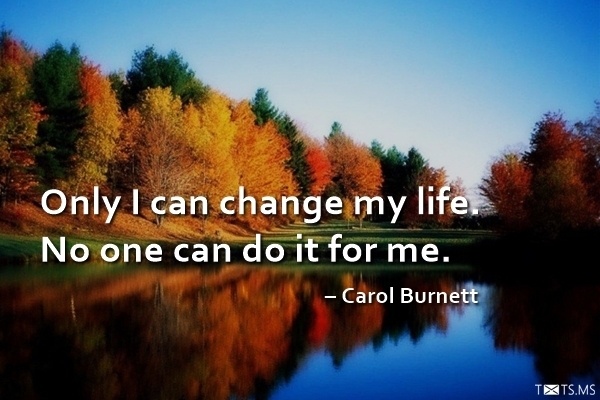 Only I can change my life. No one can do it for me.
– Carol Burnett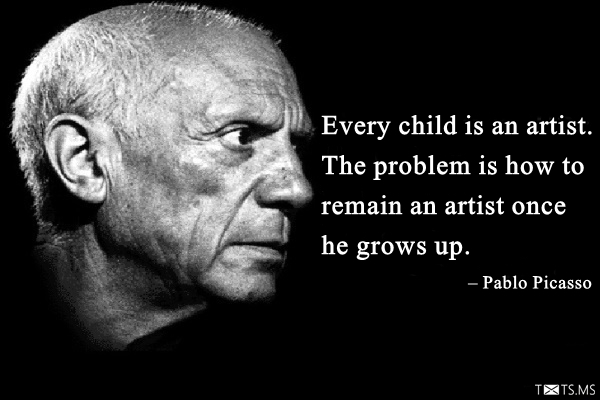 Every child is an artist. The problem is how to remain an artist once he grows up.
– Pablo Picasso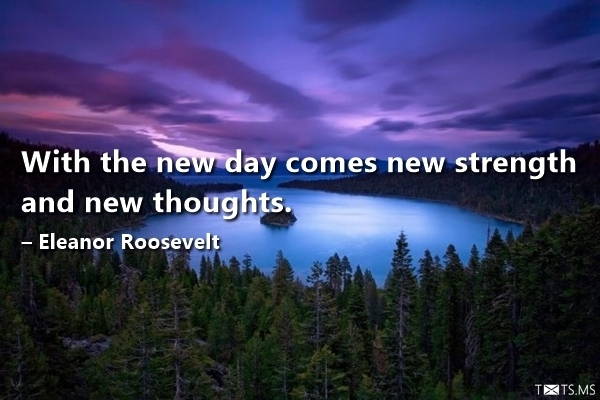 With the new day comes new strength and new thoughts.
– Eleanor Roosevelt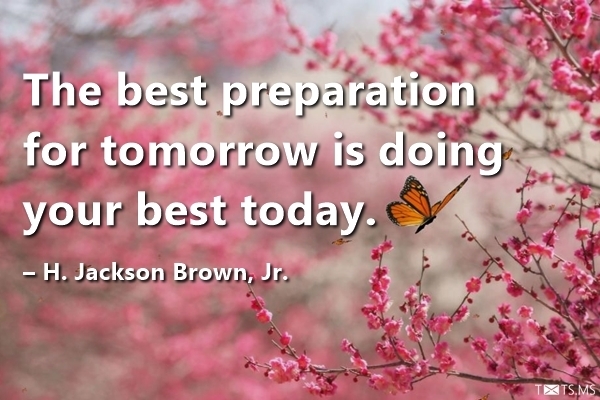 The best preparation for tomorrow is doing your best today.
– H. Jackson Brown, Jr.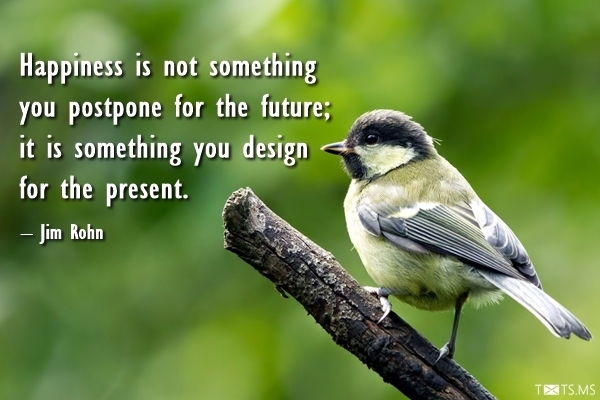 Happiness is not something you postpone for the future; it is something you design for the present.
– Jim Rohn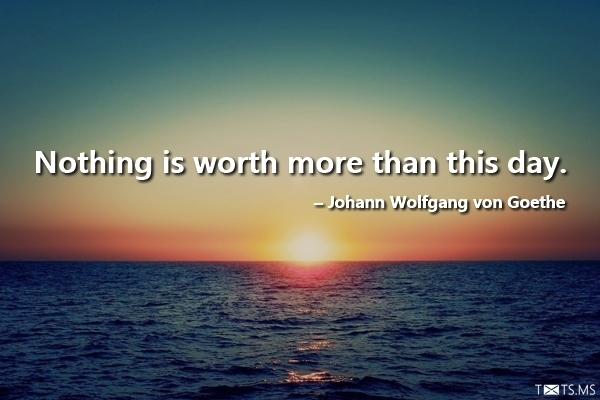 Nothing is worth more than this day.
– Johann Wolfgang von Goethe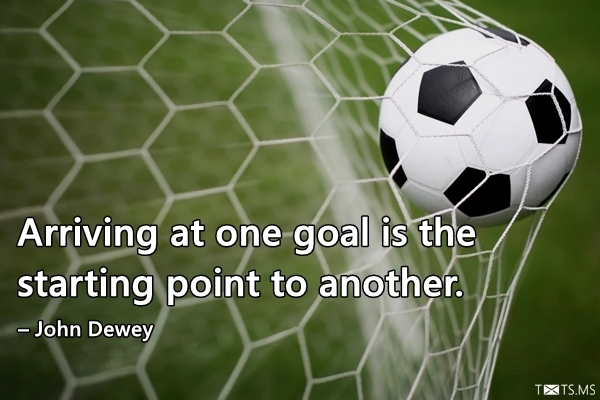 Arriving at one goal is the starting point to another.
– John Dewey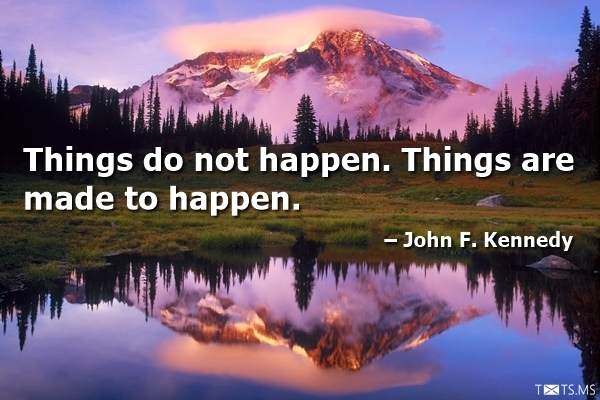 Things do not happen. Things are made to happen.
– John F. Kennedy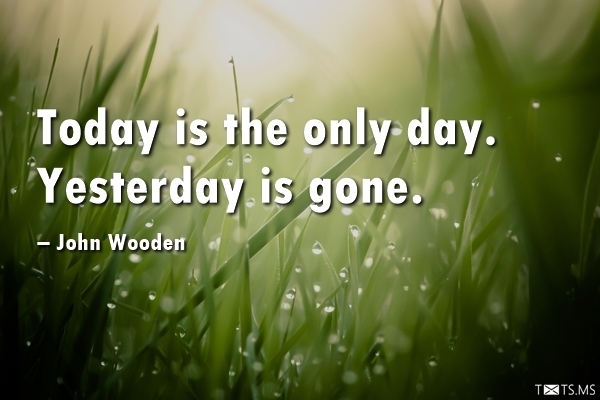 Today is the only day. Yesterday is gone.
– John Wooden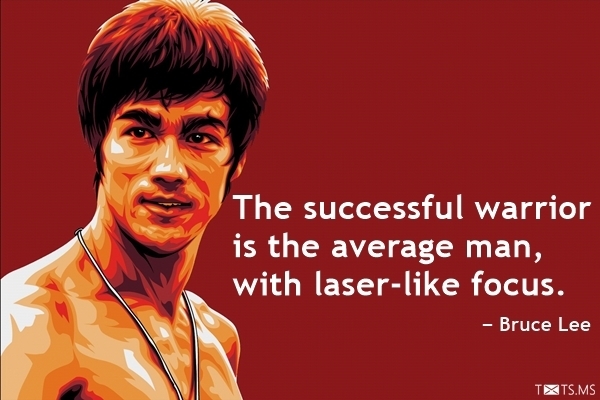 The successful warrior is the average man, with laser-like focus.
– Bruce Lee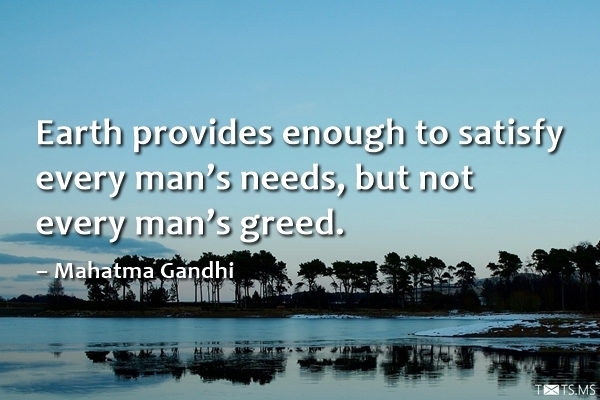 Earth provides enough to satisfy every man's needs, but not every man's greed.
– Mahatma Gandhi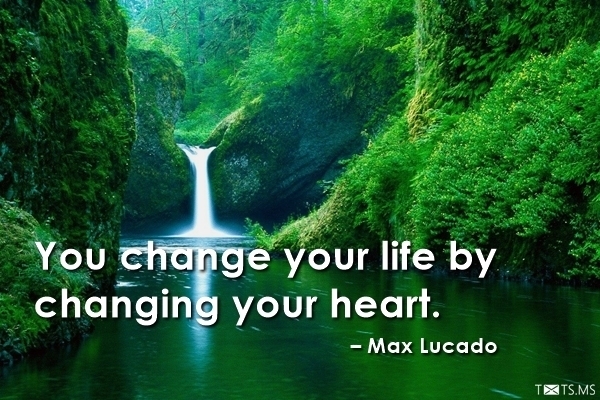 Max Lucado Quote
You change your life by changing your heart.
– Max Lucado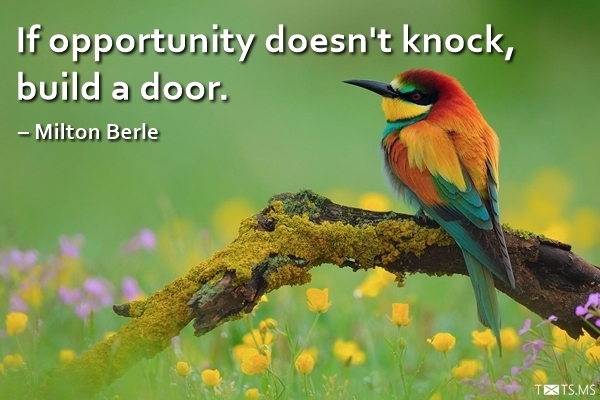 If opportunity doesn't knock, build a door.
– Milton Berle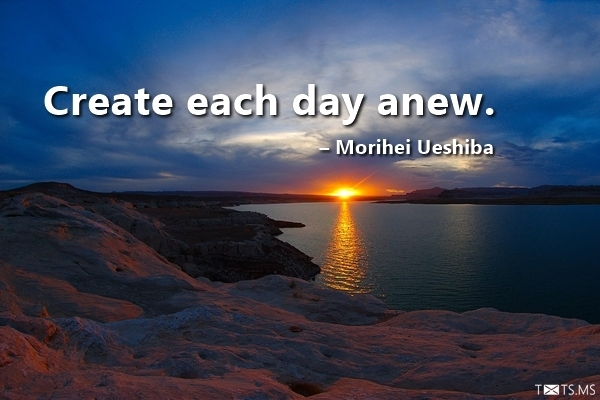 Create each day anew.
– Morihei Ueshiba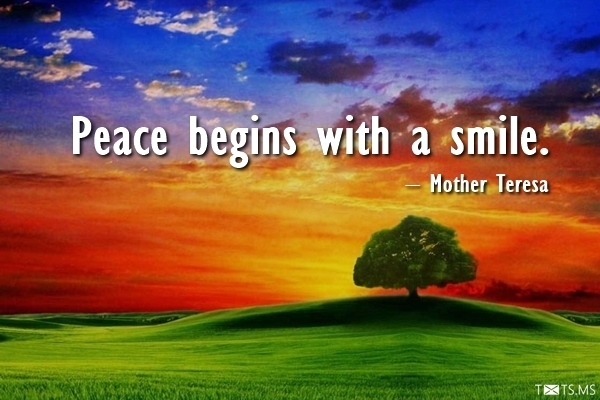 Peace begins with a smile..
– Mother Teresa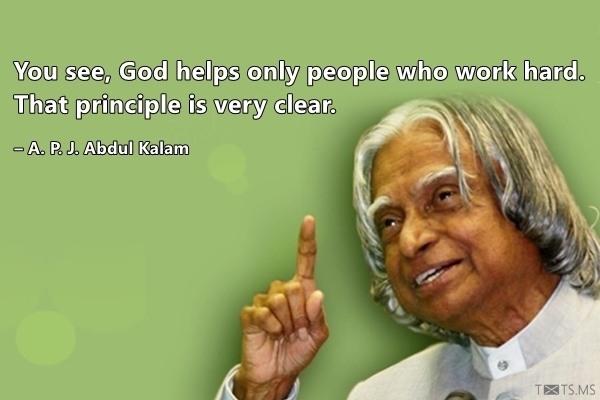 You see, God helps only people who work hard. That principle is very clear.
– A. P. J. Abdul Kalam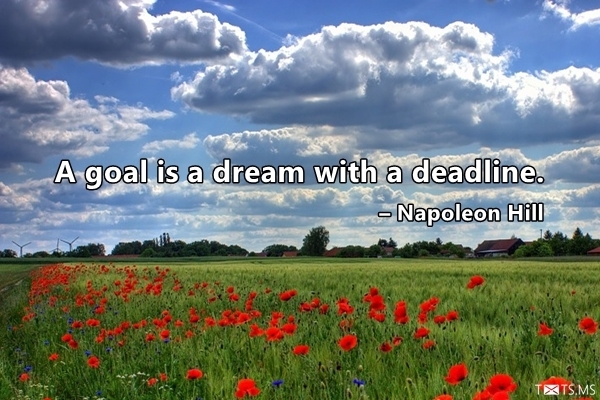 A goal is a dream with a deadline.
– Napoleon Hill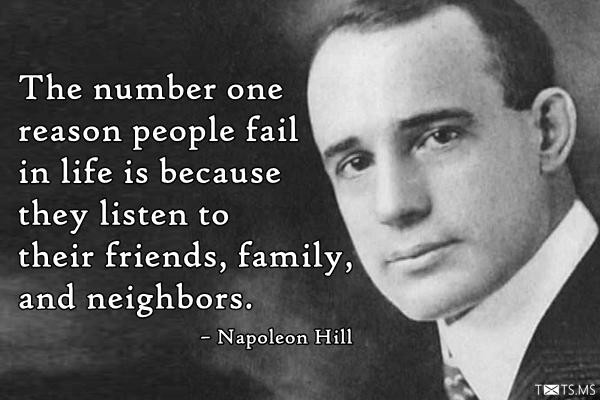 The number one reason people fail in life is because they listen to their friends, family, and neighbors.
– Napoleon Hill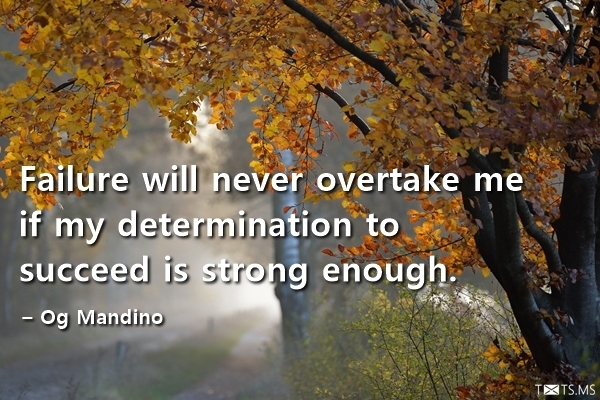 Failure will never overtake me if my determination to succeed is strong enough.
– Og Mandino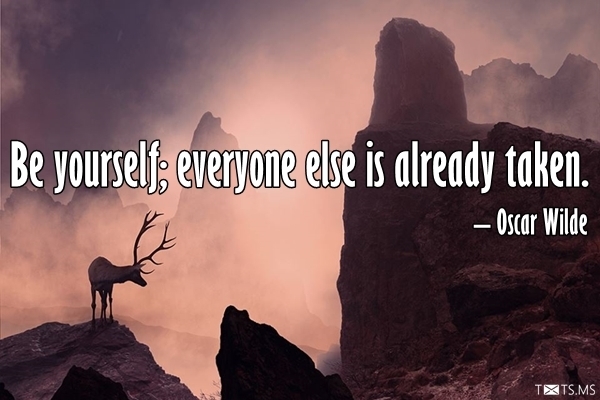 Be yourself; everyone else is already taken.
– Oscar Wilde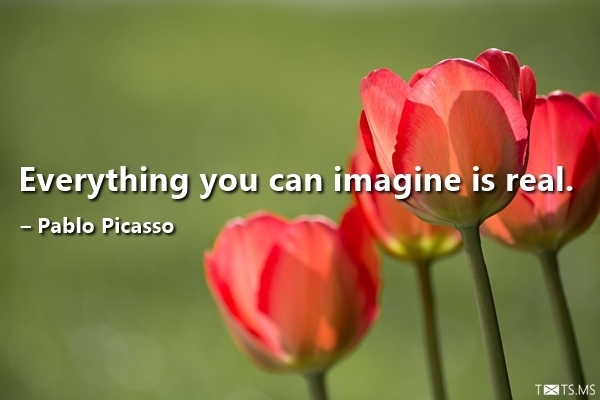 Everything you can imagine is real.
– Pablo Picasso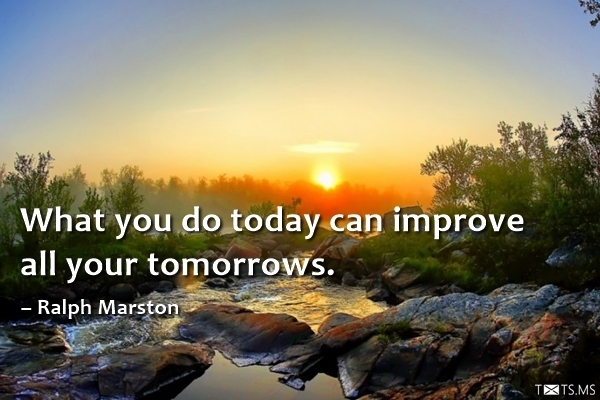 What you do today can improve all your tomorrows.
– Ralph Marston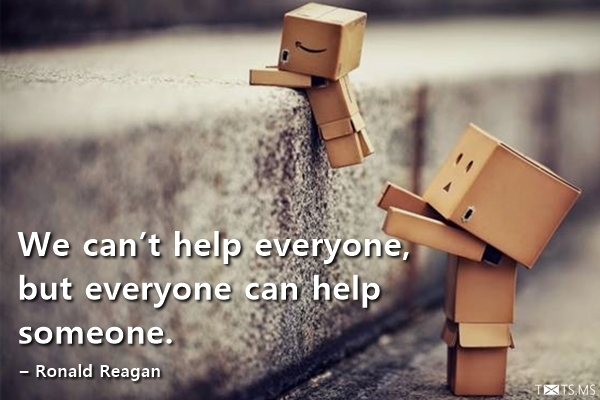 We can't help everyone, but everyone can help someone.
– Ronald Reagan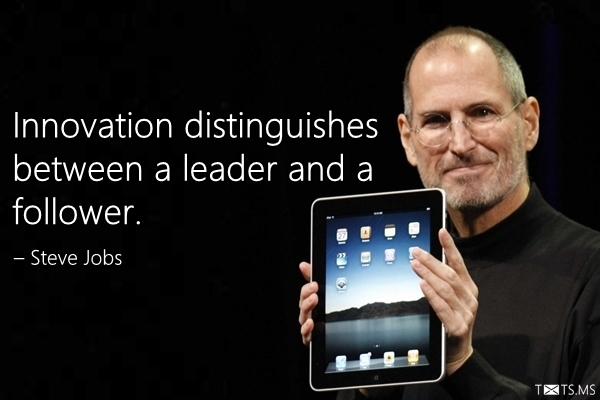 Innovation distinguishes between a leader and a follower.
– Steve Jobs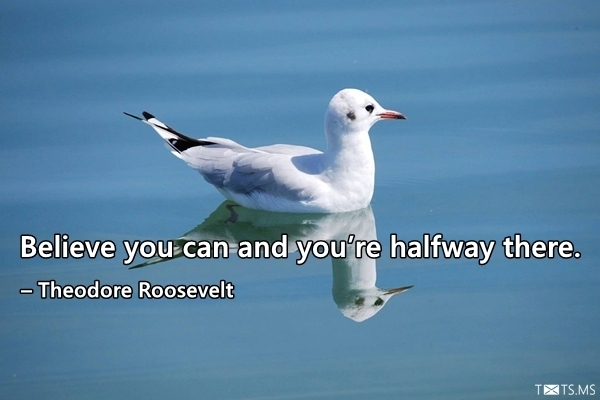 Believe you can and you're halfway there.
– Theodore Roosevelt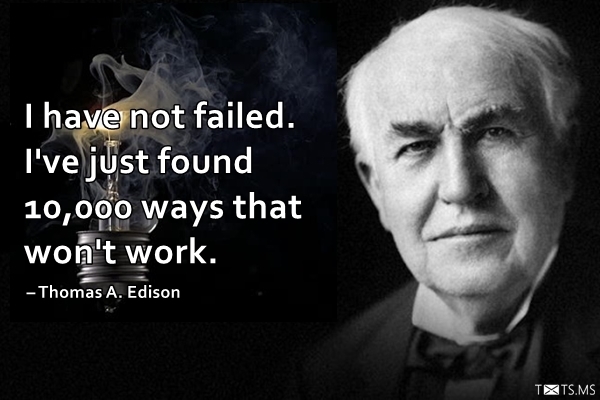 I have not failed. I've just found 10,000 ways that won't work.
– Thomas A. Edison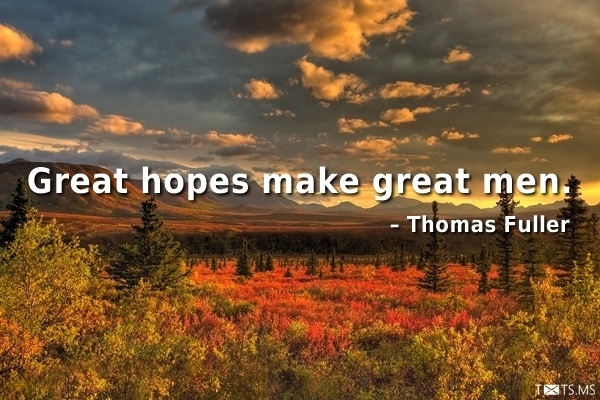 Great hopes make great men.
– Thomas Fuller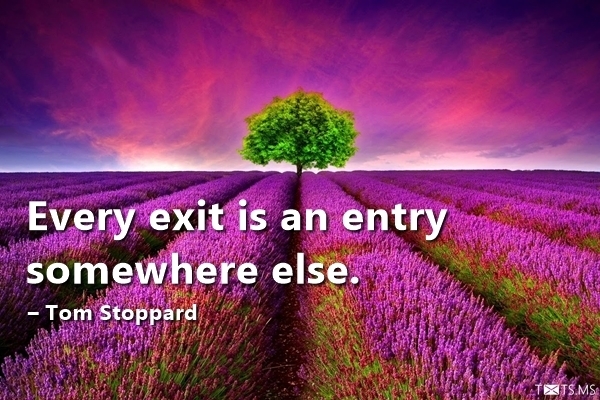 Every exit is an entry somewhere else.
– Tom Stoppard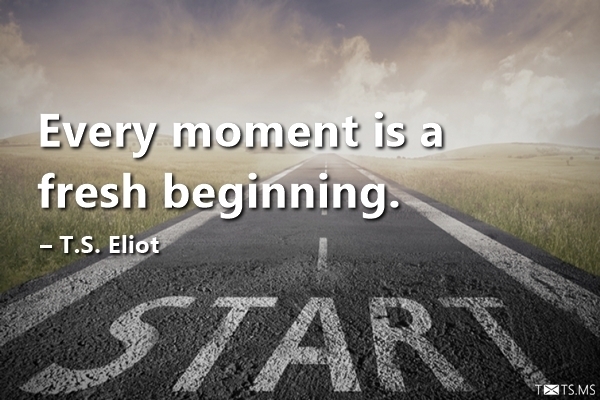 Every moment is a fresh beginning.
– T.S. Eliot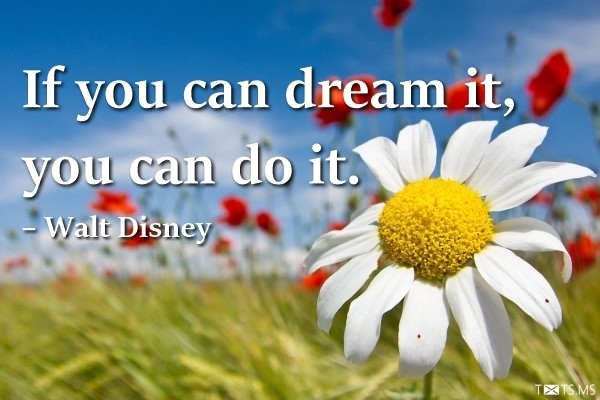 If you can dream it, you can do it.
– Walt Disney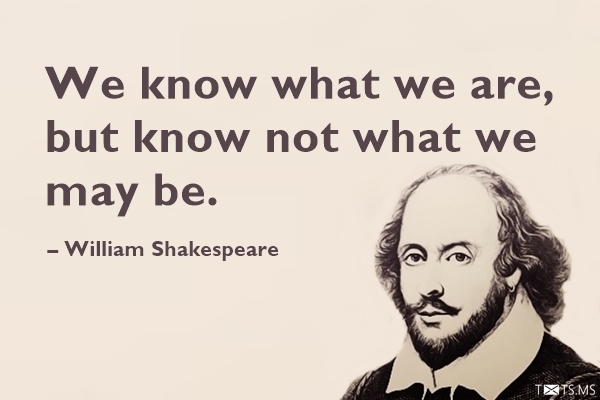 We know what we are, but know not what we may be.
– William Shakespeare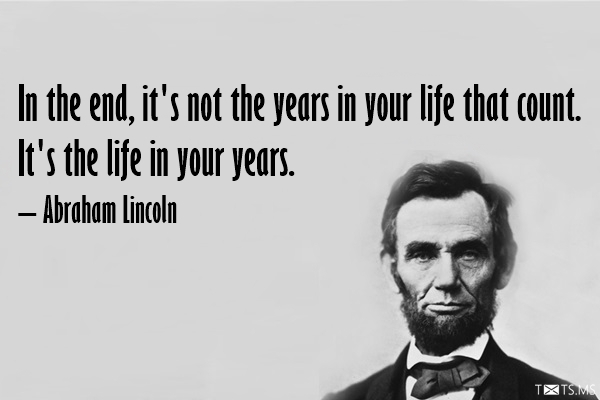 It's not the years in your life that count. It's the life in your years.
– Abraham Lincoln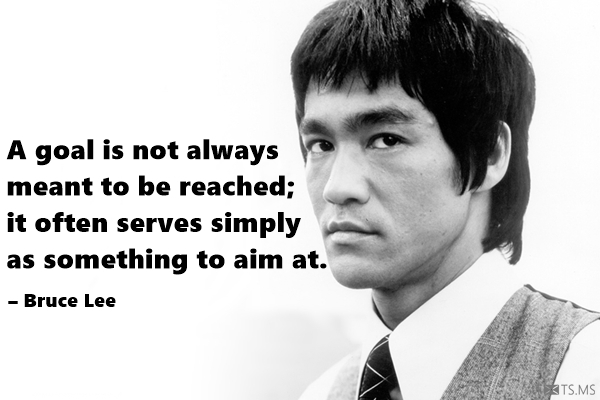 A goal is not always meant to be reached; it often serves simply as something to aim at.
– Bruce Lee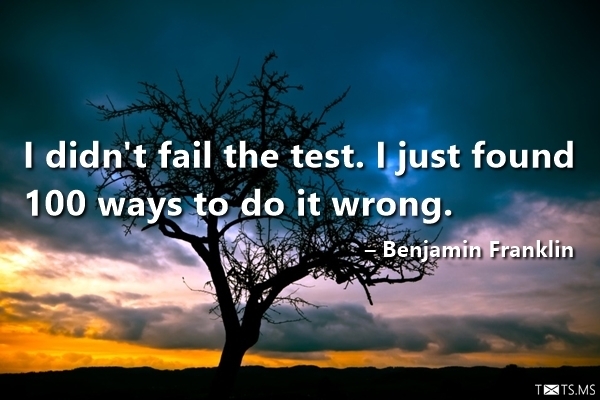 I didn't fail the test. I just found 100 ways to do it wrong.
– Benjamin Franklin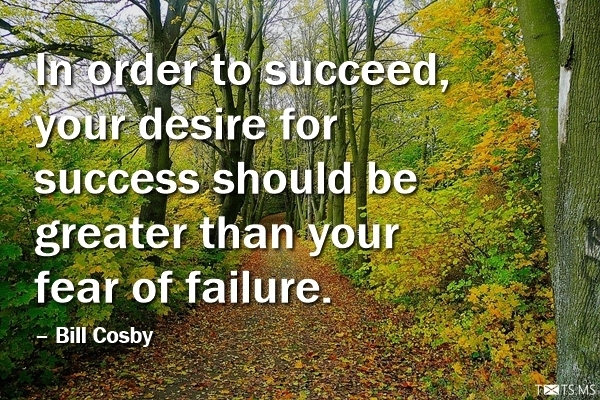 In order to succeed, your desire for success should be greater than your fear of failure.
– Bill Cosby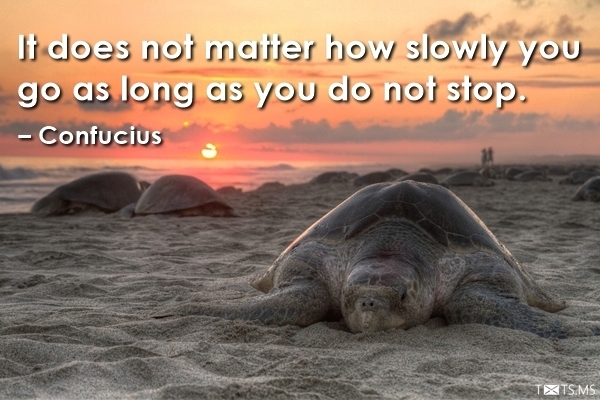 It does not matter how slowly you go as long as you do not stop.
– Confucius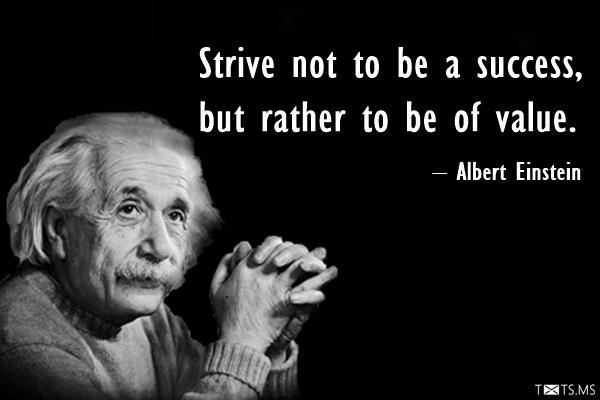 Strive not to be a success, but rather to be of value.
– Albert Einstein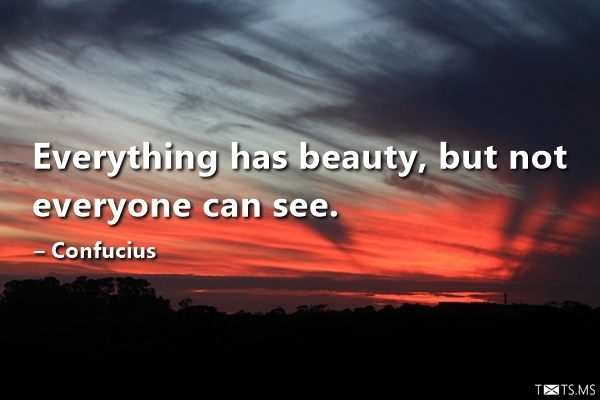 Everything has beauty, but not everyone can see.
– Confucius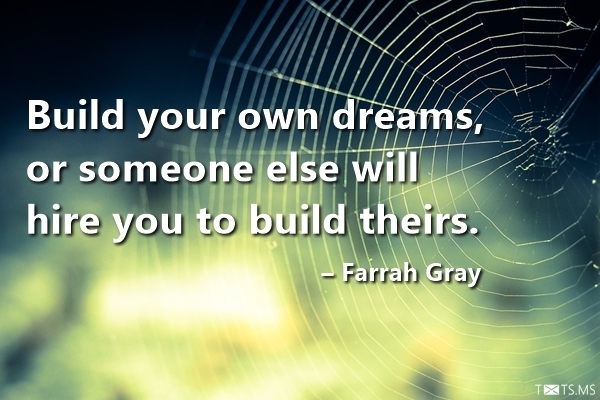 Build your own dreams, or someone else will hire you to build theirs.
– Farrah Gray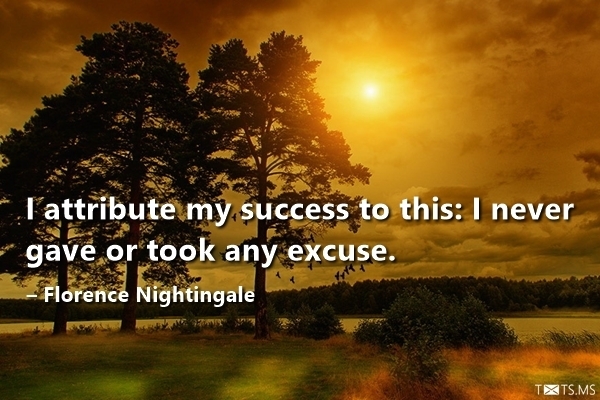 I attribute my success to this: I never gave or took any excuse.
– Florence Nightingale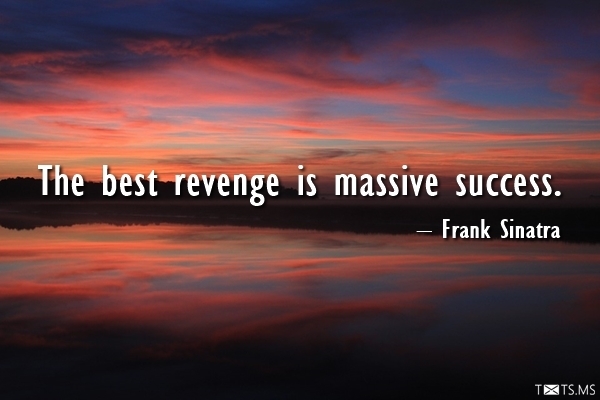 The best revenge is massive success.
– Frank Sinatra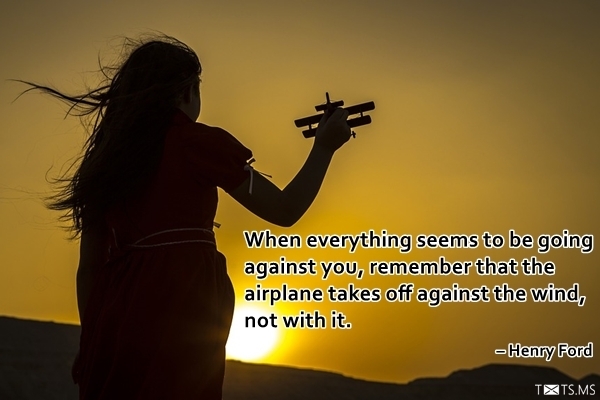 When everything seems to be going against you, remember that the airplane takes off against the wind, not with it.
– Henry Ford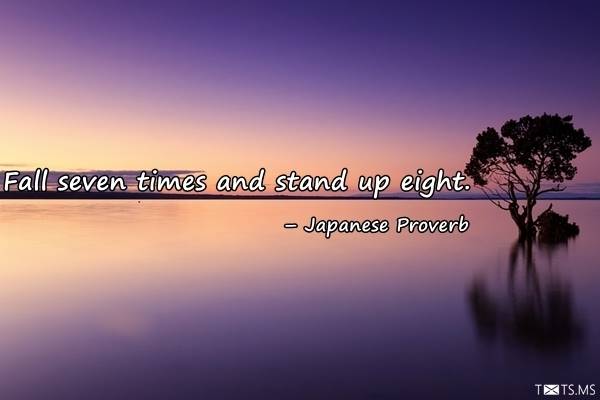 Fall seven times and stand up eight.
– Japanese Proverb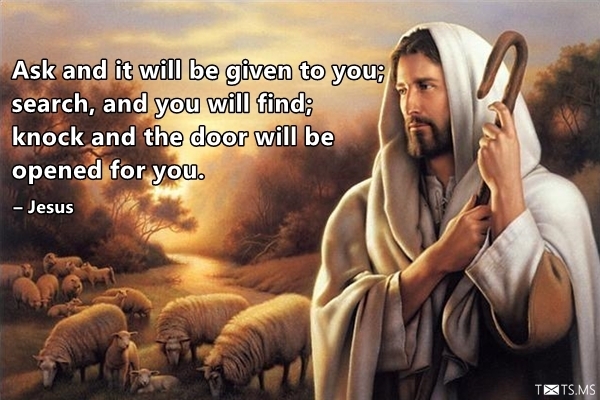 Ask and it will be given to you; search, and you will find; knock and the door will be opened for you.
– Jesus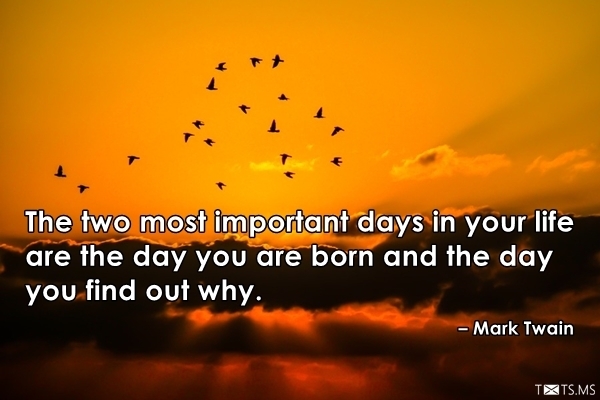 The two most important days in your life are the day you are born and the day you find out why.
– Mark Twain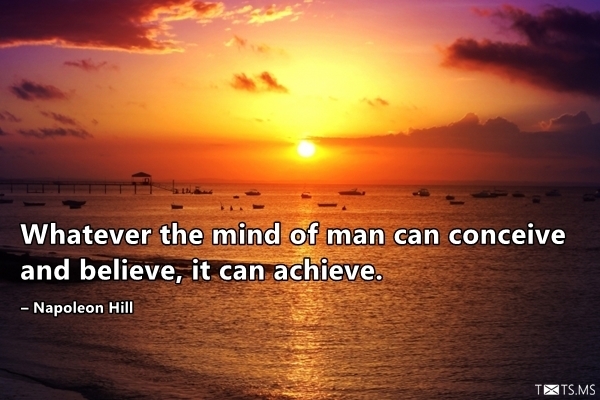 Whatever the mind of man can conceive and believe, it can achieve.
– Napoleon Hill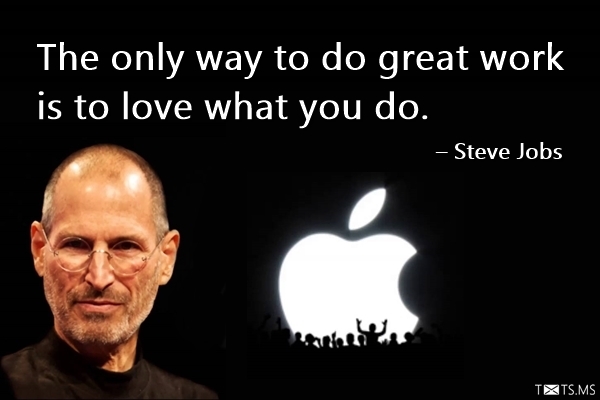 The only way to do great work is to love what you do.
– Steve Jobs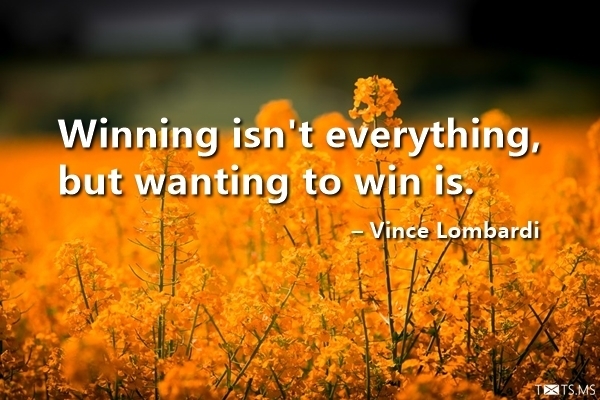 Winning isn't everything, but wanting to win is.
– Vince Lombardi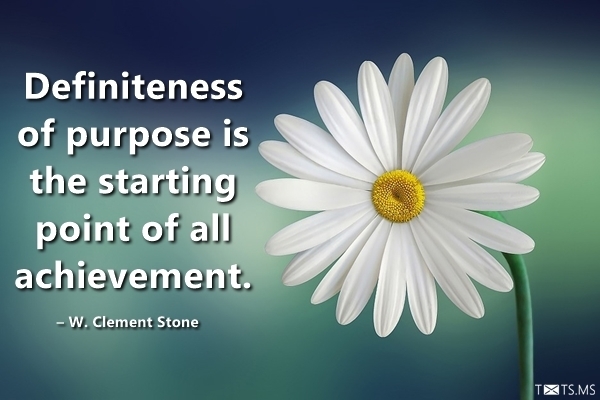 Definiteness of purpose is the starting point of all achievement.
– W. Clement Stone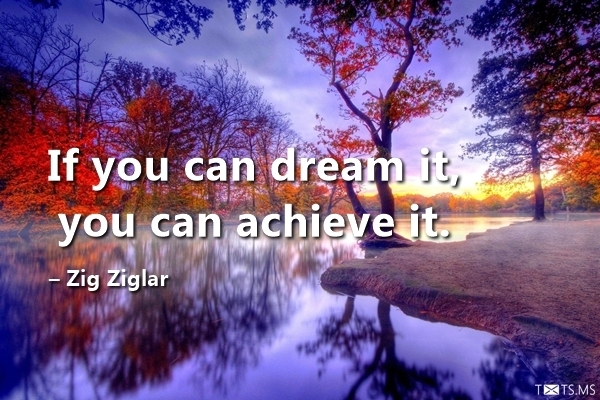 If you can dream it, you can achieve it.
– Zig Ziglar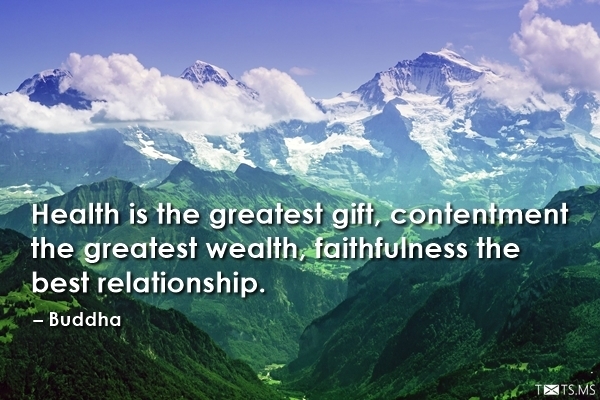 Health is the greatest gift, contentment the greatest wealth, faithfulness the best relationship.
– Buddha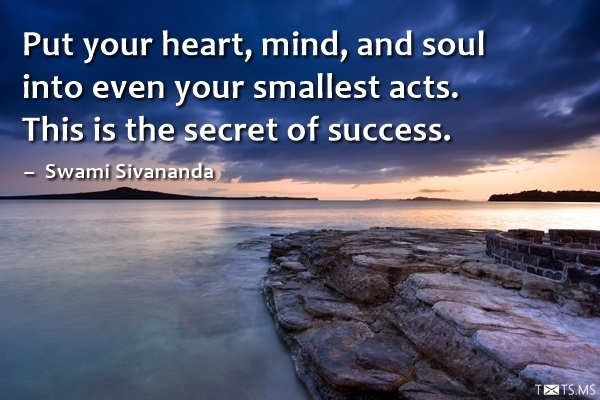 Put your heart, mind, and soul into even your smallest acts. This is the secret of success.
– Swami Sivananda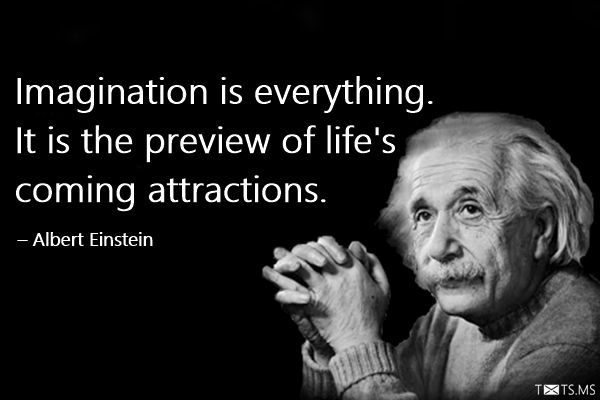 Imagination is everything. It is the preview of life's coming attractions.
– Albert Einstein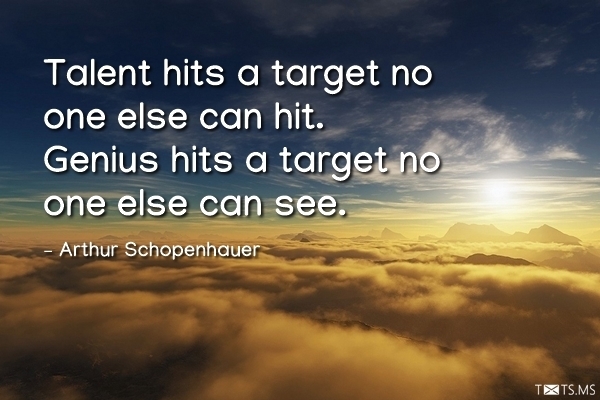 Talent hits a target no one else can hit. Genius hits a target no one else can see.
– Arthur Schopenhauer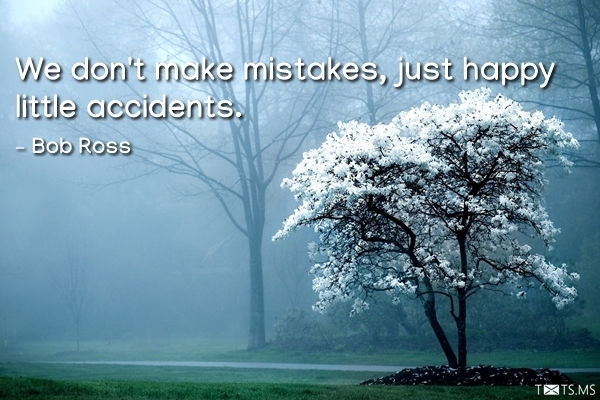 We don't make mistakes, just happy little accidents.
– Bob Ross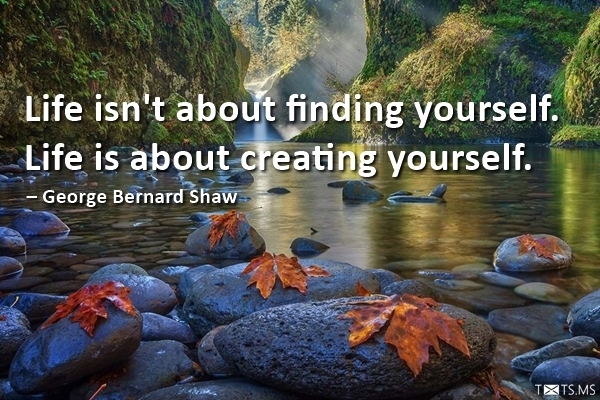 Life isn't about finding yourself. Life is about creating yourself.
– George Bernard Shaw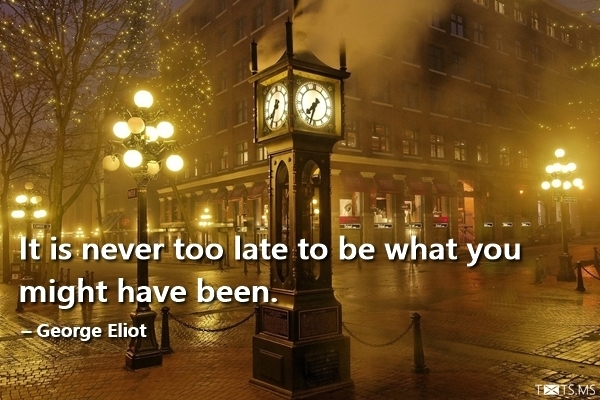 It is never too late to be what you might have been.
– George Eliot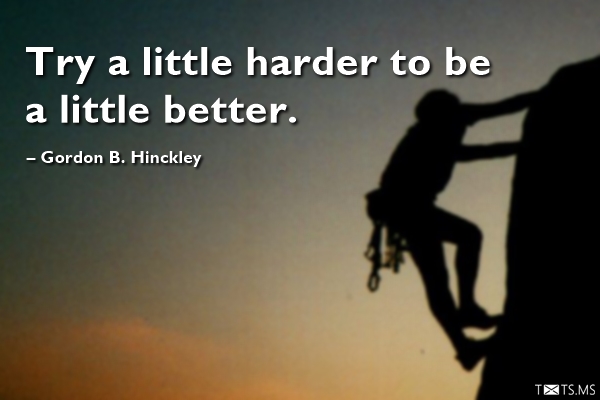 Try a little harder to be a little better.
– Gordon B. Hinckley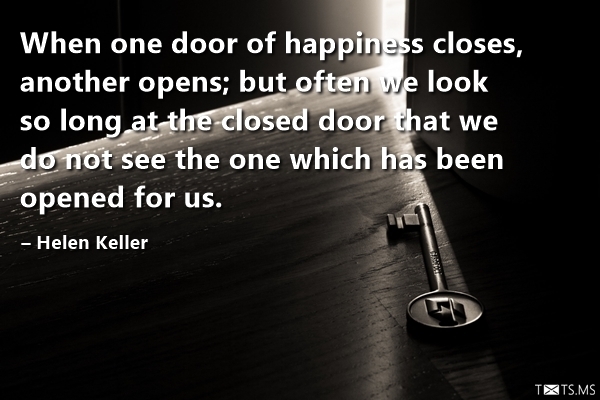 When one door of happiness closes, another opens; but often we look so long at the closed door that we do not see the one which has been opened for us.
– Helen Keller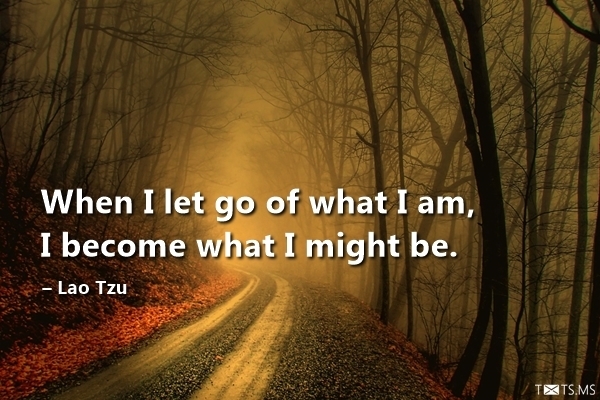 When I let go of what I am, I become what I might be.
– Lao Tzu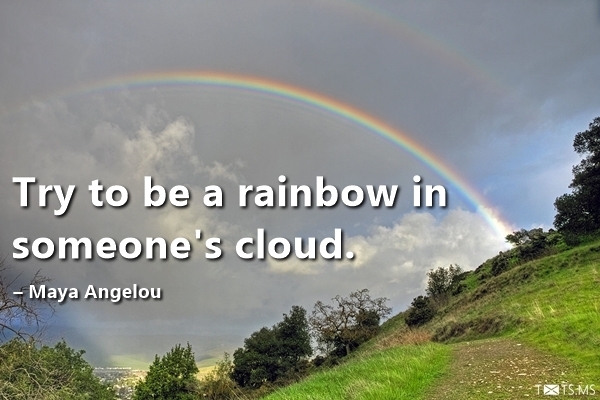 Try to be a rainbow in someone's cloud.
– Maya Angelou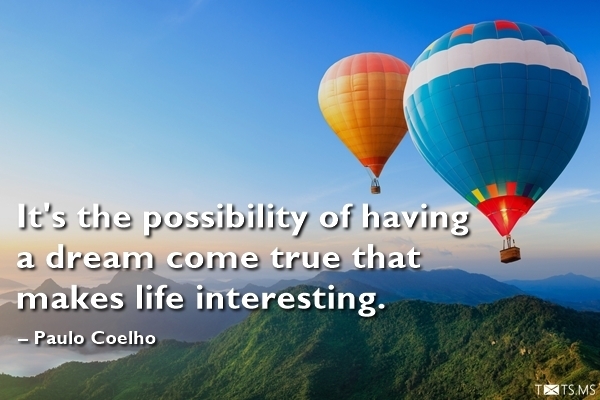 It's the possibility of having a dream come true that makes life interesting.
– Paulo Coelho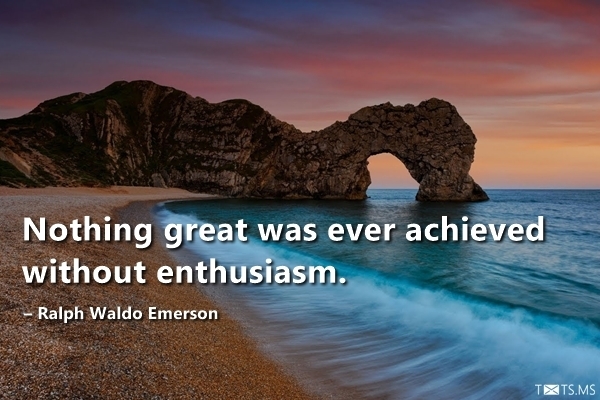 Nothing great was ever achieved without enthusiasm.
– Ralph Waldo Emerson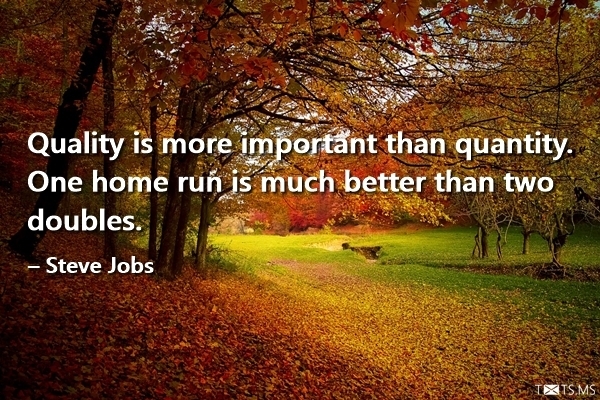 Quality is more important than quantity. One home run is much better than two doubles.
– Steve Jobs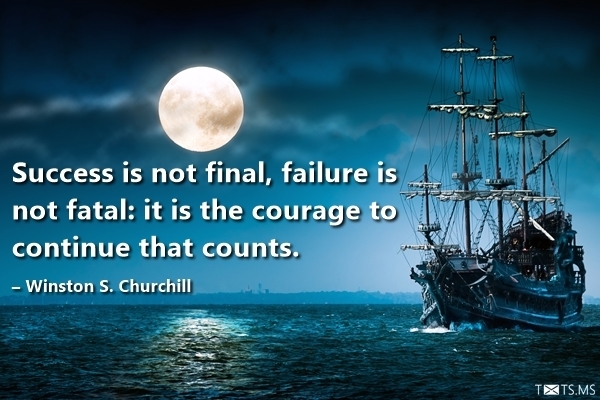 Winston S. Churchill Quote
Success is not final, failure is not fatal: it is the courage to continue that counts.
– Winston S. Churchill