Best Collections of Premium PHP Social Network Scripts.

PixelPhoto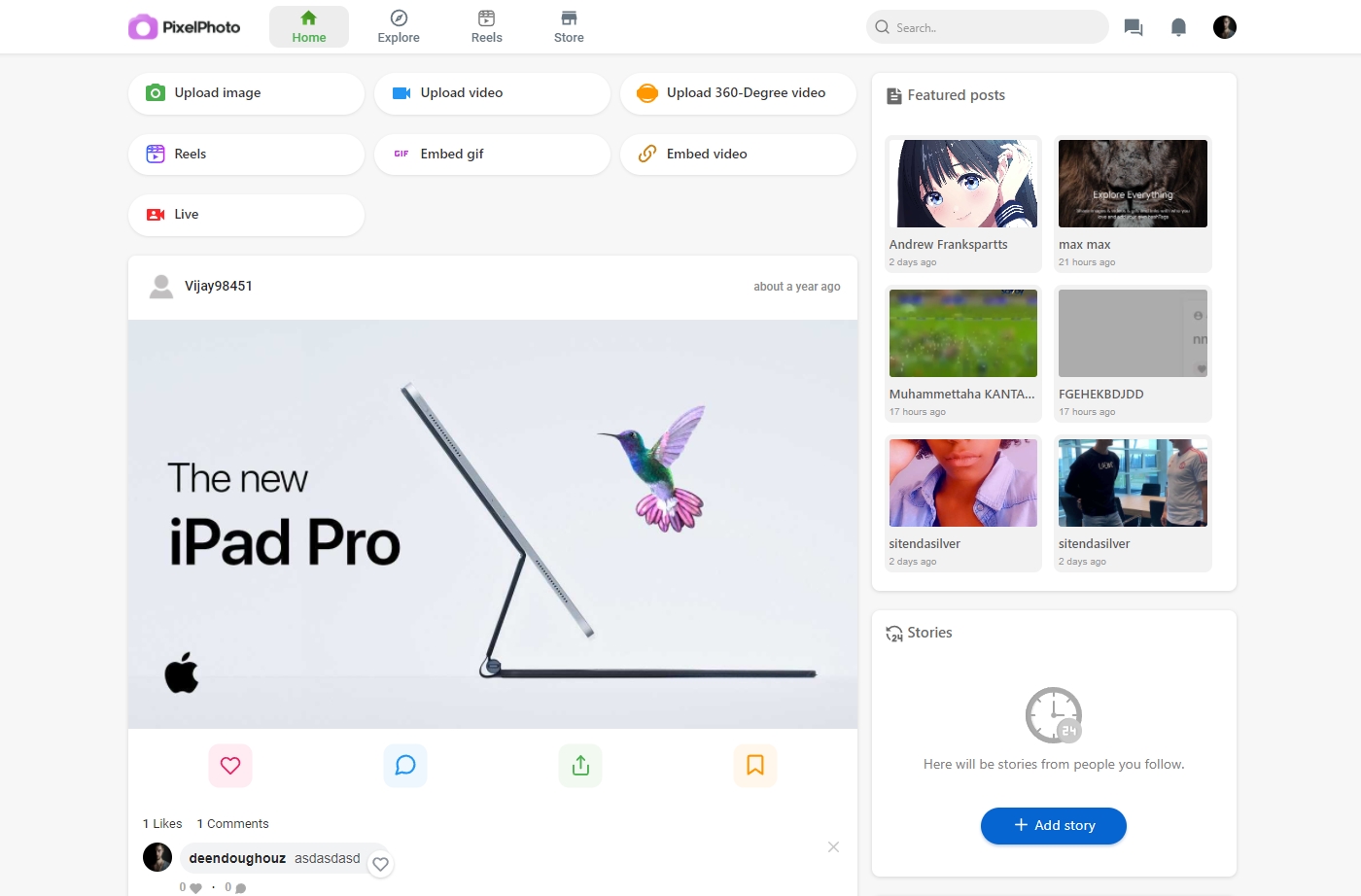 [ Demo / Download ]
PixelPhoto is the best way to start your own photo sharing website for photo maker professionals or photographers. User Features are Upload Images & Videos, High Performance & Capability, WoWonder Integration, User can like videos or images, Comments System, Limit the video upload duration, User Profile, SEO friendly, Powerful Admin panel and UI, etc.
Promotion Hub – Social Campaign Manager

Demo / Download
Buzzybuzz – News Maker Social Network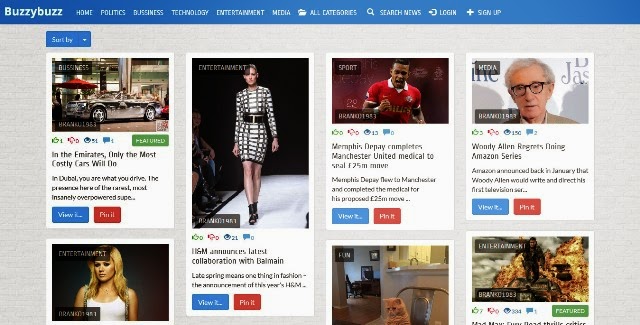 Demo / Download
Buzzybuzz is social network script that is based on some of the most popular social networks today. It has some features of Pinterest, litle bit of Facebook, chat is similar to Badoo chat and in combination with beautiful grid animation and connectivity with other social networks makes oportunity to create viral social network. It provides a beautiful Admin panel for easy creating and managing website. Admin has a plenty of oportunities. He can choose between 8 grid animations, 20 colors of a website, 300 font combinations, number of grid columns.
Facebook Campaigner – Facebook Marketing App

Demo / Download
Facebook campaigner is an application that allows you to design photos and link preview image on a canvas and directly post your creation to Facebook's multiple pages, groups, events, profiles. Create a campaign (status, link or photo), select target nodes (pages, groups, events, profiles) and Post. Get the fresh insights (likes, comments, shares) for each post. Delete a post from Facebook through application. No need to login in Facebook while creating a campaign. Each user can have its own facebook app.
Flow-Flow – Social Streams PHP Script

Demo / Download
Flow-Flow – Social Streams is premium PHP script to display social hubs in beautiful grid with optional filters and live search on any page of your site. It comes with Sharing buttons, "Show More" button, Content moderation, All popular Social Networks, CSS3 transforms animation, Lightbox galleries, Responsive design, Video support, Unlimited feeds and streams, Translation-ready, WPML support, Highly customizable, Shortcodes, and much more.
SocioQuiz – Viral Quiz website with Facebook login

Demo / Download
SocioQuiz is a Viral Quiz website script that has full image/video and custom HTML support.
Twitcall – Twitter Videochat Platform

Demo / Download
Twitcall is a Social Twitter Platform, that allows users to videochat, upload their photos and meet new people. It comes with Videocall system like Skype, 48 Languages, Auto detect user language, Upload photos, Take photos with webcam, Crop photos like Twitter/Facebook, Photo viewer like Facebook, Animated Skpe emoticons, Exclusive theme, Site title notifications for chat new messages, Block users function, Chat with message seen or unseen, and much more.
Boomchat – Responsive PHP/AJAX Chat

Demo / Download
Boomchat is a userfriendly easy to install php chat script that includes lot of uniques features. It comes with Responsive design, Friend list, Silent mode feature, Sound and visual notification on private message, 6 different users levels rank, Bad words filter, Easy installation and user manual included, Unlimited rooms possibility, Share youtube video and picture on chat with your friend, and much more.
Owl Chat – Responsive Chat Community

Demo / Download
Owl Chat is a responsive chat community PHP/AJAX script. You and your visitors can chat all night with this beautiful system. You can also embed images, youtube videos, link and private message each other. It comes with Responsive Design, User System, Private Messaging, Unlimited Room Creation, Unlimited Color Variations, Advertising Banner System, and more.
Rocketeer – Viral Media Content, Quizzes and Polls

Demo / Download
Rocketeer is a viral media script that will allow your users to create polls, quizzes, upload images, share videos, & create memes. It was built with AngularJS & completely utilized AJAX to load content and save bandwidth. It comes with Social Media Integration, Advertisement Ready, Modified URL Ready, Easy to use Interface, Drag & Drop Uploader, 100% Responsive, Admin Dashboard, Lifetime Support, Built with AngularJS, and more.
NewsMaker – CMS and Social Network

Demo / Download
NewsMaker is social network and CMS for gathering user-generated content. Now you can create cool website and cultivate massive amount of great news, images, links and videos. NewsMaker comes with simple auto-installer. Easily include advertisments using Admin panel, and start making money with your content.
Linkr

Demo / Download
Crea8social – PHP Social Networking Platform v4.2

Demo / Download
crea8SOCIAL is a social networking platform that sums features of common social networking platforms like facebook and twitter and to that indigenous to it such as the feature that allows it to display information(to the user) about any link added,profile can be redeesigned by users, communities created and invite others to join amongst many other interesting features.
Friendly Social Network

Demo / Download
Friendly is really a social network for friends. Friendly included as features: Pages, Groups, Photo Albums, Messages, Live Chat, Comments, Share's, Like's, #Hashtags, @Mentions, Real-time Notifications. Users will have a private profiles, only for friends or public profiles.
Q2APHP PRO

Demo / Download
Facebook Multi-Page/Group Poster

Demo / Download
Facebook Multi Page/Group Poster (FBMPGP) is the easiest yet a very powerful way of publishing to unlimited Facebook Pages and Groups. FBMPGP gives you the best way to market your business products, promote your Facebook Fan Pages, Business Pages and Personal Pages and to obtain a boost in your Facebook campaigns, traffic and likes.
SocialKit – Social Networking Platform

Demo / Download
SocialKit is a Social Networking Platform that consists of various features including Live Chat, Pages, Groups, Messages, Stories, Comments, Likes, Shares, Notifications, #Hashtags, @Mentions, etc. It allows users to socialize with each other, share with their favorite community, connect with their favorite brands, artists, celebrities, and much more.
Facebook Viral Quiz Website with Admin Panel

Demo / Download