Feel free to argue with me, but there is nothing more incredible and surreal than finally reaching the summit of a long, arduous climb. That feeling of being on top of the world, of finally reaching the conclusion of your hard work, and just knowing that today you championed something much greater than yourself. I tell you, that feeling right there is priceless.
Hiking is a growing interest among the youth of today (see more). It could be that being born in the age of technology, with a generation that is glued to their phones, a society that is restless without social media, and a world detached from nature, has led some people to seek refuge and solace in the mountains.
Up there, the noise of the metro is drowned out.
Up there, it's just you, your companions, and your fascination with the earth's natural wonders.
There are numerous reasons as to why people take up hiking as a hobby, maybe even as a way of life. But one thing we know for sure is that our fragile human bodies aren't meant to withstand the high altitudes of the mountains – at least not without the proper gear and equipment.
So, if you're going out for a hike, equipping yourself with the right gear is a non-negotiable and here's why:
Comfort
Topping the list of reasons as to why you need to gear up is comfort. Do not underestimate the challenges you need to overcome on a real hike. Even experts say so here: https://www.vocfm.co.za/dont-underestimate-the-mountain-says-hiking-expert/. If you're planning to go climb a mountain to take selfies or romanticize your life on social media, don't even dare.
Hiking is a grueling and extremely uncomfortable sport and here's why:
You are exposed to hot, humid, or extremely cold temperatures depending on which peak you want to conquer. Your mind will give up sooner than your knees will. You'll be racing against time if you want to get down by the end of the day or if you want your rations to last in the case of a longer climb. Long story short, it's not a pretty picture so only go if you are 100% aware of the realities that will happen during a hike.
Being in proper gear would ensure that you maximize comfortability during the climb. It will help you weather the harsh conditions longer and get you to the summit faster.
Safety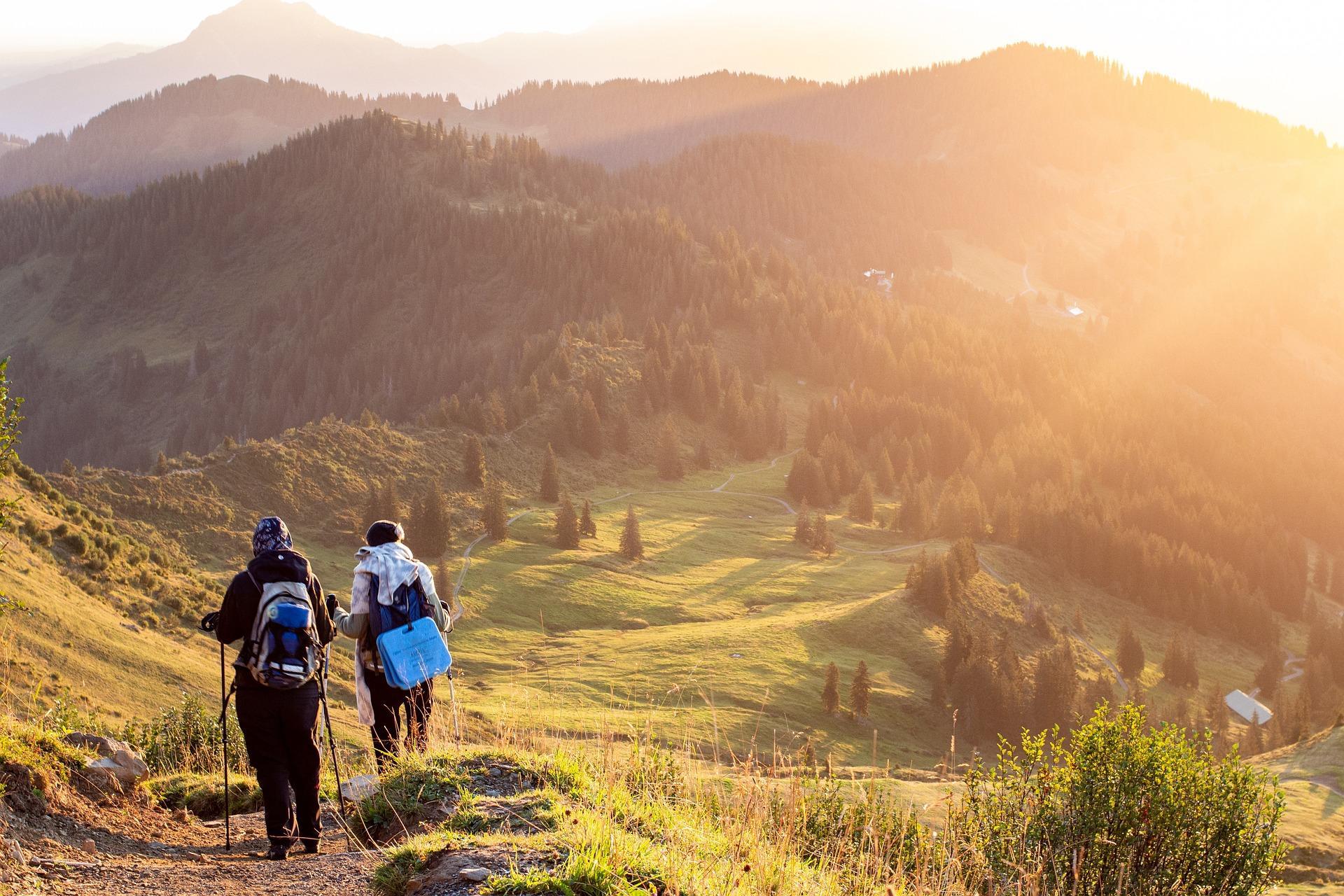 The next reason is safety. Hiking gear is specially designed to withstand the external elements present in the outdoors. Apart from making you feel more comfortable during an otherwise strenuous activity, it can also safeguard you from potential harm while hiking.
Wearing the proper gear can help you avoid common hiking injuries like getting cuts and bruises, getting a rash from surrounding flora, frostbite (in extremely cold conditions), and burnt skin (in extremely hot conditions).
Some examples of safety gear that you should be wearing are tops made of light fabric with UV protection, hiking pants, hiking boots with a non-slip feature (usually the ones with jagged soles), a waterproof or resistant jacket, a fleece/wool midlayer (if you're hiking in places with cooler temperatures), and while optional, a hat that can provide shade for your eyes so they don't get directly exposed to the sun for prolonged periods.
As for gear, you should also make sure to pack enough water, food rations, an emergency first aid kit, as well as basic survival tools in a waterproof backpack for safekeeping.
When going out for a hike, your safety should always be a priority. Fortunately, it's easier than ever to buy hiking pants and other essential gear now that we have online stores that ship them door-to-door. Wearing the proper gear that is suitable for outdoor activities is the minimum requirement to engage in this kind of sport.
Endurance
Lastly, wearing the proper gear and bringing the right equipment will help you achieve your goal of reaching the summit. Many people hike only to realize halfway into the trail that they are not in a condition, nor do they have the proper gear and equipment to complete the hike. And as any hiker would know, nothing hurts more than the feeling of "almost."
Saying "I almost made it" is infinitely more heartbreaking when you know there was something you could've done to increase your chances of reaching the summit.
All in all, hiking is a greatly rewarding sport. The challenges you go through, the difficulties you encounter, the muscle pains, the discomfort, and everything else that makes you want to call it quits are the very things that will make this journey worthwhile as well. It's the ultimate test of character, willpower, and perseverance.
If you're at a place in your life when you don't know or don't see what the next step is, try going for a hike to achieve clarity. But remember, do it with the proper equipment and gear. Safety first, mountaineers!