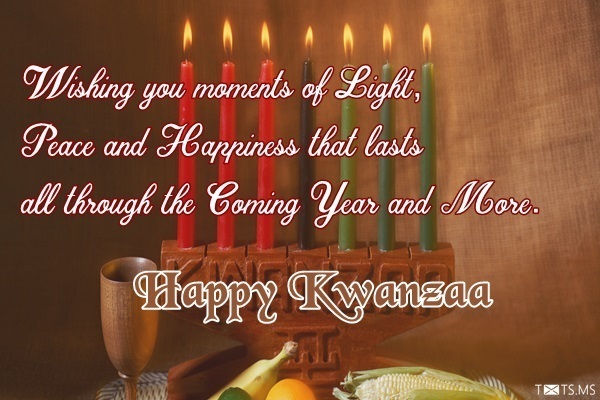 Wishing you moments of light, peace and happiness that lasts all through the coming year and more. Happy kwanzaa.
Hope the spirit of kwanzaa brings happiness to you and your dear ones.
Happy kwanzaa.
Warmly wishing you all happiness, hope and harmony of kwanzaa.
Here's sending your way holiday wishes and lots of kwanzaa hugs and kisses. Happy Kwanzaa.