Heat pump installation requires special tools and supplies. Installation begins by turning off all existing ventilation, heating, or cooling systems before building an outdoor unit on a stand or bracket and installing it into place.
Professionals will assess your home's needs and recommend an ideal heat pump setup solution. This pre-installation step is crucial, as purchasing one that does not meet all your requirements could end up costing more in the long run.
Cost
Heat pumps offer an efficient and cost-effective means of heating and cooling your home, using energy from the sun, air, ground and earth as sources.
Furthermore, these devices don't produce any flammable gasses or carbon dioxide emissions which reduces fire risks or other accidents. Heat pumps offer versatility as they can both warm and cool the interior of a room.
Heat pump installation costs vary widely depending on the size, complexity and type of unit selected for installation in your home. Mini-split heat pumps tend to be the least costly option while heat pumps for larger homes may cost significantly more.
Heat pumps come equipped with two measurements for their capacity – BTUs per hour or tons (British thermal units). Their cooling and heating capacities vary based on your local climate as well as upgrades made to insulation or air-sealing.
High efficiency units boast higher SEER2 and HSPF2 ratings while offering comfort features, but these higher efficiency models come at a greater expense.
Price of heat pump installation permits can also be an important consideration. Many cities and states require permits when installing HVAC systems that involve digging into or moving land; the fee typically ranges between $100 and $250 depending on where you reside.
Energy efficiency
Heat pumps offer more sustainable home heating solutions than their oil-based counterparts by harnessing electricity from cleaner, renewable sources such as solar or geothermal. Plus, many state governments and utility companies provide tax rebates or incentives for installing appliances that use energy efficiently.
When choosing a contractor to install your heat pump, seek references from local homeowners as well as HVAC specialists with experience installing them. Furthermore, consider seeking referrals from green energy resource groups – heat pumps remain niche products in many colder regions so this professional may possess expertise on this technology. You can click the link: https://guides.loc.gov/renewable-energy/agencies for more information.
An HVAC professional will inspect your house to make sure your heat pump is sized appropriately, including performing a load calculation according to recognized methods. This calculation can be especially important if installing or replacing an existing system.
Consider investing in a quiet heat pump to aid with better sleep and decrease noise pollution in your house. You can click here to learn more about noise pollution. Most manufacturers publish noise ratings based on various outdoor temperatures and fan speeds; decibel measurements indicate how quiet a system may be.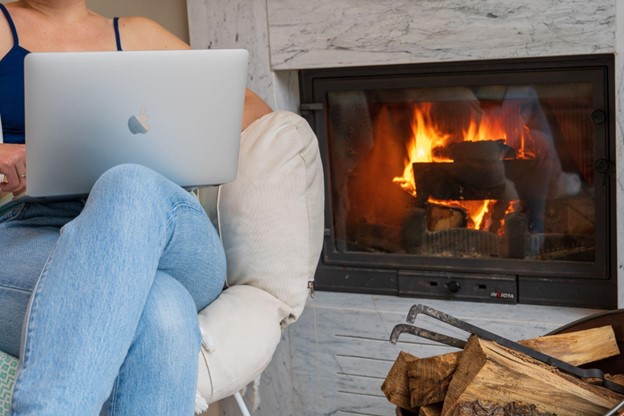 Installation time
When selecting a heat pump installer, take into account how long it will take them to install your system. This may vary depending on what kind of installation is necessary – air source heat pumps can usually be put up quickly while ductless systems may take several days.
Some companies offer financing and rebate programs which could save you money; these programs may require expert knowledge in order to navigate effectively; it may be wiser hiring an HVAC specialist than taking on this responsibility alone.
Before initiating installation of your heating and cooling needs, a professional will perform a comprehensive assessment of your home. They will take into account layout, existing equipment and ductwork to come up with the optimal solution for you; this process should include pressure and vacuum decay tests to make sure that their new system will deliver.
A reputable company will perform a thorough inspection. Then. once an inspector has assessed your needs, they will create a plan for the heating pump installation process. This plan will include where and how it connects to the outdoor unit – in an ideal world it should not be affected by drafts from other rooms.
On installation day, a qualified team will first remove and install your old heat pump before beginning with your new one. For optimal performance, make sure the outdoor unit is elevated above ground to keep snow and ice off it.
Repairs
Heat pumps can provide excellent home heating and cooling options, but as with any piece of machinery they require regular maintenance to stay running efficiently.
You may notice your energy costs have increased or that there is an unusual noise when turning the system on; in these instances it would be wise to contact an HVAC technician in order to service the unit.
Repairing a heat pump is both costly and labor-intensive, depending on its age and repair history as well as access difficulties to parts. Size and location also impact costs – for instance, small units designed to condition just one room may cost less to fix than larger systems that condition an entire house.
Prices also depend on what kind of repair work needs to be performed.