Digital marketing is all about spreading brand awareness and interacting with potential customers online and through other digital channels. Every day, campaign managers, creatives, copywriters, and many other marketing divisions use data to provide strategic insights and optimizations.
This process is greatly simplified by AI. It quickly and efficiently completes tasks that would be laborious to complete by hand. By combining the two, we can create AI digital marketing, which is currently among the most effective advertising strategies. Because it emphasizes greater precision, accounts for greater accuracy, and commits relatively few errors, artificial intelligence is becoming more and more popular.
Progressive learning algorithms enable AI to quickly adapt to new input. This list of the top AI-driven tools and platforms includes an explanation of what each one does, its advantages, and its working potential.
What is the use of AI in digital marketing?
AI has transformed the look of the digital world, from Amazon's personalized recommendations to Google's RankBrain and voice search. Through the use of virtual assistants and recommendations based on machine learning technologies, AI has the power to personalize the purchasing process and create simulation models. Artificial intelligence has been embraced by many businesses to engage with their consumers.
AI optimizes the entire marketing process, which saves a lot of time and money makes business decisions faster and more well-rounded. By consistently identifying the best sales opportunities, it raises ROI uses extensive data analysis to produce accurate reports.
Why use AI-based marketing tools?
AI tools are capable of analysing enormous amounts of data from a wide range of platforms, including social media, email, and the web. You can free yourself from tactical execution and data processing thanks to AI. With the help of some tools, your content can produce SEO at the speed of light.
Use automation to your advantage to save countless hours. You can make more informed strategic decisions that advance your company with the guidance of this combination of artificial intelligence and deep learning tools. This technology allows individuals to talk to AI systems through various mediums such as chatbots and virtual assistants.
Best AI tools for digital marketers in 2023
As digital marketing evolves, so does the need for AI tools that can manage campaigns and analyse data. Hundreds of these tools have surfaced in recent years, making it difficult to determine which would be most useful. You should try these artificial intelligence marketing tools in 2023.
Paraphrasing Tool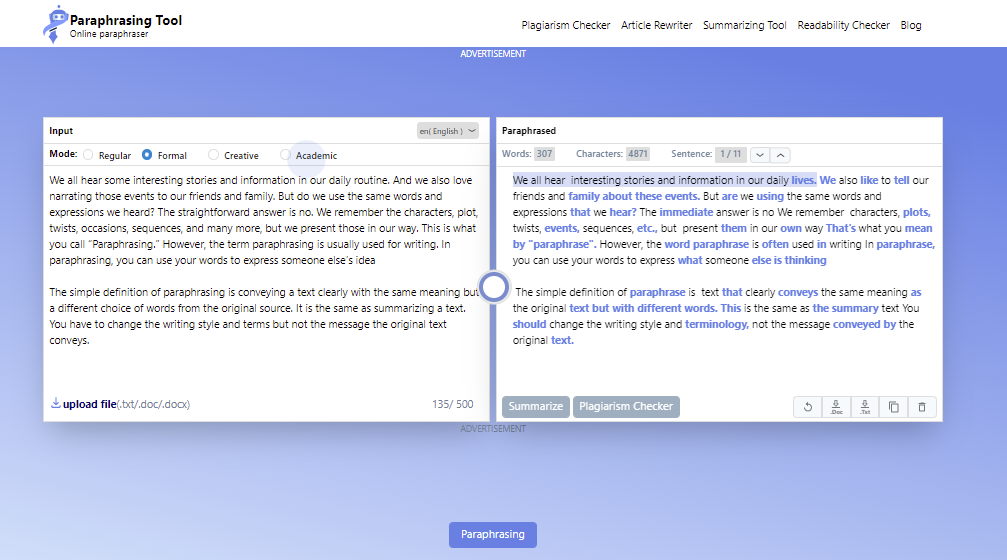 Your content will be rewritten by a paraphraser in a unique language that stands out from the competition. It employs an algorithm that rewords clauses, phrases, and expressions by substituting synonyms for the original words. This tool transforms any text into original content while keeping the original text's meaning.
Furthermore, you could run the content through Paraphrase Online once more after each rephrase. Even more original content could be created by switching up the mode. Additionally, editing the content after it has been rephrased would probably still be quicker than paraphrasing by hand. particularly when working with longer texts.
Chatbots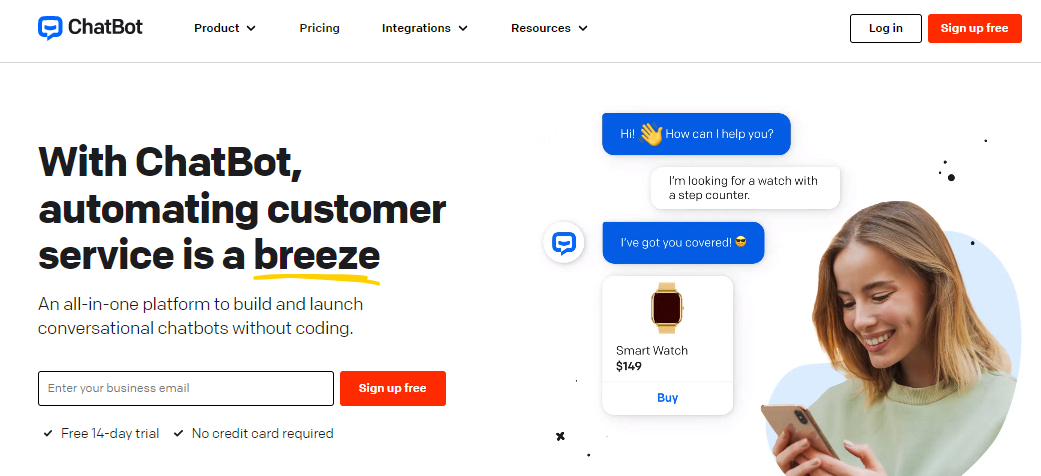 Chatbots powered by AI play an important role in marketing by providing operational client support services that ultimately help improve sales. It is a superb illustration of the application of machine learning in digital marketing. Every time we visit a website, we all come across chatbots.
Chatbots are incredibly affordable and effectively handle the majority of customer inquiries. The chatbots will become better at answering complex questions and providing human-like responses as machine learning and AI technology develop. This progress is driving the rise of AI chatbot for customer service, enabling businesses to enhance their customer support processes and provide more personalized and efficient assistance to their clients.
MarketMuse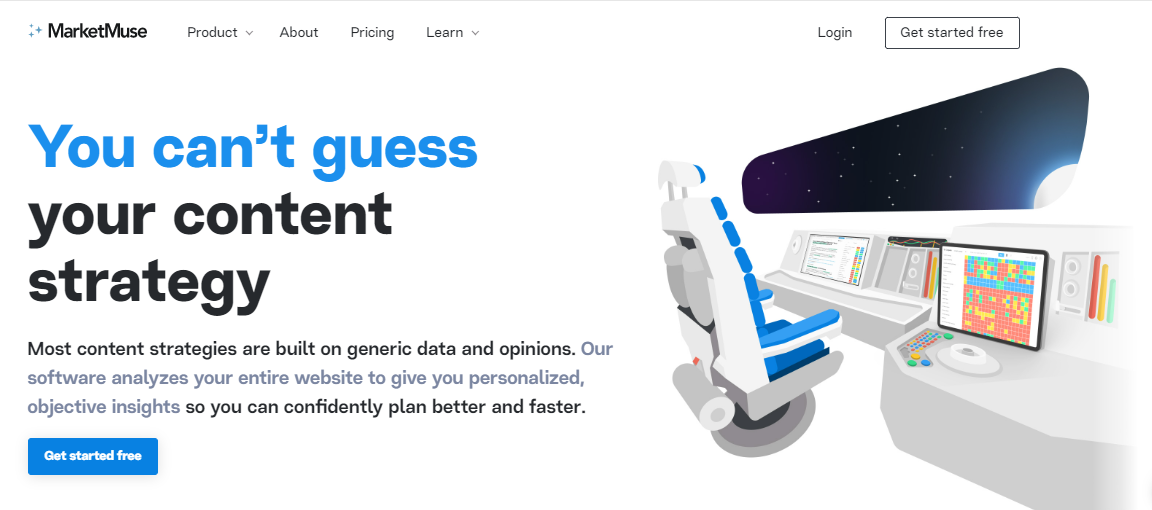 MarketMuse uses artificial intelligence to help content marketers significantly cut down on the time spent on competitive analysis, SEO, and content research. This tool reads your text to determine whether a page is relevant to your primary keyword.
Additionally, MarketMuse can assist with content creation. Giving the AI marketing platform, for instance, a topic that includes a detailed outline for a new article, along with pertinent sections and headings, can help content producers save a tonne of time during the research stage.
Surfer SEO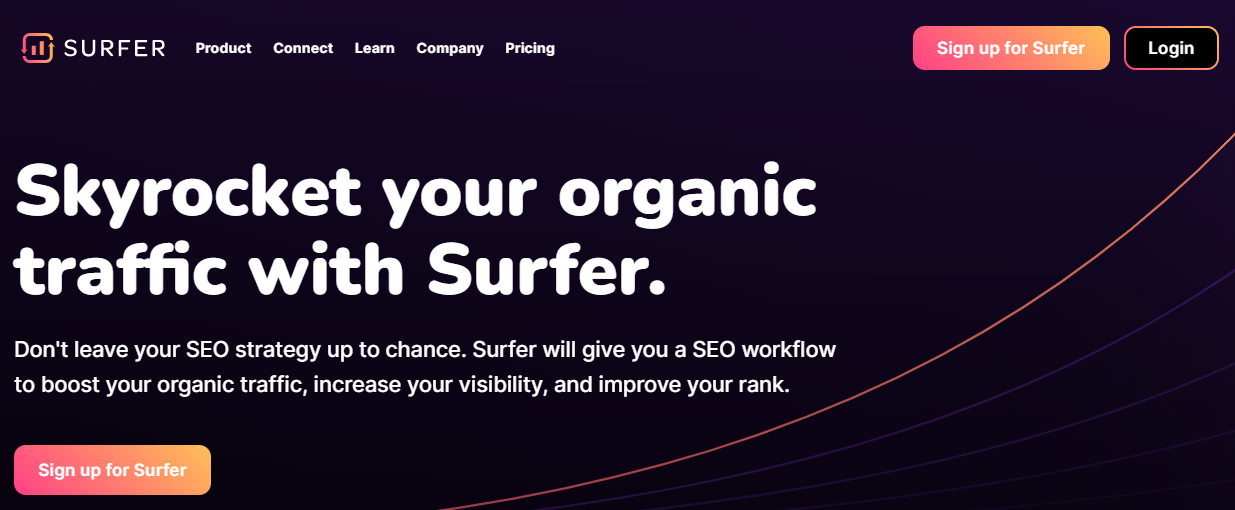 A worthwhile objective for any content strategy, Surfer SEO is a content optimization tool that assists you in writing copy for search engine ranking. Prior to using Surfer SEO, select your domain, niche, and target market. Surfer SEO has a built-in text editor that you can use directly or copy-paste for quick analysis. You can watch the SEO of your writing change in real time as you make changes. Surfer SEO guarantees to satisfy customers and meet your organic growth metrics for Google search.
Hootsuite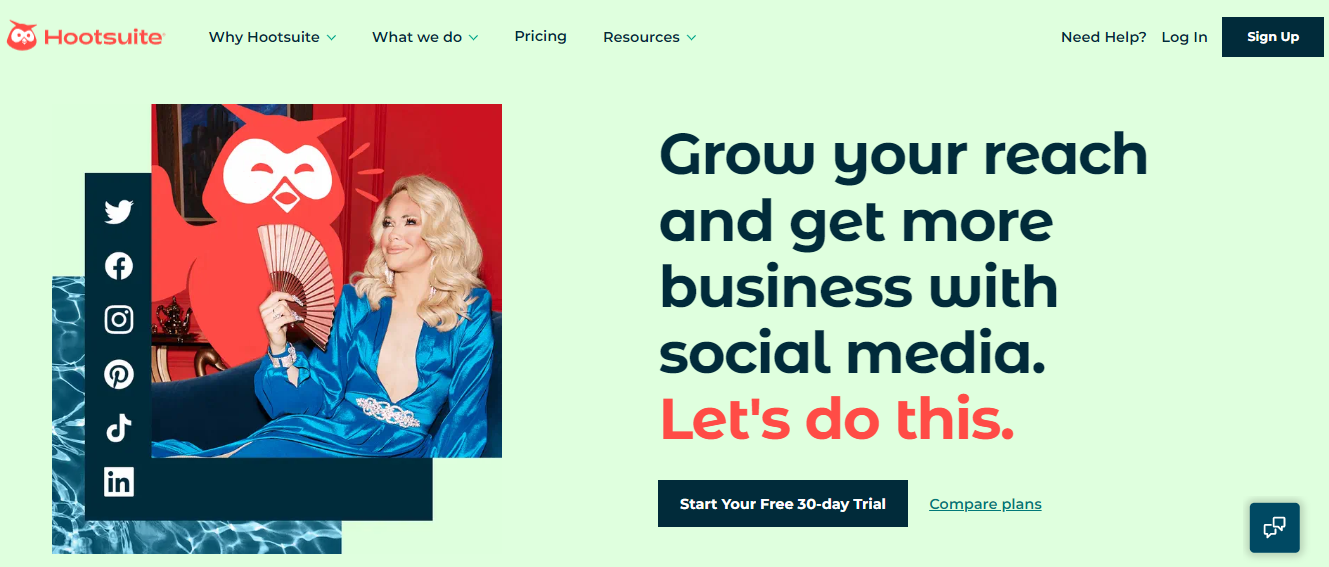 Hootsuite Insights, an AI-powered tool, analyses social media data to produce insights that could help with social media strategy. If you're looking for a way to automate your marketing tasks, use an AI solution like Hootsuite. Hootsuite allows you to control all of your social media accounts from a single location. Hootsuite allows you to schedule articles, keep track of brand mentions, and measure your progress.
Algolia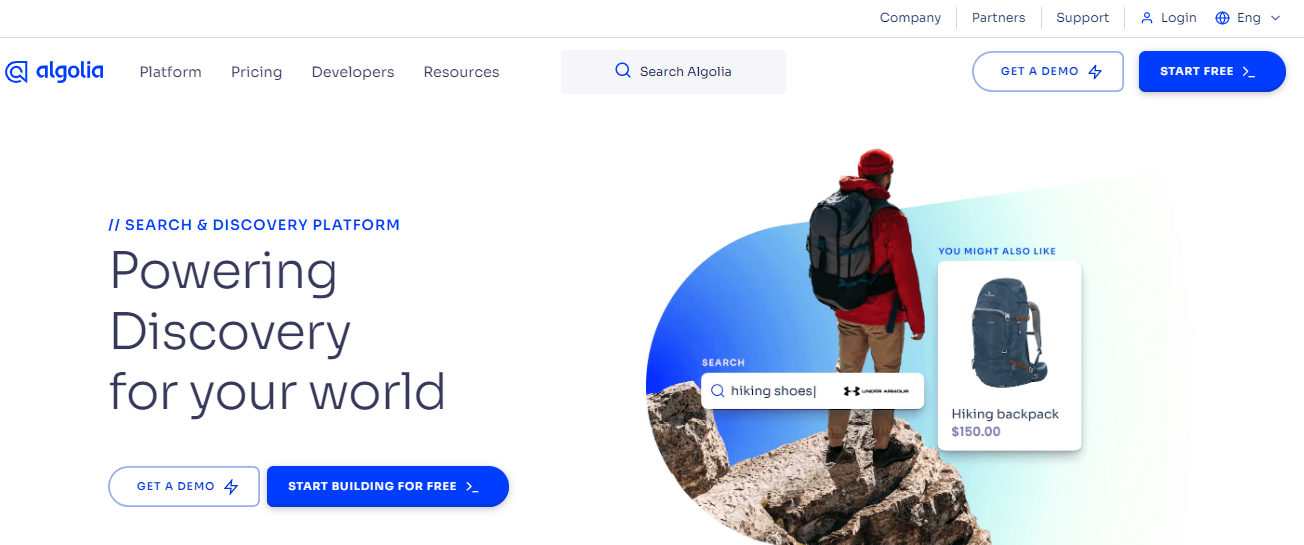 A search and discovery platform called Algolia makes use of artificial intelligence to assist companies in enhancing the search functionality of their websites and mobile applications. Algolia additionally provides analytics and personalization tools to aid companies in comprehending and enhancing their search results. The platform is used by companies in a variety of industries, including e-commerce, media, and software, and it is made to be simple to integrate with a variety of applications and technologies.
Conclusion
AI exists to improve marketers and advertisers true strategic game and creative potential, not to take over their jobs. Despite the fact that AI marketing tools are nothing new, they have recently improved and expanded in availability. The field of digital marketing is rapidly expanding its use of AI technologies. More exciting tools are available to marketers than ever before, enabling even the smallest startup to compete for global success alongside the most well-known brands.