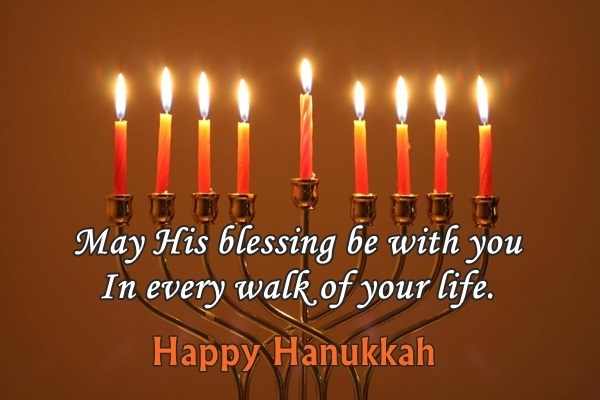 May His blessing be with you In every walk of your life. Happy Hanukkah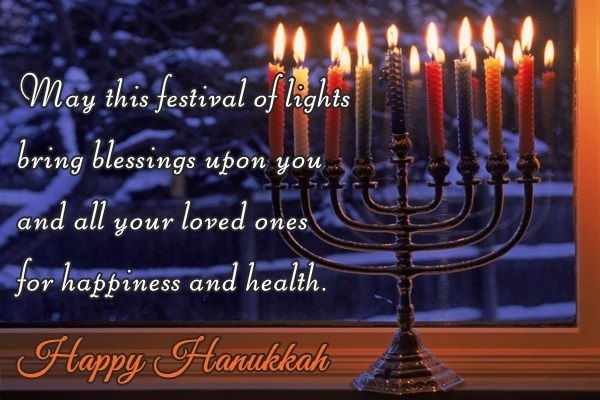 May this festival of lights bring blessings upon you n all your loved ones for happiness n health. Happy Hanukkah!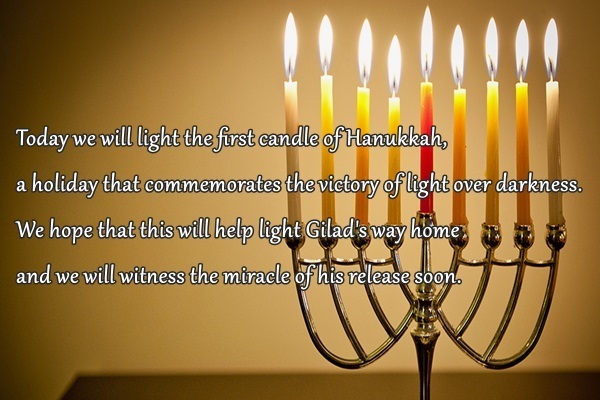 Today we will light the first candle of Hanukkah, a holiday that commemorates the victory of light over darkness. We hope that this will help light Gilad's way home and we will witness the miracle of his release soon.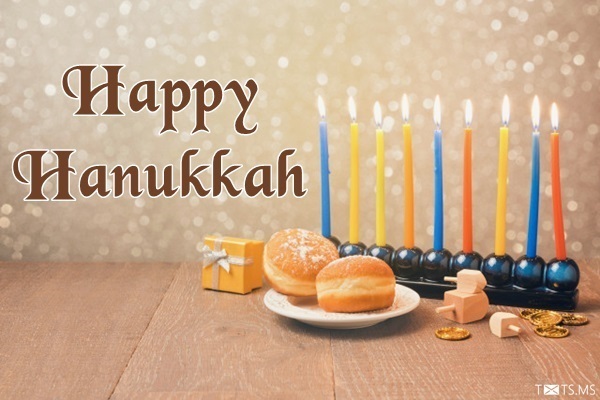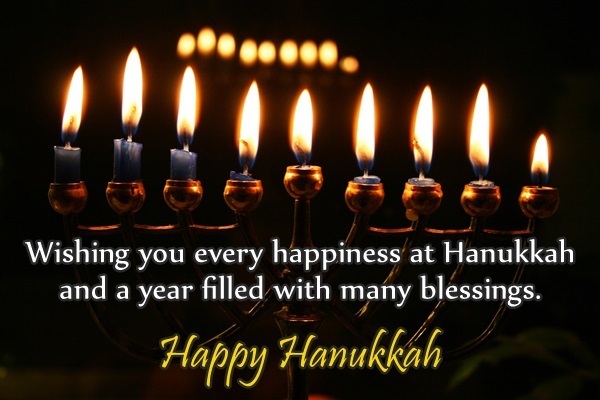 Wishing you every happiness at Hanukkah and a year filled with many blessings. Happy Hanukkah!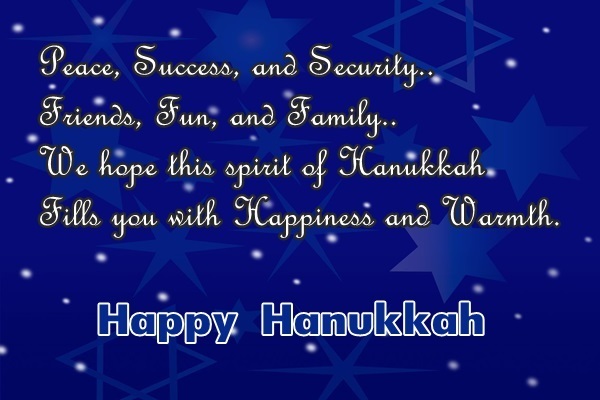 Peace, success, security… Friends, fun and family… We hope the spirit of Hanukkah Fills you with happiness and warmth.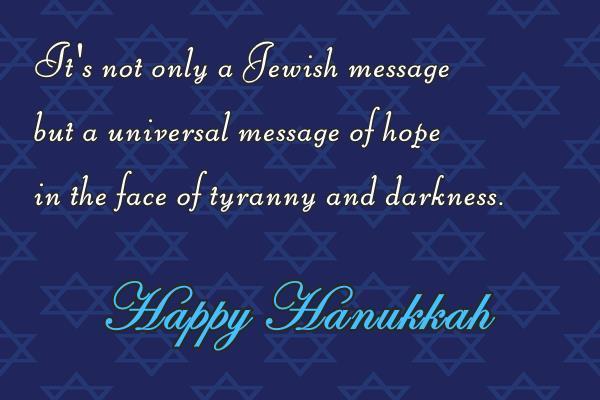 It's not only a Jewish message but a universal message of hope in the face of tyranny and darkness. Happy Hanukkah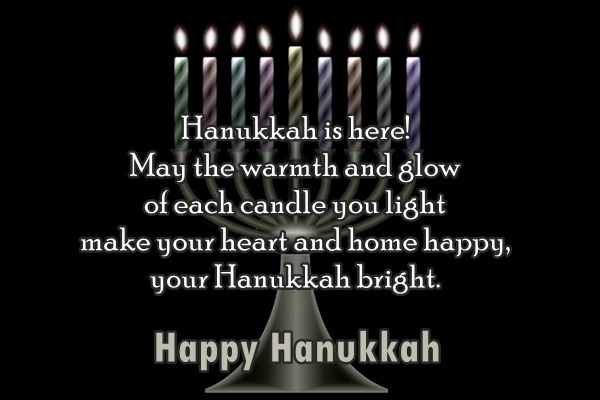 Hanukkah is here! May the warmth and glow of each candle you light make your heart and home happy, your Hanukkah bright. Happy Hanukkah!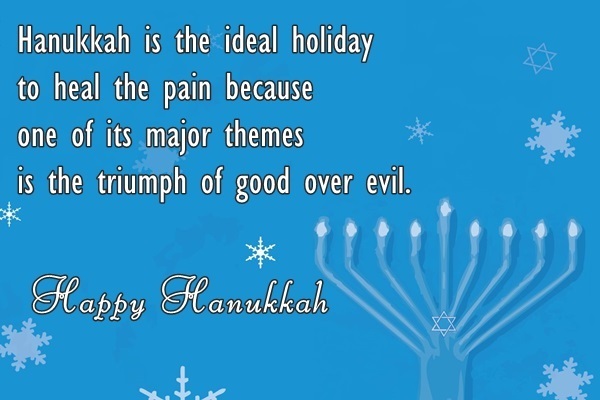 Hanukkah is the ideal holiday to heal the pain because one of its major themes is the triumph of good over evil.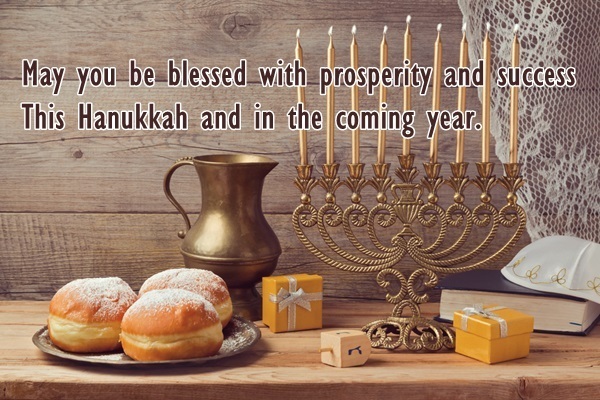 May you be blessed with prosperity and success This Hanukkah and in the coming year.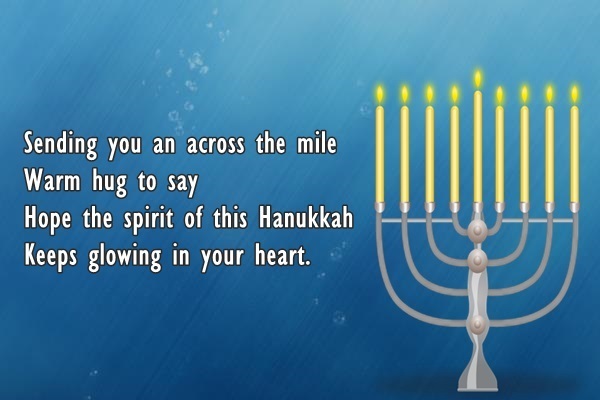 Sending you an across the mile warm hug to say hope the spirit of this Hanukkah. Keeps glowing in your heart.