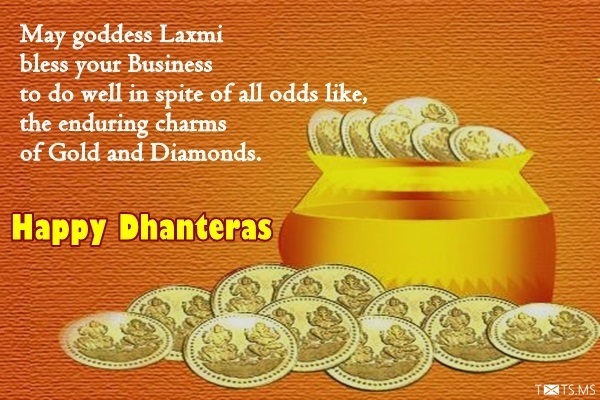 May goddess Laxmi bless your business to do well in spite of all odds like, the enduring charms of gold and diamonds. Happy Dhanteras.
May Dhanteras Festival Wishing you with Wealth & Prosperity As your journey towards greater success Happy Dhanteras.
May this Dhanteras Celebrations Endow you with opulence and prosperity.
Happiness comes at your steps Wishing many bright future in your life.
Shubh Dhanteras.
God's blessing may come as a surprise And how much U receive Depends on how much your Heart can believe. May you be blessed beyond what you expect. Subh Dhanteras.