Whether you buy a new or used bike, the love that a biker feels towards their bike remains the same. Owning a bike for the first time is a unique and special feeling. However, some people may not have the financial means to buy a brand-new bike, but that shouldn't stop them from pursuing their dream.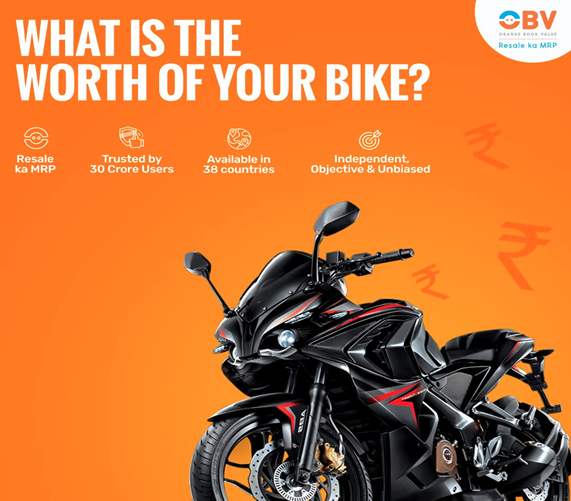 According to recent reports, the market for pre-owned bikes is expanding rapidly. In the year 2021, the global used bike market was valued at $38.7 billion, and it is expected to grow at a Compound Annual Growth Rate (CAGR) of 5.6% from 2022 to 2031, reaching a projected value of $66.2 billion.
If you're on a tight budget, purchasing a second-hand bike is a great option. It allows you to still experience the joy of riding without breaking the bank. Additionally, buying a pre owned bike can be a smart financial decision, as long as you do your research and make sure you're getting the genuine valuation.
Why is it essential before buying a second hand bike?
Gives an insight to market rates
Once you've determined your purpose, it's time to research industry rates for the bike you're interested in. If you're buying a pre-owned bike, it's important to check Bike valuation online at OBV to understand its market value. This report can provide valuable insights into the average price of the bike in the market.
Having this information can help you justify the used bike price evaluation and ensure that you're getting a fair deal. It can also help you negotiate with the seller and avoid overpaying for the bike. Additionally, researching industry rates can give you an idea of the depreciation rate for the bike, helping you make a better decision about whether to buy a new or used bike. Doing your research and being well-informed about industry rates is essential in making a smart bike purchase decision.
Gives you a peak at other expenses
When purchasing a pre-owned bike, valuation online helps you have a realistic idea of the overall expenses associated with owning the bike. Other extra expenses like insurance costs, depreciation, fuel expenses, maintenance costs, and any repairs that may be needed. These expenses can vary based on the make and model of the bike, as well as the age and condition of the bike.
By factoring in all of these costs, you can get a better understanding of the financial commitment required to own the bike over time. This knowledge can help you make a more informed decision and avoid any unexpected costs after.
Check the Depreciation Value
One of the most significant factors to consider when purchasing a pre-owned bike is its depreciation value. This refers to the decrease in value that occurs over time due to wear and tear, age, and other factors.
You can check the depreciation value of a bike by obtaining a detailed pricing report. This report typically includes the bike's three-year depreciation value. Understanding this value can help you determine how much the bike will be worth in the future and how much you can expect to sell it for when you're ready to upgrade.
Use the Valuation Report for a Bike Loan
If you're planning to finance your pre-owned bike purchase with a loan, the valuation report can be incredibly helpful. The report provides a fair market value for the used bike, which can help you determine the loan amount you'll need.
Using this information, you can apply for a bike loan online. Many lenders offer online bike loans that are easy to apply for and provide quick approvals.
Wrapping up
Buying a second hand bike requires careful consideration and research. Before buying a bike, it's essential to determine your purpose and research industry rates to ensure that you get a fair deal. By following these steps, you can make an informed decision and enjoy your bike purchase without any financial stress.