Ajaxify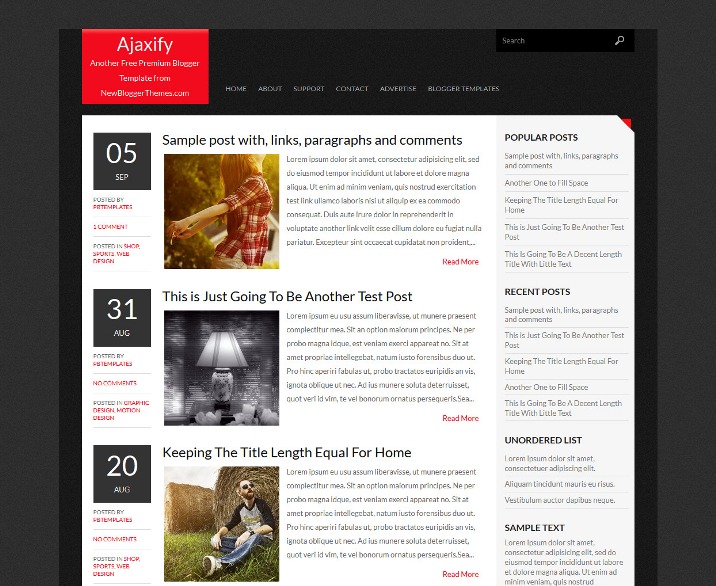 Demo / Download
Ajaxify is a free blogger magazine template with 1 Sidebar, 2 Column, 4 Column footer, Right Sidebar, Top Navigation Bar, and More…
Vortex Responsive Blogger Template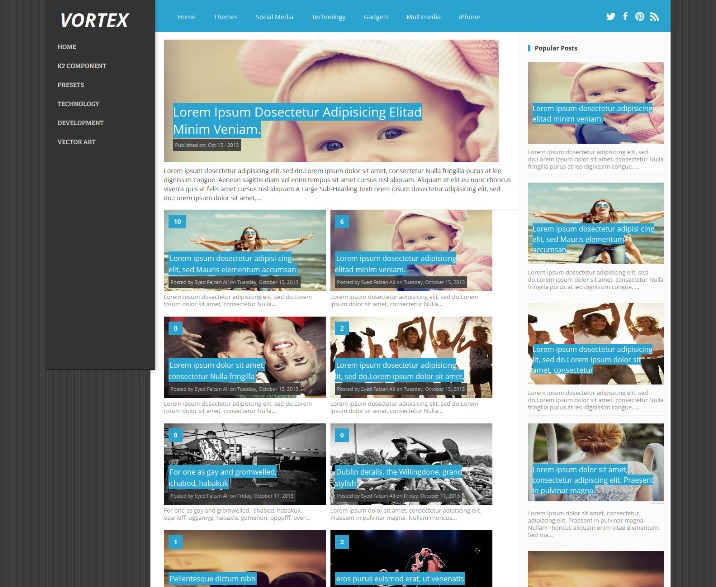 Demo / Download
Vortex is responsive, high functioning and multimedia magazine style blogger template designed for richly professional bloggers. It has some efficient features and functionalities that would certainly make you go gaga about this template. Most importantly, this template looks different on each and every device.
Apris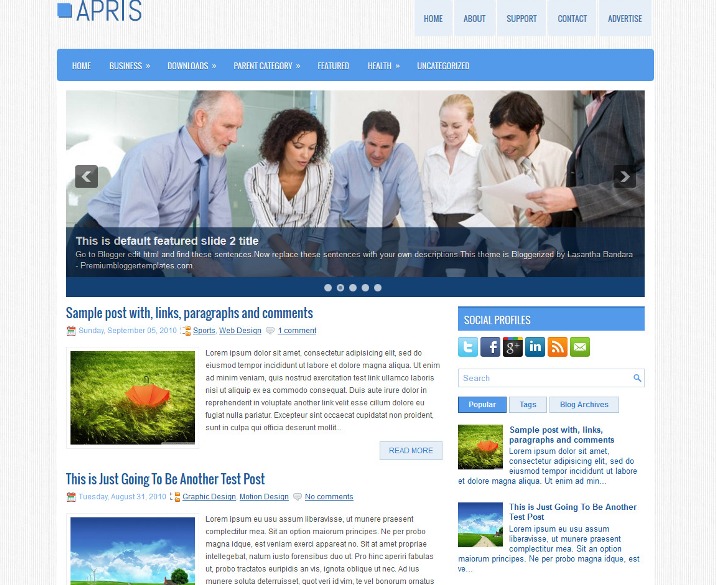 Demo / Download
Apris is a free blogger template for magazine. Features are 1 Sidebar, 2 Column, 3 Column footer, Slider, Top Navigation Bar, Right Sidebar, Tabbed widget, Adapted from WordPress, and More…
Mobile Network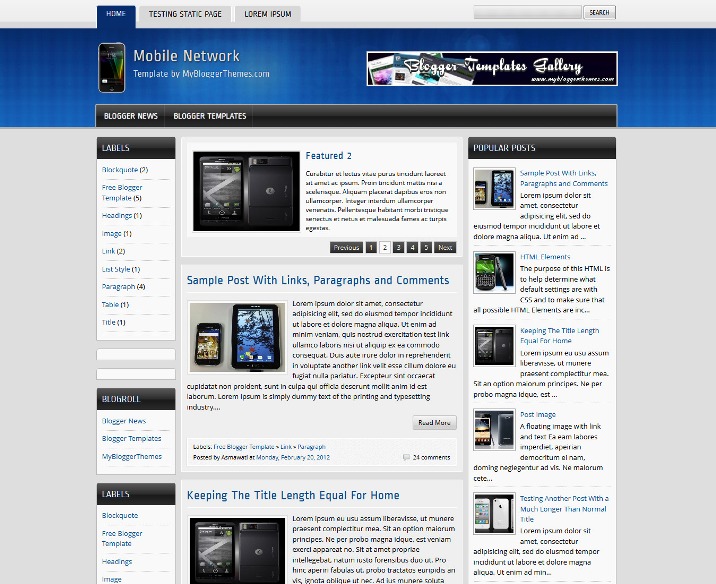 Demo / Download
Mobile Network Blogger Template is a professional blogger template which takes the magazine style and use the theme of mobile network. This template has some features, such as: 3 columns, left and right sidebar, rounded corners. simple slider menu and very easy in the editing, auto read more posts, banner 468×60 ready on top, search box ready and more. This template is highly recommended for those of you who want to create a blog with the theme of mobile phones.
Johny Ganteng Store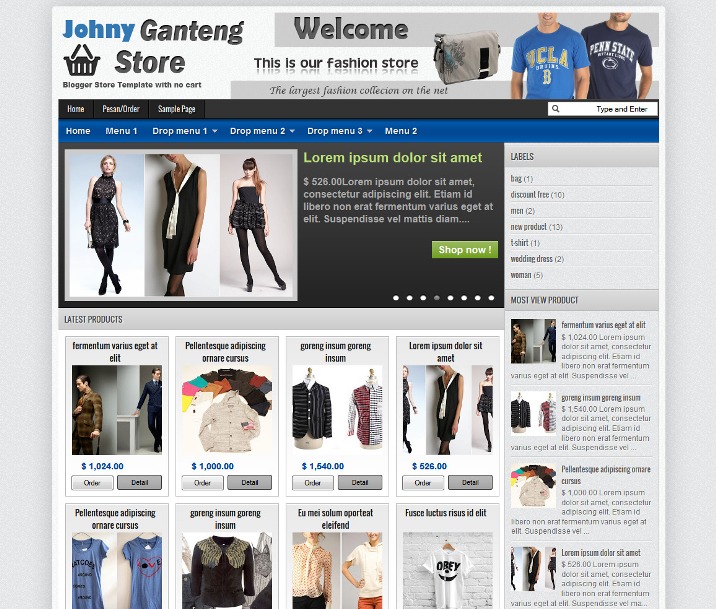 Demo / Download
Simply blogger online store template with no shopping cart feature in this template. Johny Ganteng Store was designed with magazine style blogger template with 4/5 column blogger template and one right sidebar, 4 column footer, automatic featured content slider, dropdown menu, pagination for blogger ready, clean design template, tooltip image, and more.
Carella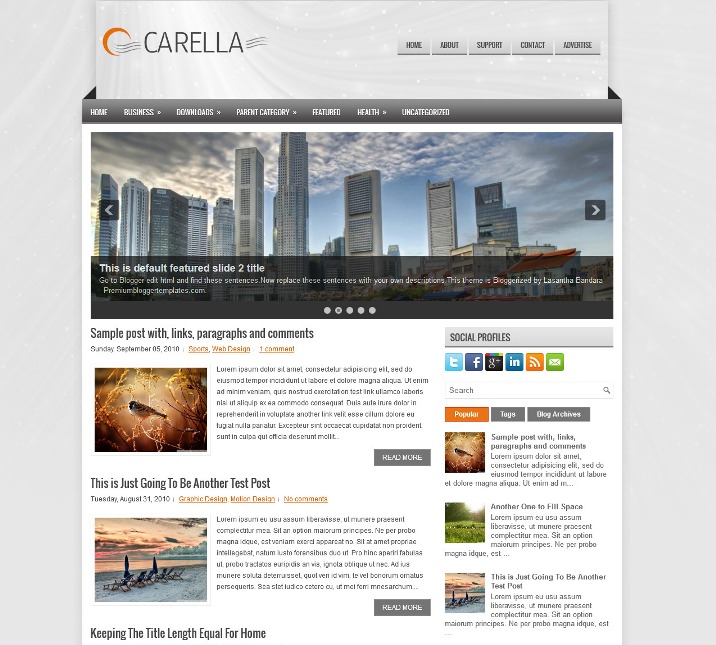 Demo / Download
Carella is a free blogger magazine template with Featured Section, 1 Sidebar, Slider, 3 Column footer, 2 Column, Tabbed widget, Top Navigation Bar and More…
MXfluity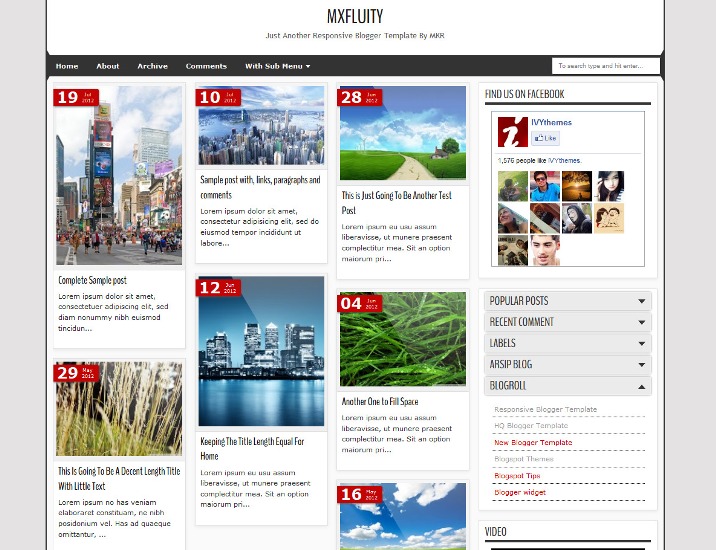 Demo / Download
MXfluity is personal and photograh responsive blogger template, It's 2 columns with right sidebar or left sidebar width accordion slider. Default template color is black, white and red and easy to change it. This template have one top navigation menu. Other Features: Artworks, Fluid Width, Right Sidebar, Top Navigation Bar and More…
Quintel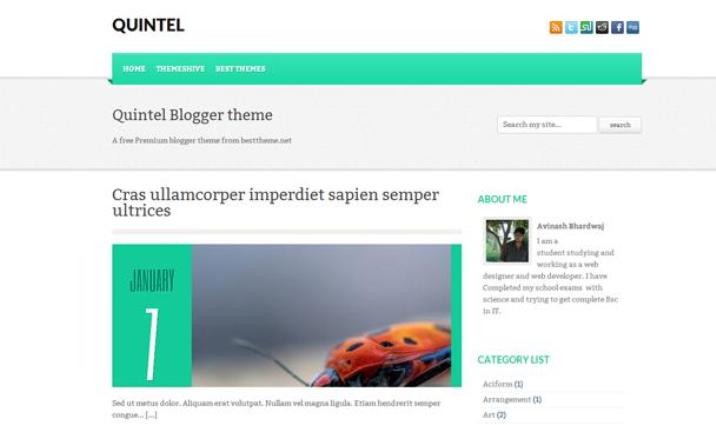 Demo / Download
Quintel Blogger Template is a xml blogger theme is a blog style post and have very nice use of intro.
LepontoMag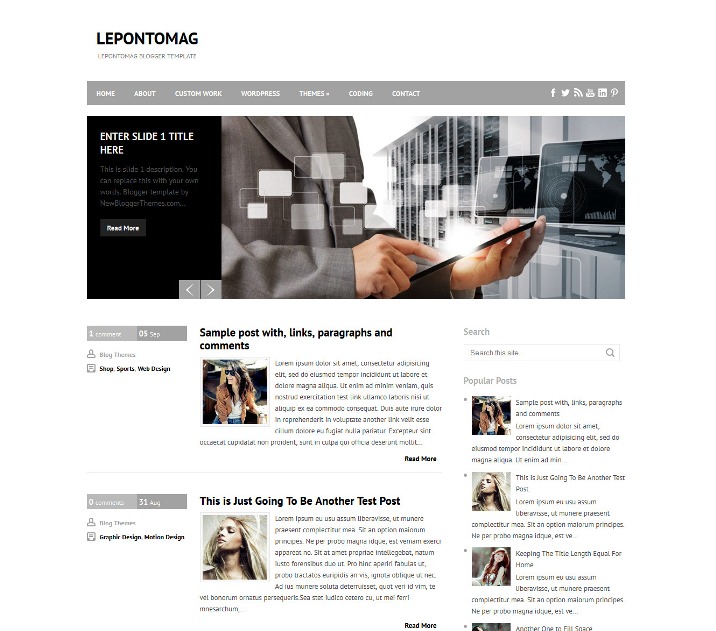 Demo / Download
LepontoMag is a Business Blogger Template. Features are 2 Columns, 3 Columns Footer, Social Buttons, Featured Content Slider, and More…
Last modified: June 21, 2018
Pages: 1 2 3 4 5 6 7 8 9 10 11 12 13 14 15 16 17 18 19 20 21 22 23 24 25 26 27 28 29 30 31 32 33 34 35 36 37 38 39 40 41 42 43 44 45 46 47 48 49 50 51 52