Belastic Responsive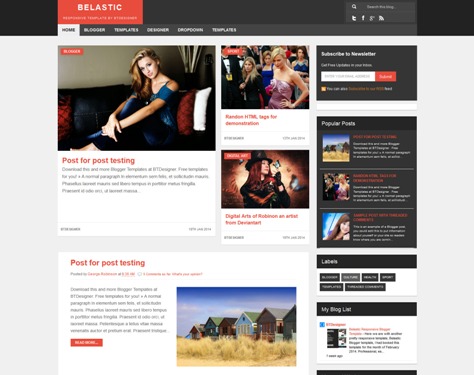 Demo / Download
Belastic Responsive is a free premium blogger template for magazine, personal blogs and photography sites. Features included: Responsive design, SEO Ready, Featured Posts widget, Related posts with thumbnails, Easy customization, Unlimited color schema, Drop down navigation menu and Breadcrumb ready.
Gagism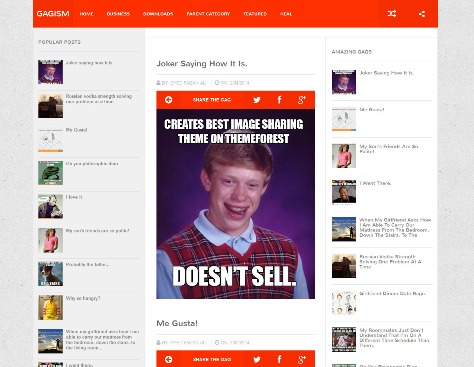 Demo / Download
Gagism is Responsive Template based on Futuristic UI build for images gags websites. Features are 100% Responsive, Multi-Drop Menu, SEO Friendly, Reblog Gag Button, 3 Colum Blogger Template, 2 Sidebars and 4 Colum Footer Widgets.
Indonesia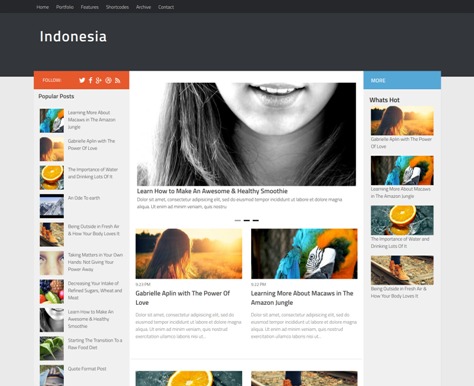 Demo / Download
Indonesia is a free magazine blogger template. Features are Responsive, Multi-Browser Support, Drag and Drop Layout Support, Custom Widgets, SEO Optimized and Adsense Ready.
Travel Theme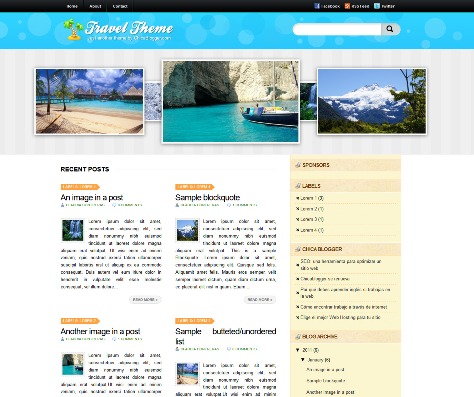 Demo / Download
Travel Theme is a Free Blogger Template for Travel with 3 columns, right sidebar, fresh, Crossbrowser Compatible, footer columns, slideshow, and Twitter ready.
A Nous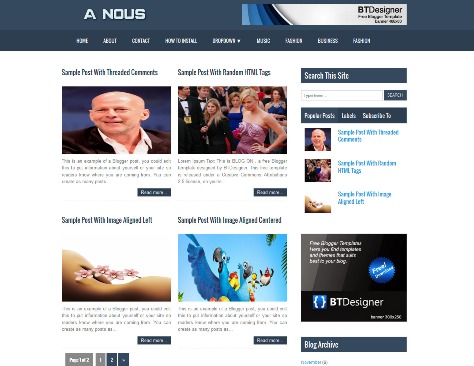 Demo / Download
A Nous is a Free Magazine Blogger Template with simple and easy customization. Features are SEO Ready, Fully widgetized sidebar, Related posts with thumbnails, Three columns footer, Flat style magazine, Adsense 468×60 on top header and Social sharing icons on footer.
Perk Misty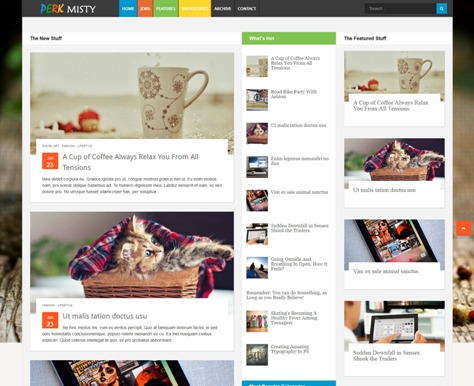 Demo / Download
Perk Misty is a free responsive and modern multipurpose blogger template. Responsive, Multi-Browser Support, Drag & Drop Layout Support, Adsense Ready, Custom Widgets and SEO Optimized Blogger Template.
Fashionable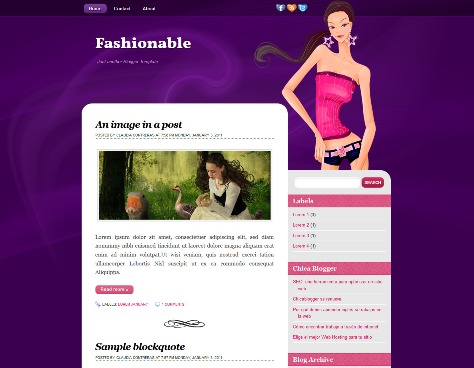 Demo / Download
Fashionable is a free blogger template for blogs of fashion. Features are 2 columns, jQuery built tiptip, Tested in the latest versions of IE, Chrome and Firefox.
BlackCity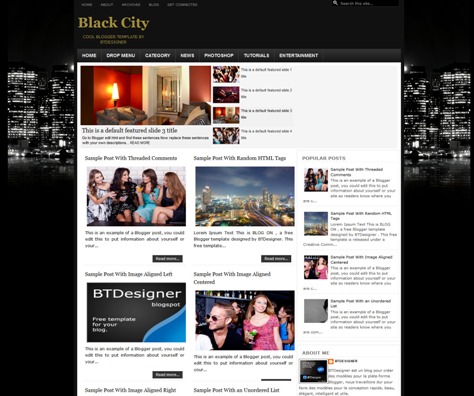 Demo / Download
BlackCity a blogger template for magazine with 2 columns, 1 right sidebar, breadcrumbs, Featured Slideshow, ads ready and dropdown navigation menu.
Hash Movie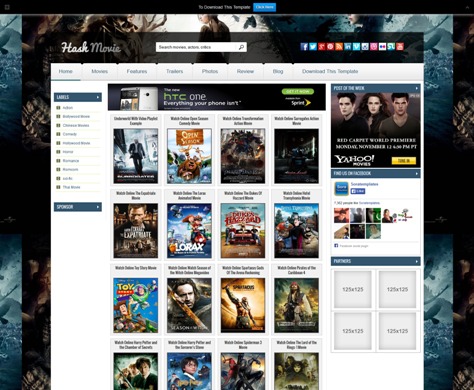 Demo / Download
Hash Movie is a Blogger template for movies, posters, and video playlists.
AdsMarketing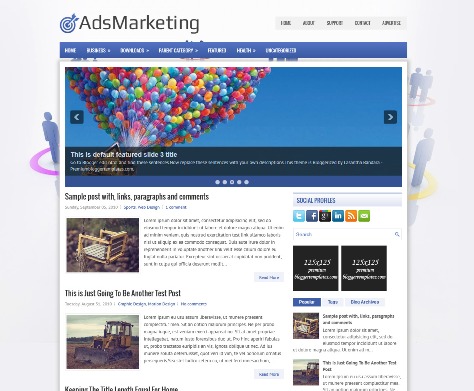 Demo / Download
AdsMarketing is a Responsive, 2 Columns Blogger Template for General Blogs with 4 Columns Footer, 1 Sidebar, 2 Column, jQuery Slider, Tabbed Widget, Dropdown Menus, Right Sidebar and Slider.