Fabulous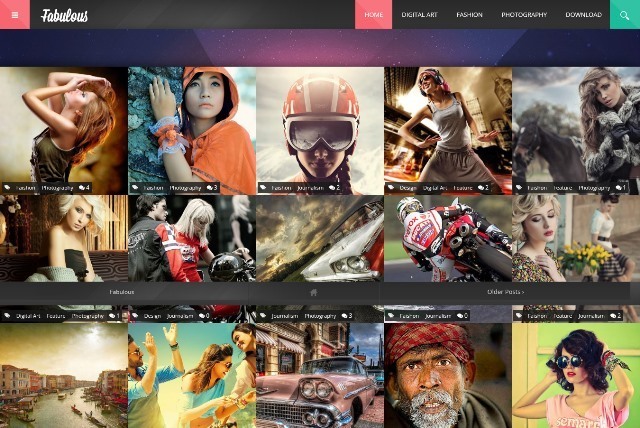 Demo / Download
Fabulous Responsive is a masonary grid style template that auto scrolls, has auto video and image thumbnails, and is a beautiful way of showcasing just about anything.
Smart News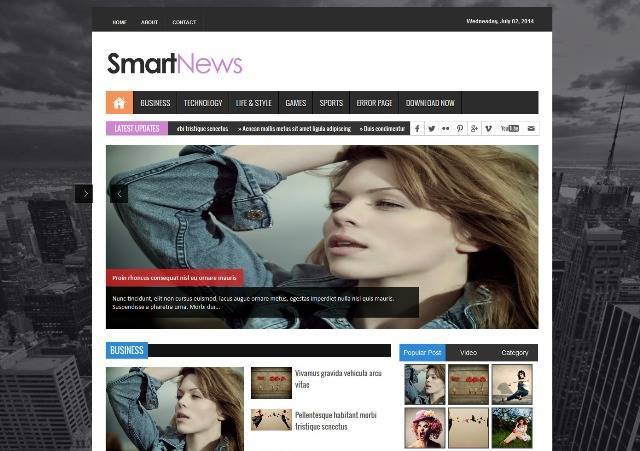 Demo / Download
Smart News is an Ultra-Premium magazine blogger template. Features are Responsive Design, Sticky Menu Bar with multii color, Build home layout by drag / drop widgets, Related Post Widget, Custom Error 404 Page, Ads Banner Ready, Build drop down menu, Threaded comments and much more.
SkyCity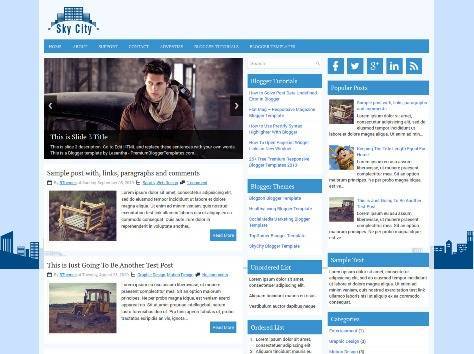 Demo / Download
SkyCity is Beautiful, Responsive, 3 Columns Blogger Template for your Blog. SkyCity Blogger Template has a jquery slider, navigation menus, 468×60 header banner, related posts, 4 columns footer and more.
Bluilos Magazine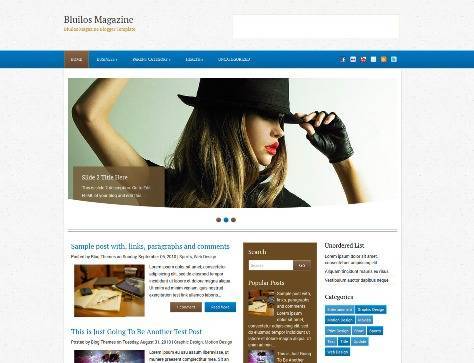 Demo / Download
Bluilos Magazine is a Beautiful, 3 Columns Magazine Blogger Template. Bluilos Magazine Blogger Template has a jQuery Slider, Dropdown Menus, 468×60 Header Banner, Related Posts, Social Buttons and more.
Brand Mag UX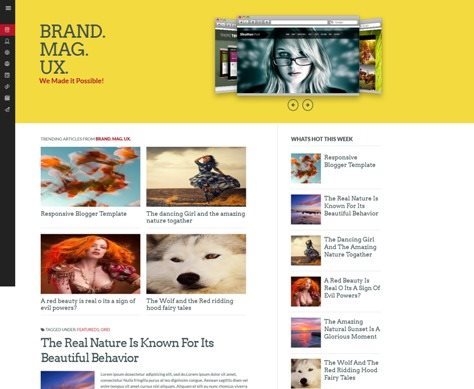 Demo / Download
Brand Mag UX is pure and fully responsive Blogger Template builds with latest technologies like HTML and CSS3. It has a unique design concept with multiple elements to customize and turn it around. It has variation in the header, as you can add either Slider or Advertisements. You can use it for design, portfolio, magazine, personal blog, products, presentation and landing page etc.
GlossyBlue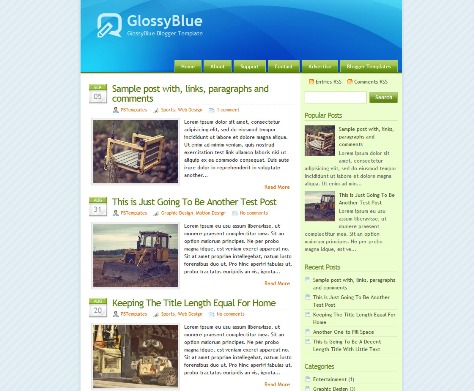 Demo / Download
GlossyBlue is Minimal Blogger Template for Technology and News Blogs. GlossyBlue has a Top Navigation Menu, Related Posts, 1 Sidebar, RSS Buttons, 3 Columns Footer, 2 Column and Adapted from WordPress.
BlogTube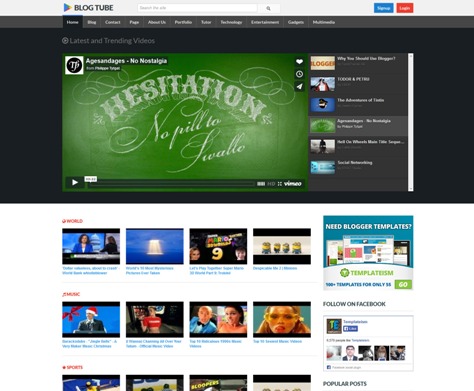 Demo / Download
BlogTube – Responsive Video Blogger Template designed for video sites, video blog video portal. It is inspired by popular websites including YouTube, Vimeo and Dailymotion. Features are Responsive, Minimal, SEO Friendly, Multi-Drop Down Menu, 2 column and 3 column footer.
Icy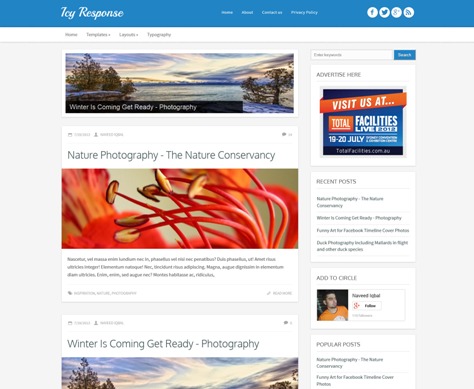 Demo / Download
Icy is a clean and free blogger template with responsive, retina ready icons and images makes this template look more beautiful on any device. This Grid style template is easy to use, with responsive slider and responsive related post area.
Awesome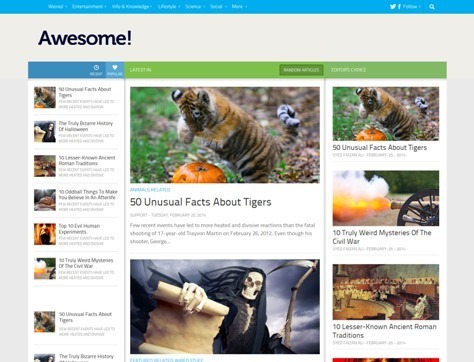 Demo / Download
Awesome Mag is a Fully Responsive Blogger Template for Portfolio, Magazine, Personal blog, Products, List based sites and etc. Awesome Mag has 100% Responsive, 4 columns Footer, Featured Label Area, Tabbed sidebar widget, Mega Drop Down Menu, Ads-Ready and more.
Last modified: June 21, 2018
Pages: 1 2 3 4 5 6 7 8 9 10 11 12 13 14 15 16 17 18 19 20 21 22 23 24 25 26 27 28 29 30 31 32 33 34 35 36 37 38 39 40 41 42 43 44 45 46 47 48 49 50 51 52