Xmax – One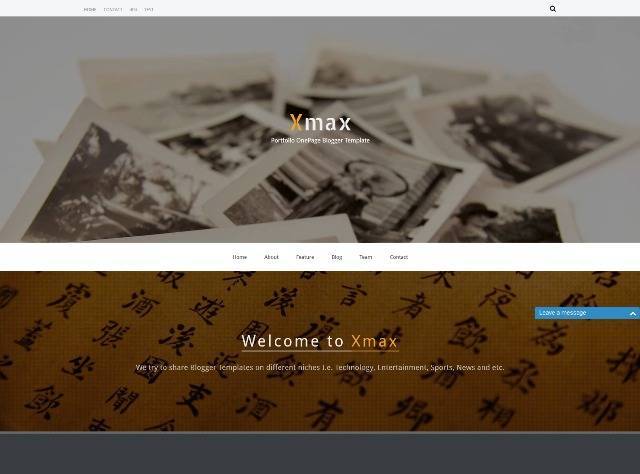 Demo / Download
Xmax is a multi-purpose one page Blogger template. This theme comes with quality features and functionalities including stick header, featured posts, slider, location maps and etc. Features are Responsive, Automatic Update Featured Post Slider, Dynamic Fluid Layout, Static Homepage, SEO optimized, Ads-Ready and more.
Modern Mag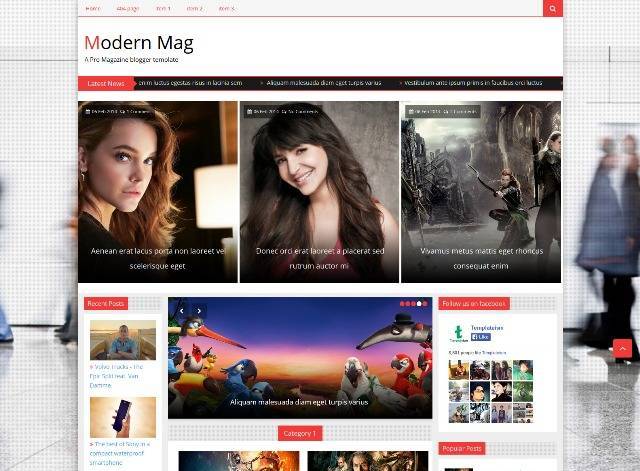 Demo / Download
Modern Mag is a good new solution for news, magazine or personal blogs. Modern Mag Blogger Template is a new magazine style responsive design theme that is idealy beautiful for all niche. It is a perfect choice for newspapers, editorial, multimedia and other blogs.
WPEX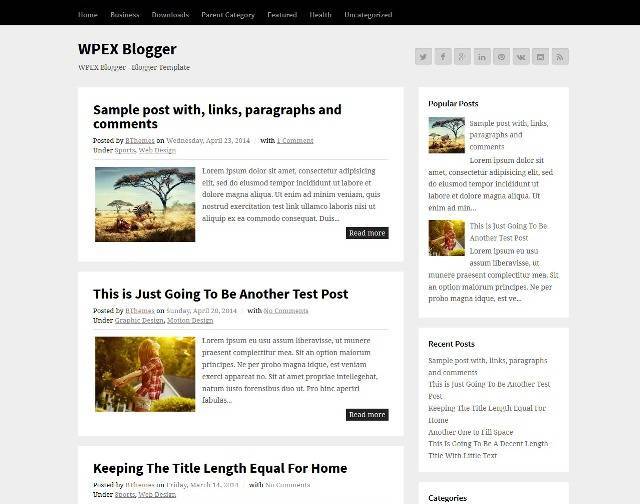 Demo / Download
WPEX Blogger is a Responsive, 2 Columns, Minimal Blogger Template for Personal Blogs. WPEX Blogger Blogger Template has a Dropdown Menus, Social Buttons, 3 Columns Footer, Tabbed Widget and more.
Personal Mag

Demo / Download
Personal Mag – is a clean responsive Blogger blog theme. Personal Mag is idealy design for gallery, modern, personal and professional blogs that spreads news and stories accorss the web. It has many custom widgets like Google Maps, Brand logo slider, featured ad spots, social share counters, related posts and more.
Hudson

Demo / Download
Hudson is a minimal, responsive, 3 columns blogger template. Hudson Blogger Theme has auto read more, left and right sidebars, Google fonts, icons fonts, animated search box, scroll to top button and more.
VideoTube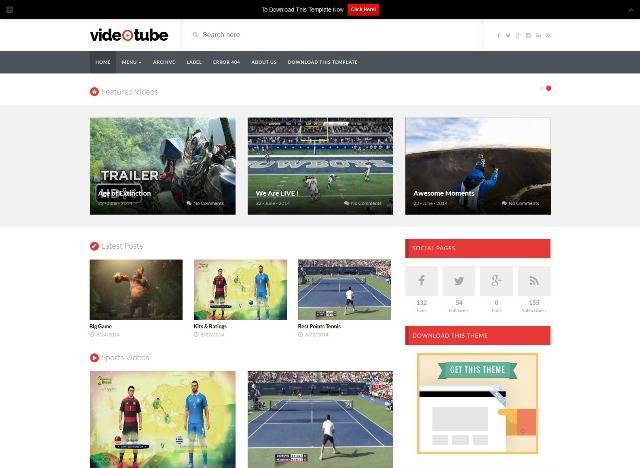 Demo / Download
VideoTube is a sensational new and modern template for the blogger platform. It has cutting edge and robust design layout while not compromising speed, effectiveness or functionality. It is perfect for all video related blogs that want to showcase a set of videos in a beautiful way. It supports video thumbnails from Vimeo and Youtube.
Pink Touch 2

Demo / Download
Pink Touch 2 is a Minimal, Single Column Blogger Template for Personal/Photography Blogs. Pink Touch 2 Blogger Template has a Clean Layout, Dropdown Menus, 3 Columns Footer and more.
iPress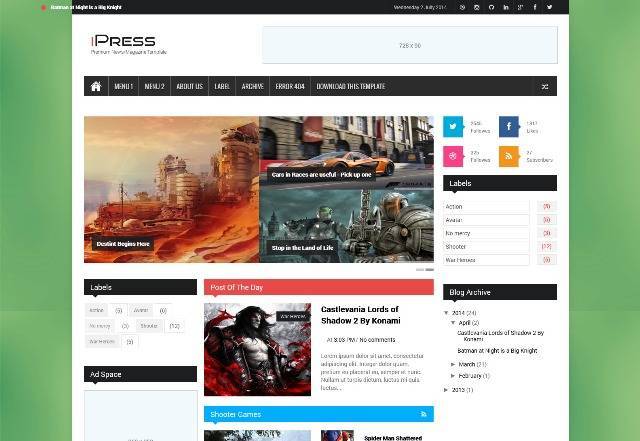 Demo / Download
iPress is a mesmerizing new 3 column Ultra-Premium blogger template that features a completely new layout and a completely new framework. It has an awesome adsense supported homepage with auto sliders, auto featured posts, and auto main menu.
Setup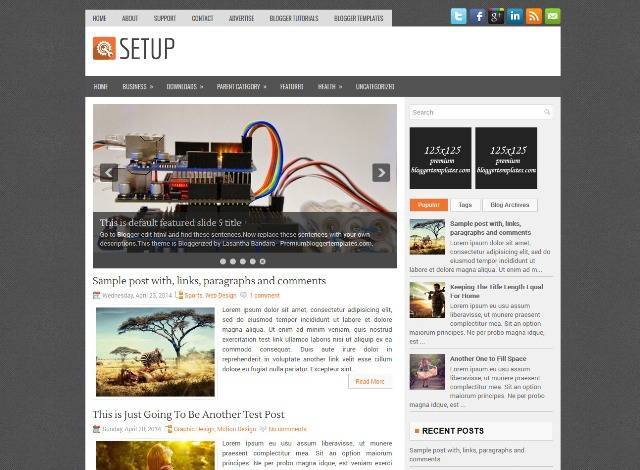 Demo / Download
Setup is a Responsive, 2 Columns Magazine Style Multipurpose Blogger Template. Setup Blogger Template has a jQuery Slider, Dropdown Menus, 468×60 Header Banner, Related Posts, Breadcrumb, 3 Columns Footer, Tabbed Widget and more.
Last modified: June 21, 2018
Pages: 1 2 3 4 5 6 7 8 9 10 11 12 13 14 15 16 17 18 19 20 21 22 23 24 25 26 27 28 29 30 31 32 33 34 35 36 37 38 39 40 41 42 43 44 45 46 47 48 49 50 51 52