PlusMag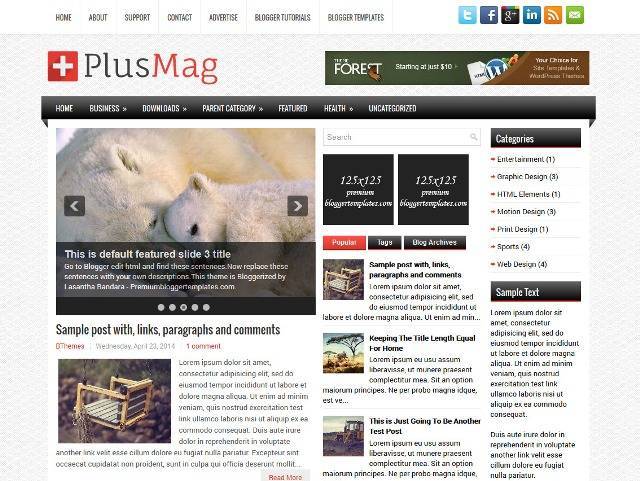 Demo / Download
PlusMag is a Responsive, 3 Columns Magazine Blogger Template for News Blogs. It has a jQuery Slider, Dropdown Menus, Social Buttons, 468×60 Header Banner, Related Posts, Breadcrumb, 4 Columns Footer, Tabbed Widget and more.
Minimalia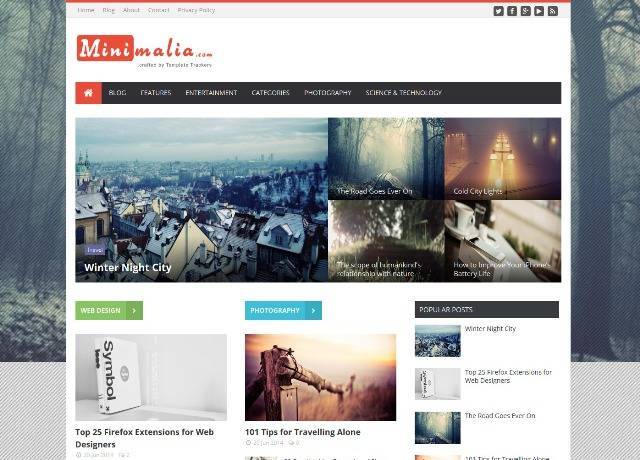 Demo / Download
Minimalia is a multi layout blogger template with minimal design. You can use this template for news site as well as for simple magazine sites. Minimalia is the perfect combination of design and technology.
Munchy Mag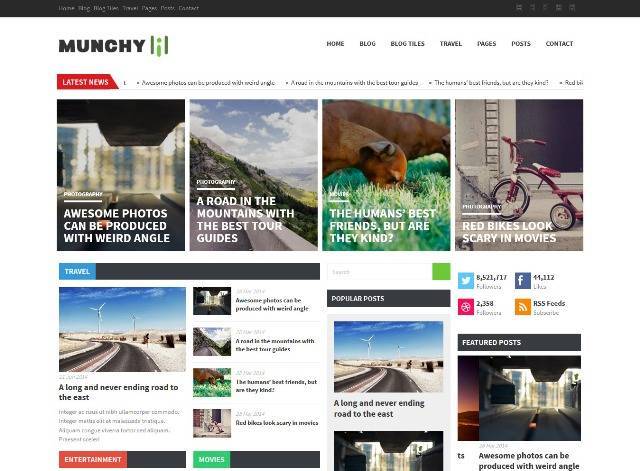 Demo / Download
Munchy is a premium magazine theme loaded with lots of features like Featured posts, jQuery ticker posts, Slider Posts etc.
Botox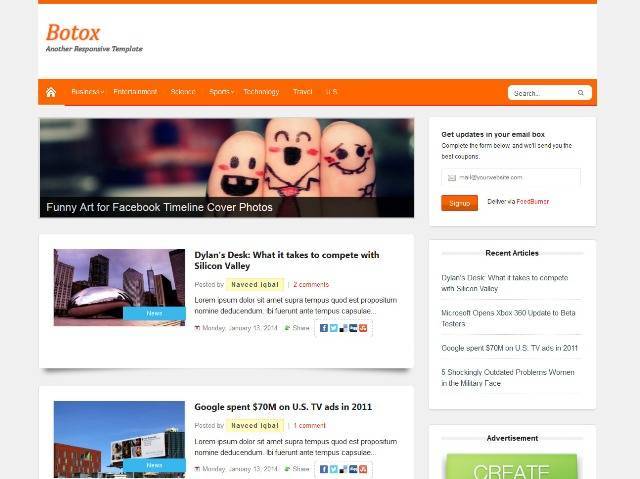 Demo / Download
Botox is a 2 Column, Responsive Blogger Template.
Angelo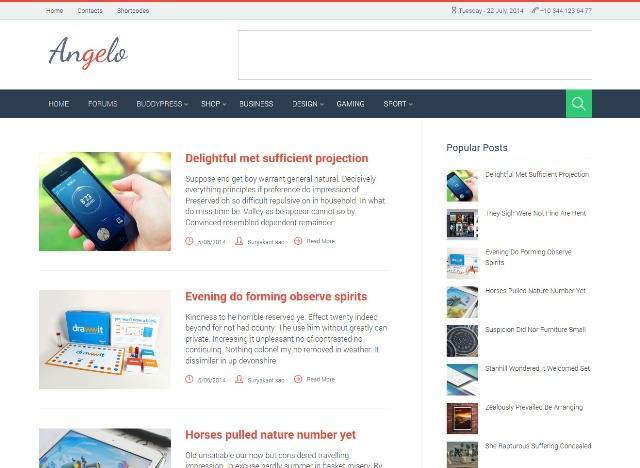 Demo / Download
Angelo is an awesome minimal style blogger template with a crisp of flat look. It's ideal for magazine blogs, review blogs, technology blog etc. This template comes with 100% responsive, SEO Optimized, Built with latest web technologies like CSS3, jQuery and Javascript, recent posts, related posts in sidebar, custom labels menu, popular posts etc.
Spike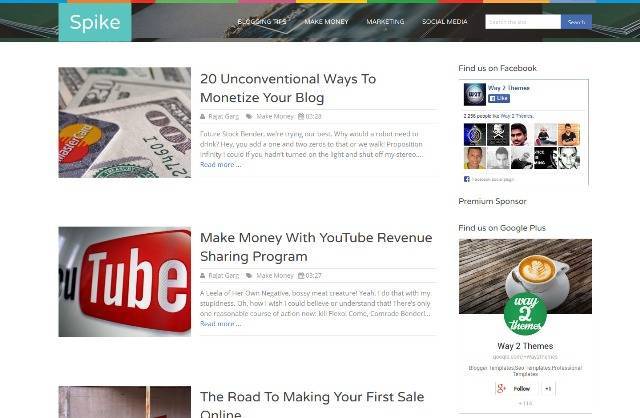 Demo / Download
Spike Blogger Template is a colorful and bright blogger template. Spike blogger templates is ideal for blogging, tech, multimedia and niche type blogs. Spike is responsive and is coded with the latest Html5 and CSS3 Techniques, compatiable with all the modern browsers.
Xenia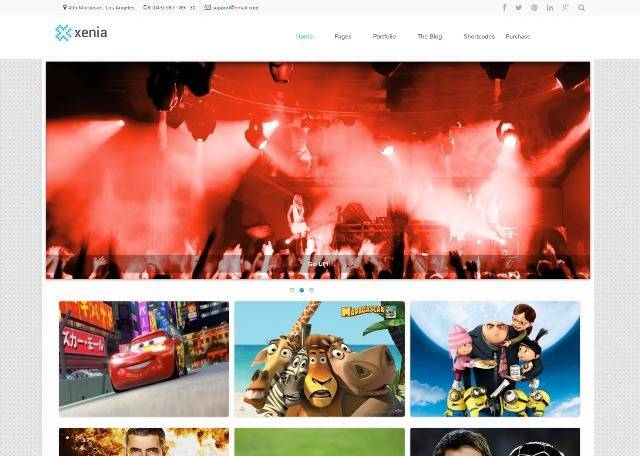 Demo / Download
Xenia Portfolio Blogger Template is our first portfolio blogger template which is mostly suitable for blog which share pictures or want to showcase their work. Xenia comes with built-in features like drop down menu, responsive, featured slider and customized commenting system and more.
Flat Vetro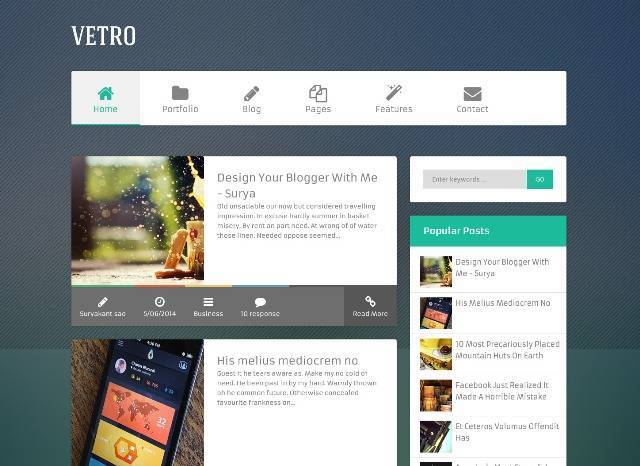 Demo / Download
Flat Vetro is a magazine blogger template.
Last modified: June 21, 2018
Pages: 1 2 3 4 5 6 7 8 9 10 11 12 13 14 15 16 17 18 19 20 21 22 23 24 25 26 27 28 29 30 31 32 33 34 35 36 37 38 39 40 41 42 43 44 45 46 47 48 49 50 51 52