Ares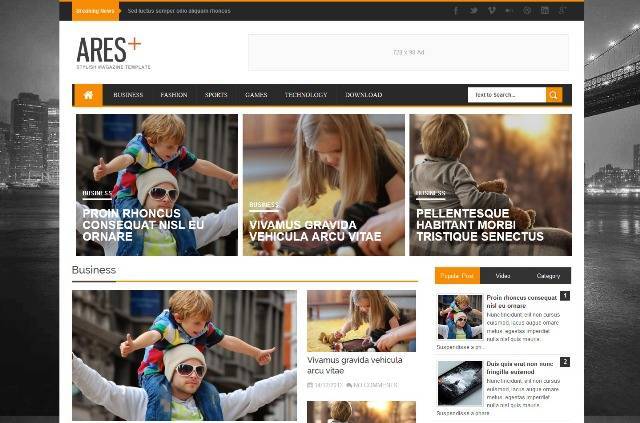 Demo / Download
Ares is a blogger template with responsive layout. It has Advance Search Engine Optimization, Auto resize thumbnail image, Threaded Comment, Ads Ready, Grid based Design, Custom Error 404 Page, Auto Author Image and more.
Kinder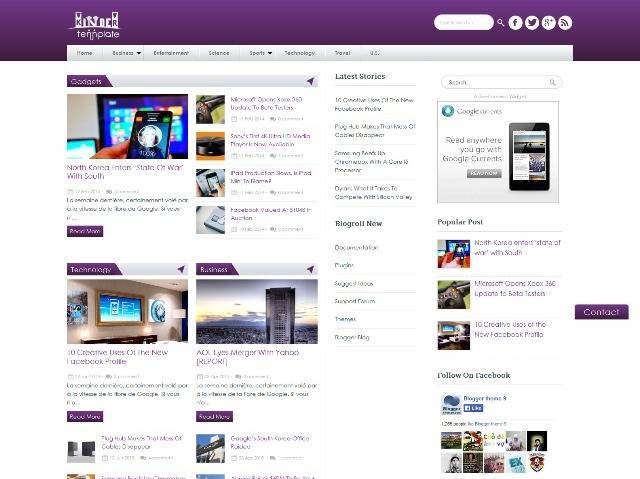 Demo / Download
Kinder is a responsive Magazine Blogger template.
Proxima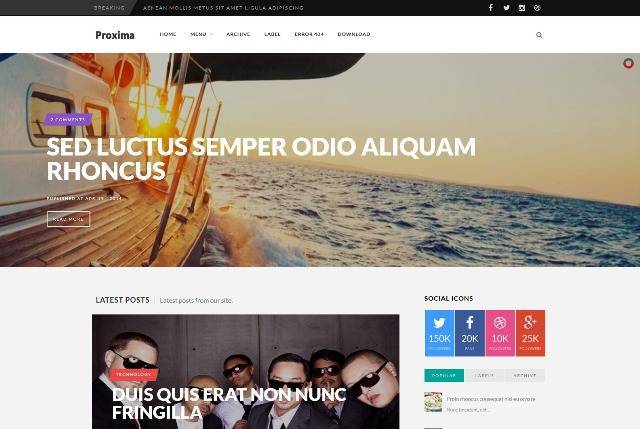 Demo / Download
Proxima is a uniquely responsive Multi-Purpose Blogger template for all kinds of publishers. It's perfect for reviews, recipes, Gaming, news and blog sites.
ZM Tab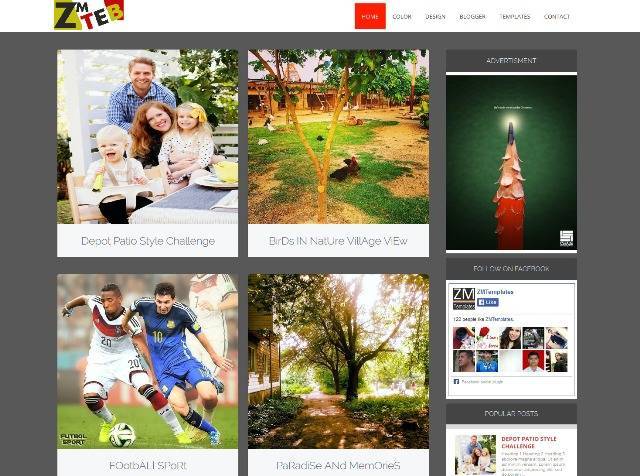 Demo / Download
ZMTab responsive Blogger blog theme. Template is really clean, with a design that looks nice and simple. Features are Responsive, Post Thumbnails, SEO Friendly, HTML5 & CSS3.
ZM Geographic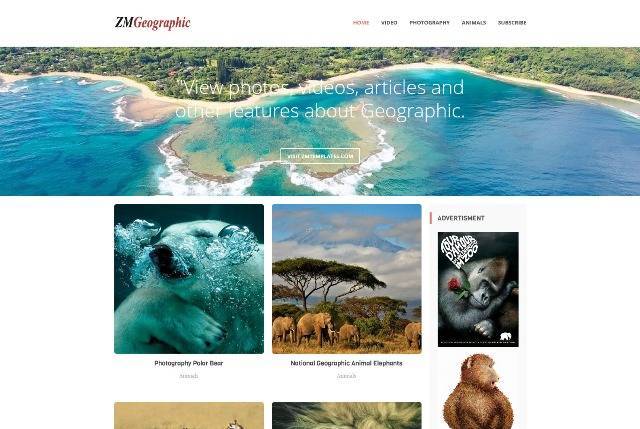 Demo / Download
ZM Geographic responsive Blogger blog theme. Template is idealy design for gallery, modern, personal and professional blogs. Template with awesome parallax header and tablet optimized layout, Post Thumbnails, SEO Friendly, Custom web fonts, Related Posts Widget and more.
Insider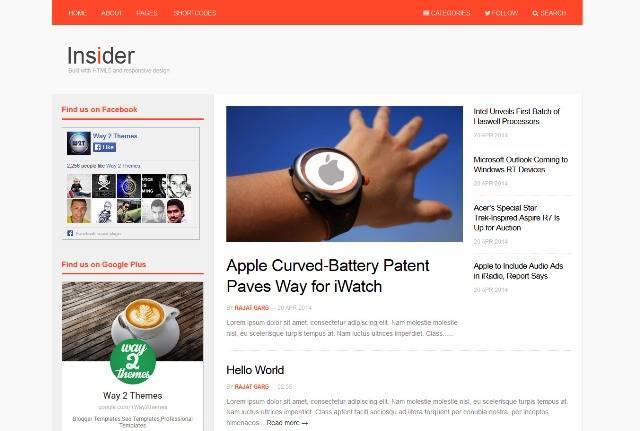 Demo / Download
Insider Responsive Blogger Template is a pure and responsive blogger template that is built with the latest techniques like HTML and CSS3. Insider has a unique design concept. Insider comes with many inbuilt features like responsive design,drop down menu, featured posts, ads ready and a lot more.
VideoMag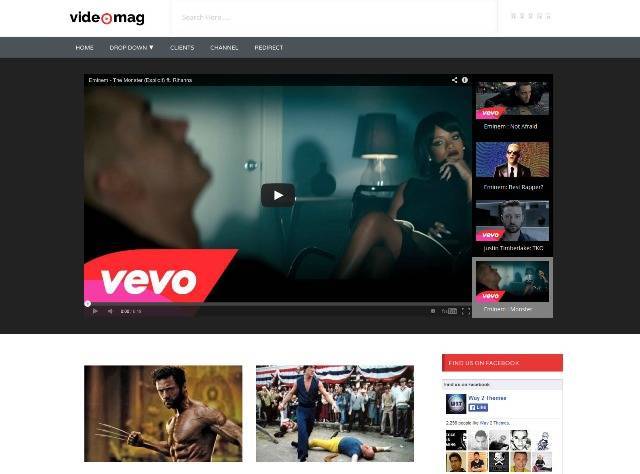 Demo / Download
VideoMag is a Professional Responsive Video Blogger Template which is specially designed for video sites, video bloggers and video marketers.
Aniva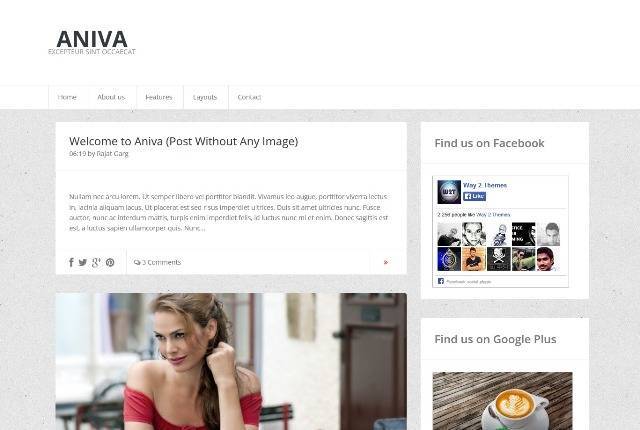 Demo / Download
Aniva is a responsive simple blogger template. Features are 100% Pure Responsive, Search Engine Optimized, Auto Video Read More, Customized Commenting System, Ads ready, Author Box, Drop Down Menu, Social Buttons below posts, 3 Column footer and more.
ZM Music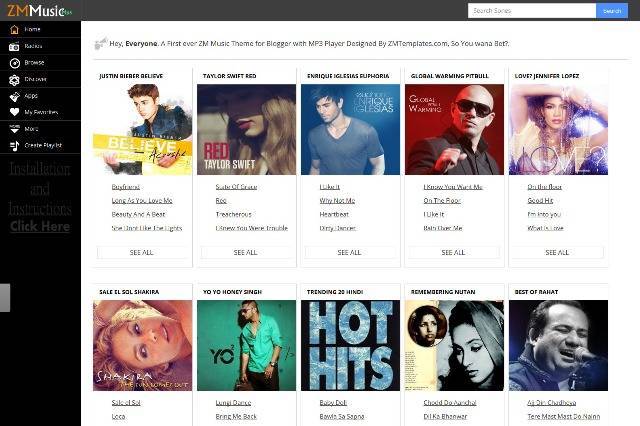 Demo / Download
ZM Music is a Blogger Template designed for Music site. Features are Responsive Design, SEO-Friendly, ZM Player, Navigation Menu and more.
Groovy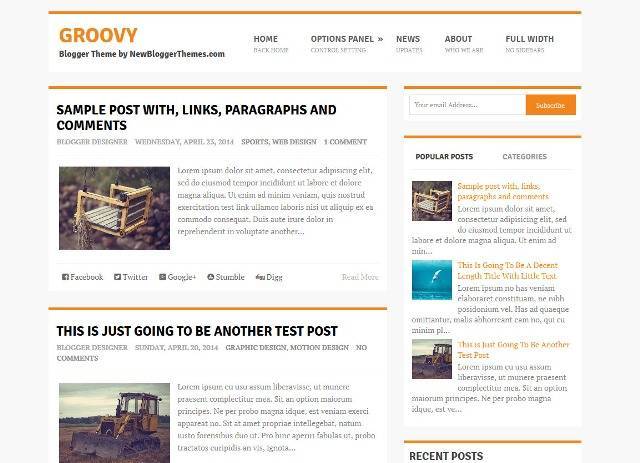 Demo / Download
Groovy is a 2 Columns, Magazine Blogger Template. Groovy Blogger Template has Tabbed Widget, Navigation Menus, Share Buttons, Right Sidebar, Auto Read More, Email Subscribe Box and More Features.
Last modified: June 21, 2018
Pages: 1 2 3 4 5 6 7 8 9 10 11 12 13 14 15 16 17 18 19 20 21 22 23 24 25 26 27 28 29 30 31 32 33 34 35 36 37 38 39 40 41 42 43 44 45 46 47 48 49 50 51 52