With an outdoor wear market of $458.14 million in 2021, merino wool is the wonder wool, perfect for those who want to be cool during summer and warm during winter. And with the hunting season fast approaching, it makes the perfect material for hunting clothes, especially socks, because of its antimicrobial and natural insulating properties.
Get the right pair of Merino wool hunting socks, and you will have the comfort and support you require to enjoy your hunting expedition all day, regardless of the conditions. These socks stand out from those made from other materials for several reasons enumerated below:
1. Temperature Regulating
The crimped or coiled merino wool structure featuring small air pockets for maximum insulation makes it the perfect fabric for hunting socks. Merino wool is the perfect temperature regulator, unlike most synthetic and cotton fabrics. Merino wool hunting socks work as insulators preventing heat loss while offering warmth at the same time.
Their air pockets trap air and create a barrier against the outside temperature, with the fiber allowing unnecessary heat to dissipate. This air movement lets the fiber maintain an ideal body temperature regardless of outside environmental impact. So, pair them with closed footwear, like running sneakers, canvas kicks, or hiking boots.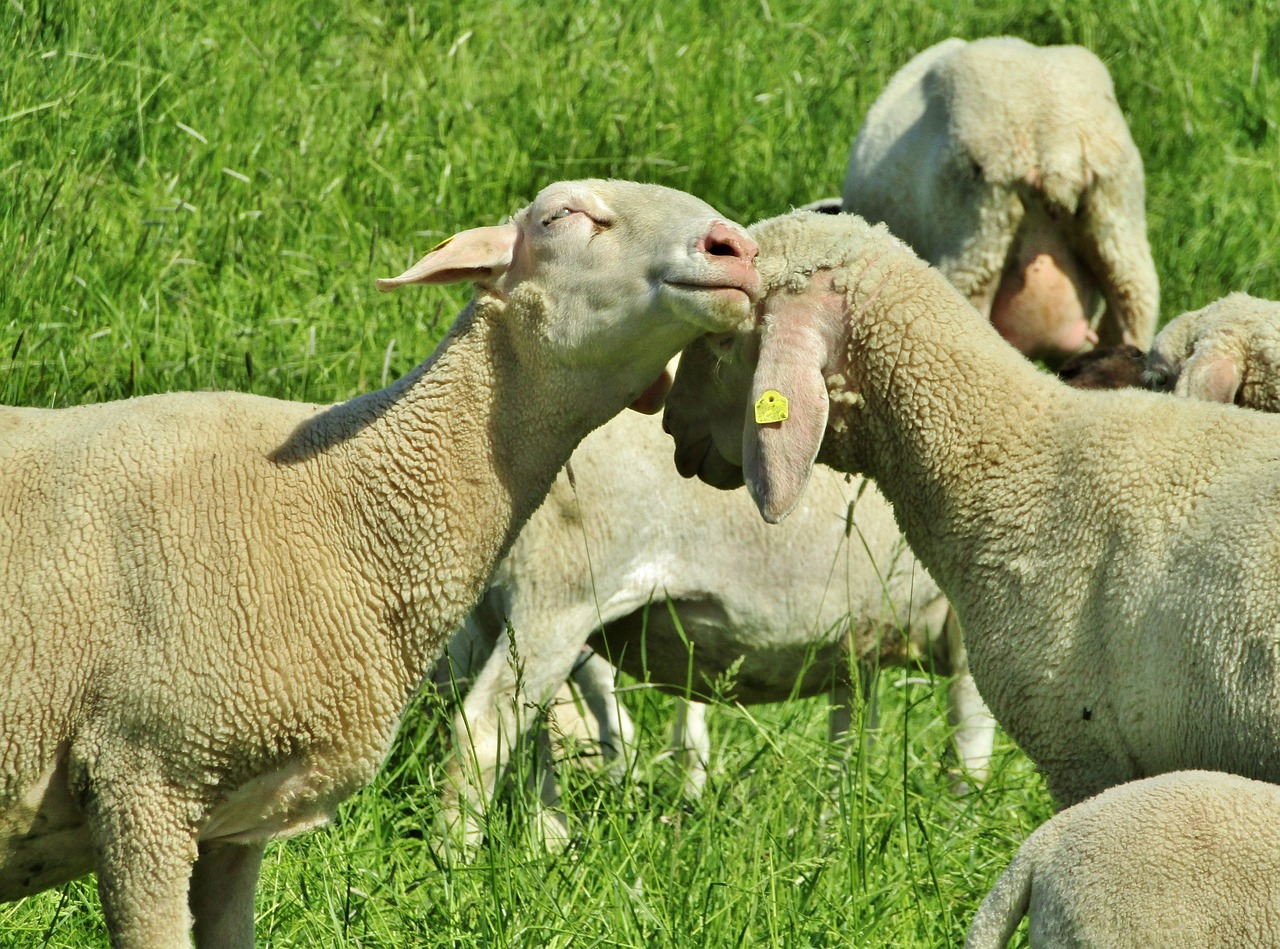 2. Moisture-Absorbing and Antibacterial 
The core of every wool fiber in a pair of Merino wool hunting socks can absorb moisture to 30% of its weight without feeling wet, thus creating a dry air pocket around the feet. Dissimilar to cotton, which hangs onto moisture and becomes gross, merino wool moves it actively, allowing it to evaporate.  
Merino wool's natural fibers move moisture and release heat to maintain a comfortable temperature, so your feet stay dryer and cooler when you wear Merino wool hunting socks in summer. Also, the highly porous fibers of this fabric make it quick-drying, which means you can drip-dry your Merino wool hunting socks and instantly wear them all over again. 
 
Besides that, merino wool hunting socks are antimicrobial and deter bacteria that create foul odors. Their moisture-wicking ability and breathability also help to prevent odor and microorganism buildup that can lead to skin irritation and infections.  
So, you can wear the same pair of socks for several days before washing them. The socks have a natural protective external cover that stops stains from getting absorbed. So you can maintain them easily.
3. Stay Comfortable Through Thick and Thin
Merino wool hunting socks are 6x more durable than cotton, with the fabric fiber being easily bendable more than 20 000 times. Though lightweight, the fabric can endure temperatures up to -10°C during winter mornings or at night while keeping the users cool on hot and humid days when temperatures may go up to 30°C.
Besides being comfortable in all conditions, winter or summer, the socks also feature high UV resistance, thus protecting the users from sunburn.
Merino wool hunting socks are made from a high-density knitting technique which, when combined with the fiber's moisture-wicking properties, reduces friction that helps the feet stay blister-free. The socks also work great when your foot is completely submerged.
The perfect blend of performance-knit and moisture-absorbing quality ensures your Merino wool hunting socks hang tough even when your footwear gets sloppy in knee-deep water.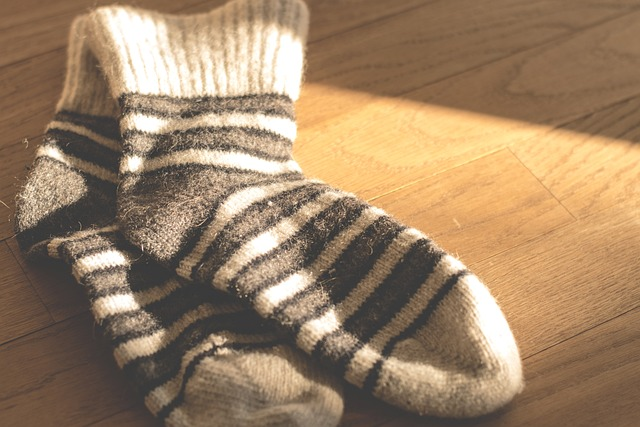 4. Soft, Gentle, and Wrinkle Resistant
Merino wool hunting socks are incredibly comfortable and soft. Ideally, woolen socks offer several benefits over the other materials, but the Merino wool socks take these benefits a notch higher. Since merino wool fibers are less thin and coarse than regular wool, they are extraordinarily soft.
Ideally, wearing regular woolen socks may require you to wear something else underneath to protect the feet from the garment. But you can wear Merino wool socks directly without feeling any discomfort.
Further, when you look at the tiny merino wool fibers under a microscope, they look like a tight-coiled spring. Its crimped or coiled structure gets back to shape when pulled on. And with this elasticity level, merino wool hunting socks can stretch widely without forming wrinkles or causing discomfort.
5. Leg Health Benefits and Anti-Statics
Specifically designed merino wool hunting compression socks are comfortable, soft, lightweight, durable, blister-preventing, odor and sweat-free. They also offer several leg health advantages that are common during hunting expeditions.
From post-hiking recovery and swelling to varicose veins, along with different types of pains and aches, merino wool compression socks for hunting prevent swelling and improve blood flow, thus giving you ultimate comfort from hunting exhaustion.
Perfect for heavy, restless, tired, and aching legs, these socks help to avoid occupational leg health risks in travelers and hunting enthusiasts.
Further, static electricity may build up on clothes in low-humidity regions when fabrics rub against each other. This is more common when hunting outdoors, but Merino wool hunting socks are a savior here. With anti-static properties due to the potential to absorb water vapor and their natural neutral charge, merino wool hunting socks eliminate static charge buildup.
Also, its hydrophilic properties fight off bacteria, and the anti-static properties, along with lanolin, protect from stains, grime, and dust.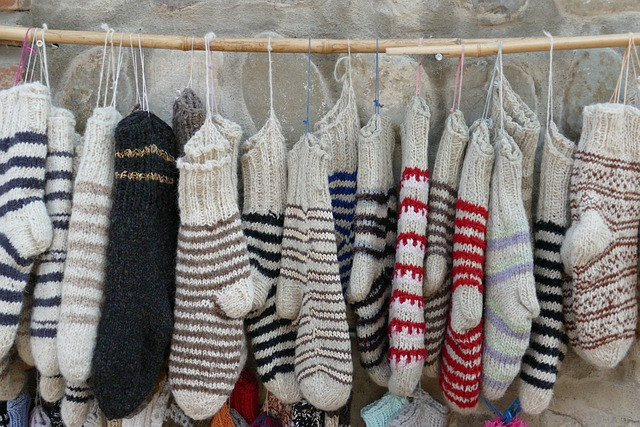 The Bottom Line 
So there you are! Merino wool hunting socks are undoubtedly the best choice due to their quality and exclusiveness. Their odor-resisting and sweat-absorbing potentials make them the perfect wear for all kinds of physical activities and outdoor adventures.
Remember, the right pair will always make your hunting expeditions more comfortable. So, consider your footwear, leg size, cushioning, and, most importantly, the weather conditions in your hunting location.