One challenge that most campers face is storage. When you want to go camping, you realize you need more items and equipment than your typical carriage capacity. Or sometimes you realize that something crucial was left, either because of forgetfulness or because you could not carry anything extra.
The storage problems do not cease once you set off, as many problems occur when you are at the campsite. These could be missing items or even sustaining some damage to your valuables.
With this in mind, you must deal with storage problems before setting off to enjoy your outdoor activities. As you plan your camp, think of a lasting solution to your storage problems and make your subsequent camps a wow experience. You can solve the storage problem by using special storage boxes to keep your items in one place.
What are the benefits of using these storage boxes?
1. Boosts The Security Of Your Items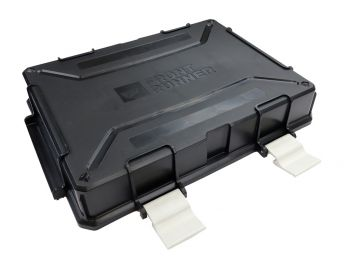 Going camping makes you want to be carefree and enjoy what nature affords. If there is one that you don't want to worry about and which can be extremely costly to you were it to happen, it is anything that insecure your items. You will need to carry valuable items like a camera to capture every moment, binoculars to enjoy sighting further objects, and even electronic devices like tablets, computers, etc., to keep tabs on the essential things.
All these valuables plus every piece of equipment and tool can mean a lot to you and will be helpful if safely kept. You should address all these fears about the safety of your equipment by acquiring robust camping storage boxes designed to hold all your valuables in one piece. These boxes will keep your items safe from intruders when you safely lock them and from unpleasant weather like rain or drizzle because they are waterproof.
2. Enhances Neatness and Orderliness
Nothing is essential as neatness when packing your luggage for outdoor activity. With limited space and burning suggestions to include this and that, order and neatness will be paramount to help you with what you have and are yet to pack. You don't want to drop everything into an enclosed carrier bag and end up confusing what is in and what is not, especially when it is all bundled up.
A camping storage box helps you be neat and orderly with your carriage. Packaging is easier, and everything is well placed in their compartment. With such an order, you have everything in its palace, and you don't have to spend hours rummaging through your belongings to find necessary items. You only remove what you need, which you do easily, leaving everything else neatly tucked in its place.
3. Help Maximise Space For Luggage & In Your Car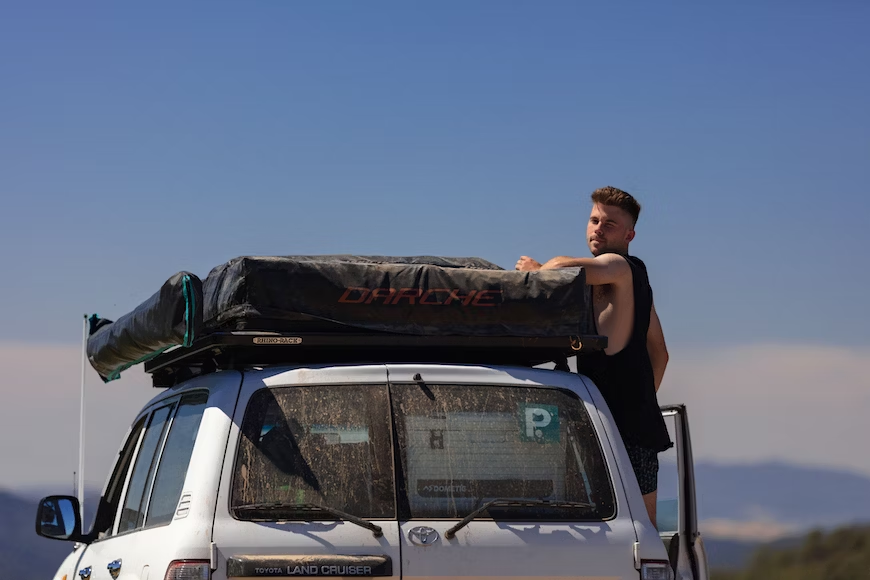 If there is a course everyone should register for, especially when one is about to prepare for an engaging outdoor activity like camping, it is backpacking skills. For some reason, we always run out of space with a few things crucial to our venture not packed. With a storage box, you will have extra space for that one thing you need in the camp.
The space incentives are even much in your car. Packaging most of your luggage in the camping storage box will free the car to accommodate more people and ensure they are comfortable with a cushy leg room without squeezing one's legs between the luggage. If your car has a roof rack, you only need to fasten the storage box on the roof and have a smooth ride to your campsite.
4. Helps To Keep Your Campsite Neat And Safe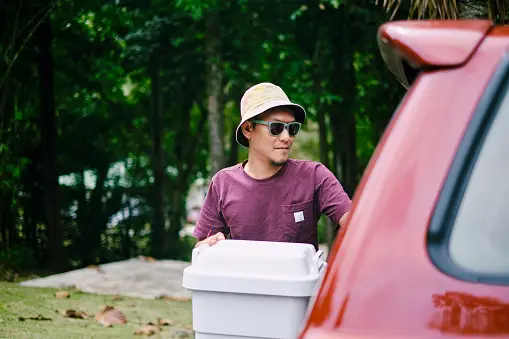 Equipping yourself with a camping storage box helps to have everything in one place, enhancing the neatness and safety of your campsite. Having a neat campsite comes with lots of benefits. The first and most important is simply the satisfaction of leaving the environment in the same condition or better than you found. Such good feelings are good for your mental health and personal satisfaction.
A neat campsite also enhances the safety of the campers and their equipment. When you have everything scattered hither thither, wild animals like the Bear and Hyenas may be attracted to your site, and you know these animals are not vegans.
5. Helps Keep Bugs Off
Anywhere there is human activity, bugs are attracted. These bugs cannot only be a nuisance to you, but worst all, they could be destructive to your valuables. As small as some can be, they are especially dangerous because they come in their numbers and are not loud enough to call for attention immediately. Their presence is usually discovered when they have caused irreversible damage.
And the danger with them is that once they discover something of interest, they will send signals and come in overwhelming proportions.
Having a storage box is a game-changer. As long as it is carefully locked, there is no need to worry about intrusions by bugs and otherwise. If your little guests come around unannounced, they will not find anything they can easily destroy and may continue their nocturnal activities to God knows where. Therefore, having a camping storage box will help keep bugs off your valuables.
Conclusion
You will always need a lot of space when packing your camping equipment and luggage. A special camping storage box will maximize your storage space and ensure you have everything you need for the camp.
Storage boxes also bolster the security of your valuables by protecting them against bad weather and potential intruders. By securing one for your next camp, you may have a different experience altogether.