Youthful skin is a holy grail for many middle-aged and elderly people where face mask comes into play. The craze for skin rejuvenation has seen thousands of beauty enthusiasts splurge on expensive supplements.
Unfortunately, many of these products don't exactly live up to their claims. Others are formulated for specific skin types, which makes them unideal for all users. Then there are those laced with toxic ingredients which may trigger a host of dermatological problems.
But unknown to many people, cosmetic products don't have to cost an arm and a leg. You can still achieve youthful skin using affordable interventions like face masks.
This article looks at the top five benefits of applying a face mask.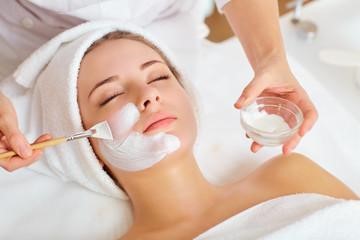 Face Masks Encourage Glowing Skin
This is unarguably the most significant reason many people apply face masks.
The right face mask can help you achieve the youthful skin you've always been longing for. That's mainly due to their ability to stimulate blood circulation around the area of the skin where they're applied.
The process of applying a face mask, allowing it to dry and harden on your skin, and then peeling it off causes a temporary dilation of blood vessels. This, in turn, ramps up blood flow.
Increased blood circulation boosts the transportation of oxygen and essential nutrients across the body. And nourishing the skin is a proactive way of keeping it radiant.
Note that face masks aren't made equal. These products vary considerably in their skin rejuvenating benefits. The conventional wisdom is to purchase tried and tested face masks like Masque Vivant. Most importantly, check the ingredients to ensure they contain compounds that promote skin radiance, such as mint.
Face Masks Refine Skin Pores
Blocked skin pores can trigger numerous dermatological problems. The most common one is acne breakouts.
First, clogged skin pores make it difficult for the body to effectively expel excess sebum – the waxy substance that coats the skin surface. This can lead to dry and flaky skin.
Blocked skin pores also inhibit the body's ability to excrete other metabolic waste products. If allowed to accumulate under the skin long enough, these toxins may cause inflammatory diseases like acne.
Besides, clogged pores can accelerate bacterial growth under the skin's surface. These bacteria can only worsen your already compromised skin health.
Face masks, particularly clay ones, have proven remarkably effective at unclogging skin pores.
Bentonite or kaolin clay cleanses skin pores by absorbing excess oils and dislodging dirt. Face masks formulated from these compounds may also cleanse the skin of dead cells that may otherwise accumulate and cause disease.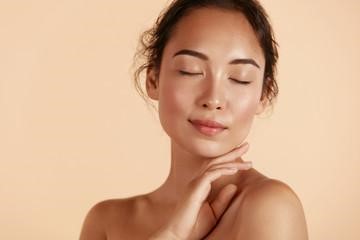 Face Masks Promote Hydration
There are numerous ways to increase hydration. You're probably already familiar with the recommended daily intake of fluids, which stands at 2.7 liters for women and 3.7 liters for men.
However, staying hydrated doesn't necessarily require the oral administration of fluids. You can also supplement with face masks.
Face masks provide near-instant rehydrating effects. That's due to their ability to penetrate skin pores and deposit moisture underneath the epidermis.
The moisture from face masks further enhances skin elasticity. Increased elasticity gives your skin a youthful and refreshed appearance. It also makes it easier to apply proper makeup.
So, integrating face masks into your skincare routine is one of the most essential wellness decisions you'll ever make.
It's important to remember that the skin gets dehydrated more during warmer seasons. Therefore, always make sufficient provisions for face masks whenever summer begins to roll in.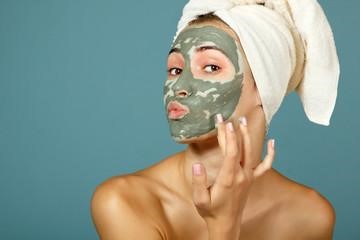 Face Masks Aid Deep Cleansing
If you're a beauty enthusiast, you probably already appreciate the significance of undertaking deep skin cleansing once in a while.
Deep cleansing helps to remove excess oils and dirt trapped underneath the skin's surface. As already indicated, this might prevent various skin conditions like acne.
Deep cleansing is also helpful in removing stubborn makeup. Plus, it can help clear other impurities from the skin, such as bacterial and fungal agents.
Face masks are one way to take the hassles from deep cleaning. A suitable face mask can help remove the oil, dirt, and impurities underneath the skin's surface.
So, even if not for its revitalizing benefits, applying a face mask can rid your skin of potentially harmful pathogens.
Just remember to pick the right product. An excellent place to start is by choosing face masks made from astringent ingredients, such as honey and cinnamon.
Face Masks Firm Up the Skin
Loose skin is one of the tell-tale signs of aging. It's also associated with high risks of irritation and infections, such as eczema and dermatitis.
Therefore, it's understandable why products that firm up the skin – such as face masks – are highly prized.
We've already pointed out that face masks can revitalize skin by improving elasticity. These products are also famous for their ability to firm up the skin by enhancing collagen production and inhibiting the damage caused by free radicals.
Firmer skin makes you look younger. It also minimizes the risks of developing common skin problems like irritation and inflammation.
Besides firming up your skin, face masks may also diminish hyper-pigmentation – a condition whereby some areas of the skin appear darker than others.
Final Word
There are many benefits of face masks besides improving skin radiance. As a parting shot, remember to purchase a product formulated with ingredients that have been dermatologically certified as safe for all skin types.