THC Gummies are quickly becoming a popular alternative for those just getting into the world of cannabis consumption. In recent years, easily recognizable and conveniently portioned gummies have become an attractive choice to individuals looking for a low-impact introduction to consuming cannabis products. The discreet, edible format makes these gummies an accessible option for beginners looking to control their dosage in a flavorless and fuss-free way. Many first-time consumers prefer this particular delivery method because it allows them to limit their intake and gauge the effects they receive while being less intimidating than other methods, such as smoking cannabis. With an evolving selection of flavors, colors, and dosages, THC gummies offer new users an enjoyable experience on their journey toward more serious cannabis use if they so choose.
7 Tips For Beginners To Use THC Gummies
1. Start Low And Go Slow
If you are new to the world of these gummies, it is essential to start small. Try consuming smaller amounts of THC in your gummy and start with a lower dosage to ensure your body can handle it. It is also important to remember 'start low and go slow.'
This means gradually building up the level of consumption until you find what works best for you. Never start immediately at higher levels, as this can adversely affect the body. So if you're a beginner, start small and work your way up – start low, and go slow!
2. Read The Label Thoroughly
Starting to experiment with THC gummies can be an exciting process, but reading the label thoroughly before making any purchase is essential. The label will not only contain information about the dosage of the product, but it will also tell you how long before you should expect to feel its effects.
The label can also provide you with other vital details such as ingredients, warnings, manufacturing, and expiration dates. Consumption of these gummies is a personal choice, so you must read the label carefully and consider all this information when deciding which gummies suit you.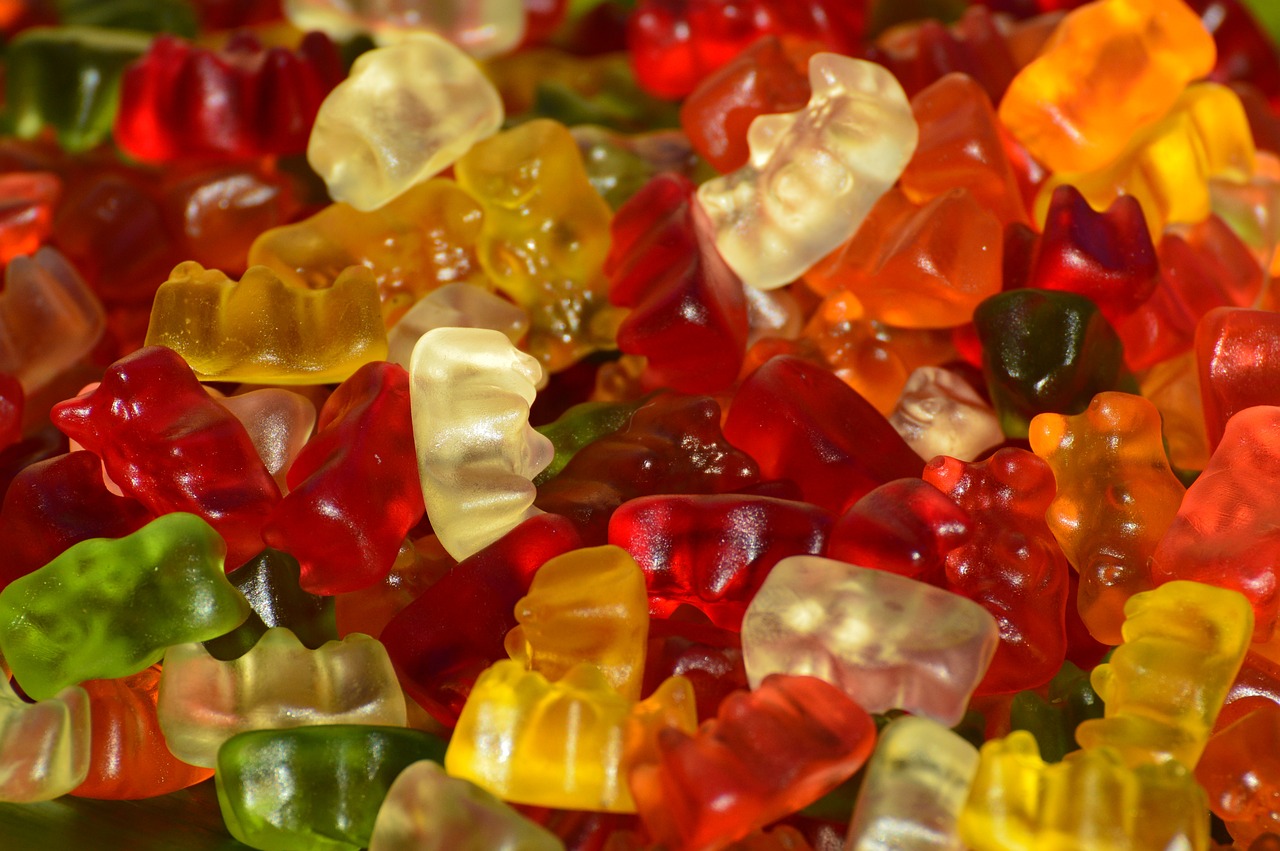 3. Don't Mix With Alcohol
For those unfamiliar with cannabis, THC gummies may seem like an easy and harmless way to enter the world of marijuana. However, when consuming these gummies, it is crucial not to mix them with alcohol. Alcohol's effects are increased with the addition of cannabis, putting even beginner users at risk of a dangerous experience.
In addition to potentially leading to intense adverse reactions and unpleasurable highs, mixing alcohol and THC gummies can make it difficult to moderate dosage and increase the chance of overdosing. Those unfamiliar with these gummies should not mix them with alcohol for safety and better control over their experience.
4. Have A Snack Handy
For the first-time THC gummy user, it is vital to have a snack handy. Many find that the effects of edibles are much more present than traditional inhalation methods, so having something on hand will ensure you don't experience discomfort or overindulgence.
When using edibles, it can take up to two hours for the effects to set in, and therefore it is always beneficial to have something available as a precautionary measure if needed. Remember, everyone's body reacts differently, so having food nearby helps maintain control of your individual experience.
5. Store Properly
Beginners should be aware of proper storage techniques when it comes to THC gummies. Storing these gummies in light and heat can cause them to degrade rapidly and lose their potency. Store them in an air-tight bag or container, kept cool and out of direct sunlight for best results.
Different flavors and varieties will provide varying results if not stored correctly, so it's crucial for beginners to always store THC gummies the right way. This strategy helps keep the product fresh and will likely ensure a more enjoyable experience.
6. Know Your State Laws
THC gummies can offer several enjoyable and promising benefits, but all prospective users should know their state laws to ensure compliance in the eyes of the law. Different states have widely varying regulations regarding THC products, so it is essential to know the local rules before ingesting them in any form.
Even if legality isn't an issue, one's dosage should always be made with legal considerations. Thankfully, plenty of resources are available to help know what forms of cannabis use are acceptable in different locations throughout the United States.
7. Use Responsibly
With THC gummies becoming more popular in the cannabis industry, beginners must use them responsibly. Taking small doses and slowly building up your dosage can help ensure you do not experience any unexpected side effects as you use THC gummies.
Beginners should always use Cannabis products like CBD gummies and THC gummies cautiously, as taking too much could make one uncomfortable. Additionally, users should be aware of their surroundings and, most importantly, stay hydrated while using these products. If used responsibly, marijuana edibles can be a great way to provide relief and enjoyment.
The Recommended Dosage Of THC Gummies For Beginners
If you are just getting started with THC gummies, it is crucial to understand the recommended dosage. Generally speaking, when eating THC gummies for the first time, it is best to start slow and increase your dose as needed.
Beginners are typically advised to start with a low dose of 5 mg of THC per gummy and proceed accordingly after about two hours. It is also advised to try one gummy at a time to track how your body responds. Above all, pay close attention to how each dose may impact you individually, as everyone will react differently.
Wrapping Up
Using THC gummies is a great way for beginners to experience the effects of cannabis. As with all new things, users should be sure to start slow and low in dosage as they become more familiar with how their bodies respond to cannabis. As they gain more experience, they can adjust their dosage or try different products to find the best fit. Ultimately, users must keep track of the best practices for consuming cannabis edibles safely and responsibly.