The battle between tradition and innovation rages in the dynamic business communication world. On one side stands the tried-and-true Traditional PBX, a stalwart of the industry for decades; on the other, the agile and transformative RingCentral cloud PBX, representing the power of the cloud. It's a clash of titans, with PBX systems as the arena for a showdown that will redefine the way we communicate.
In this captivating face-off, we explore the advantages of embracing the cloud with RingCentral. Gone are the days of clunky hardware and limitations—RingCentral's cloud-based PBX introduces a new era of efficiency, flexibility, and scalability. Say goodbye to expensive maintenance and complicated installations, and say hello to seamless communication across channels and devices.
Embracing the Cloud: A Game-Changer in Pricing
Traditional PBX systems often present a significant financial burden for businesses when it comes to costs. The initial hardware, installation, and maintenance investment can quickly add up, especially for larger organizations. On the other hand, RingCentral's pricing is cost-effective. With no need for on-premise hardware, businesses can say goodbye to costly installations and hardware updates. RingCentral pricing is transparent and flexible, allowing companies to choose plans that suit their needs and scale as their business grows. Moreover, cloud-based systems eliminate maintenance costs and simplify billing, providing a hassle-free communication solution that maximizes cost efficiency.
Transforming Customer Experience: The Power of RingCentral Contact Centre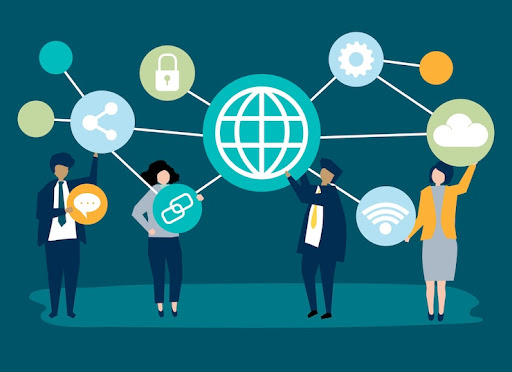 In a customer-centric world, delivering exceptional service is paramount. RingCentral's Contact Centre solutions emerge as a game-changer, redefining how businesses interact with customers. Traditional PBX systems may need help managing high call volumes, leading to frustrated customers and missed opportunities. With RingCentral Contact Centre, companies can seamlessly handle incoming calls, route callers to the appropriate agents, and provide personalized service.
The RingCentral VoIP phone system enables businesses to enhance agent-customer interaction by offering analytical tools, simple dashboards, and omnichannel customer routing.
Knowledge is Power: Unleashing the Potential of RingCentral Knowledge Base
In the quest for efficiency and productivity, knowledge is a vital asset. RingCentral Knowledge Base is a robust tool that empowers businesses to centralize and organize valuable information. Traditional PBX systems frequently need help to efficiently store and retrieve data, which causes communication bottlenecks and laborious searches for solutions.
Businesses may build an easily searchable database of knowledge, frequently asked questions, and resources with RingCentral Knowledge Base. This flexible platform for knowledge exchange speeds up operations lowers response times, and maintains uniformity in customer interactions. Businesses can quickly adjust to changing needs and maintain an advantage in a competitive market because of the capacity to update and customize the knowledge base in real-time.
Scalability and Flexibility: The Cloud's Ultimate Advantage
Adaptability is essential for success in today's fast-paced business environment. Traditional PBX systems may need help to keep up with a growing company's demands, frequently necessitating expensive updates and expansions. Businesses can easily add or remove users and features thanks to RingCentral's cloud-based PBX's unsurpassed scalability and flexibility. Cloud-based solutions quickly grow to suit changing needs, whether expanding to new sites or enabling remote workforces.
Additionally, for distant work, cloud-based communication tools provide unparalleled flexibility. Businesses want a communication platform, and that enables employees to stay connected from anywhere, on any device, given the development of telecommuting and distributed teams. In today's mobile and remote work environment, RingCentral's cloud PBX will let employees operate remotely without compromising communication or cooperation.
Conclusion
It is becoming more apparent that the cloud is the future of company communication as the conflict between RingCentral and traditional PBX rages on. The cloud-based PBX from RingCentral offers unrivaled cost effectiveness, and that is game-changing contact center capabilities, knowledge-sharing skills, and scalability and flexibility that enable organizations to succeed in the digital era.
With RingCentral pricing, RingCentral Contact Centre, and RingCentral Knowledge Base, the benefits of adopting the cloud are evident. It's time for organizations to embrace the future of communication and take advantage of the potential offered by cloud-based communication technologies. One thing is sure as the battle between innovation and tradition plays out. The cloud has triumphed, revolutionizing how we use PBX and influencing business communication for years.