Best Free Responsive jQuery Carousel Slider Plugins.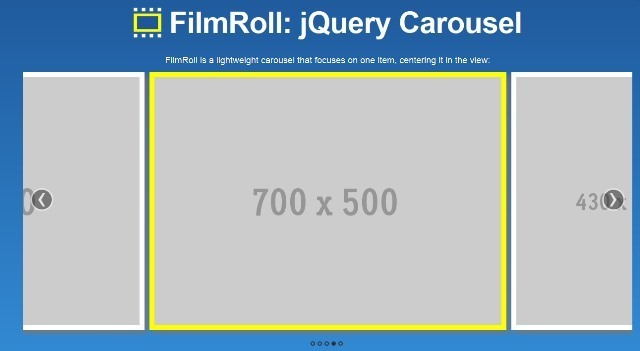 FilmRoll is a lightweight jQuery carousel that focuses on one item at a time, centering it in the view, regardless of the relative sizes of the carousel items. Features are Simple and easy to use, Responsive design, Supports full screen usage, Centers one item at a time in the view, Provides previous / next buttons and pagination automatically, Swipe movement if TouchSwipe is present and more.


Multi-item Slider or miSlider is an open-source jQuery slider plugin specifically designed for displaying multiple images or slides of content. Features are Responsive, Easy to use, Supports one or more slides on screen, Lightweight, Slides can be single images or complex HTML, Easily customizable, Only requires jQuery core and Supports More than 1 slider per page.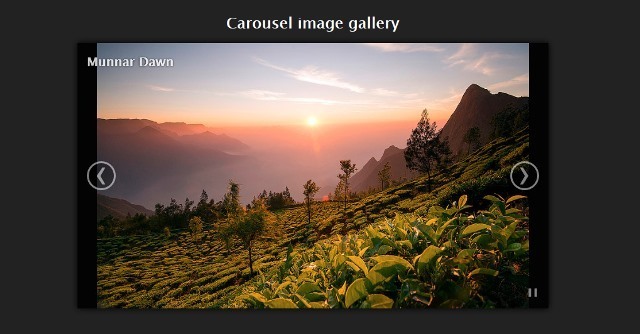 blueimp Gallery is a touch-enabled, responsive and customizable image & video gallery, carousel and lightbox, optimized for both mobile and desktop web browsers.
It features swipe, mouse and keyboard navigation, transition effects, slideshow functionality, fullscreen support and on-demand content loading and can be extended to display additional content types.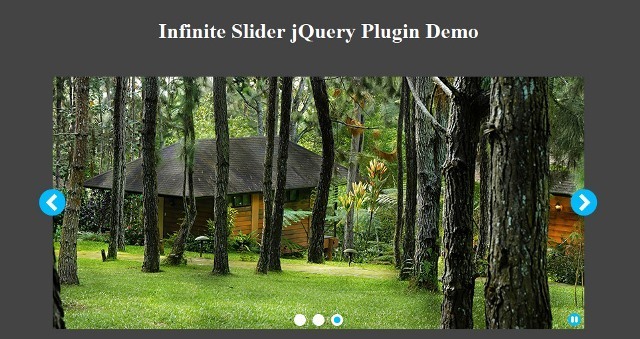 Infinite Slider is a lightweight jQuery plugin.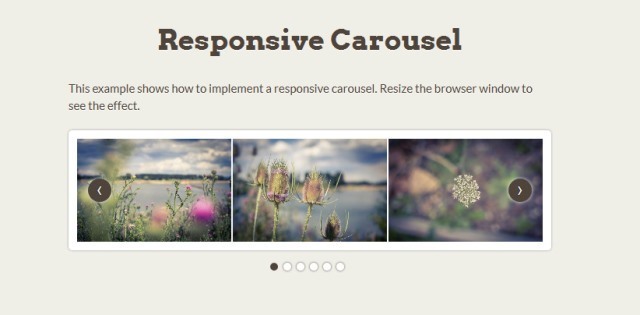 jCarousel is a jQuery plugin for controlling a list of items in horizontal or vertical order. It provides a full-featured and flexible toolset for navigating any HTML based content in a carousel-like fashion.


Oka Slider is a jQuery plugin for creating a fully responsive image carousel that comes with more than ten different slider types.


Touch enabled jQuery plugin that lets you create beautiful responsive carousel slider.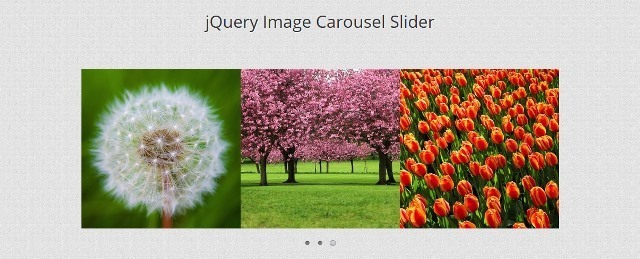 Amazing Carousel is an easy-to-use Windows & Mac app that enables you to create circular, responsive jQuery Carousel and jQuery Image Scroller. The carousel can also be published as WordPress Carousel Plugin, Joomla Carousel Module and Drupal Carousel Module.


A full width jQuery slider with pagination, tabs, and previous/next button navigation.


anoSlide is ultra lightweight responsive jQuery carousel plugin. It's suitable for implementing a carousel for both desktop and mobile viewports.