Best collection of free flat UI kits for web designers.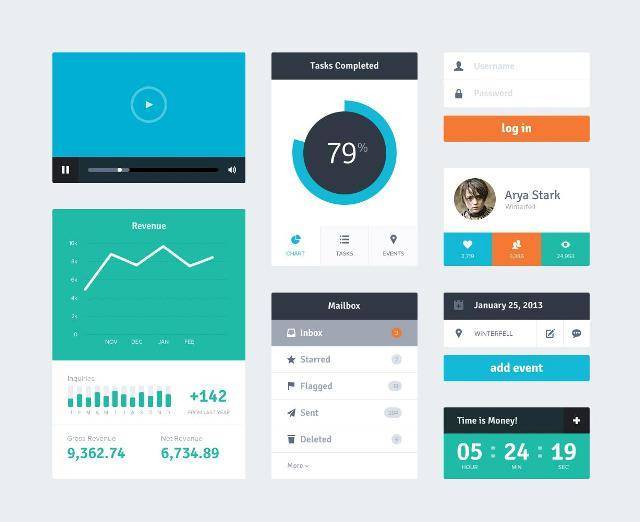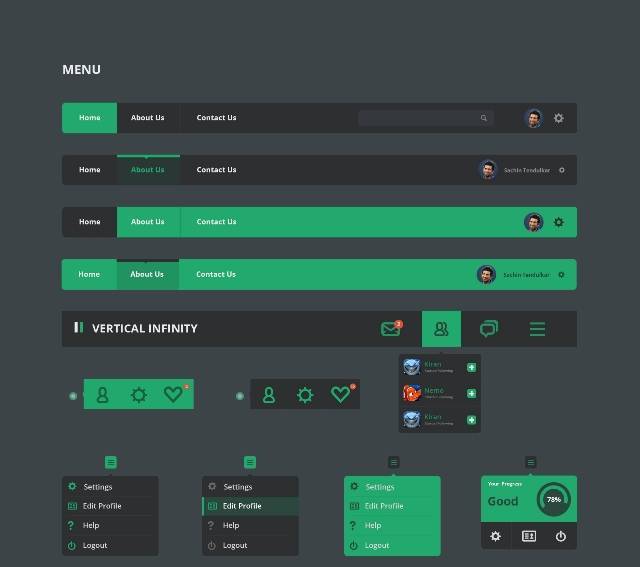 Free flat style UI kit contains different styles of Menus, Dropdown lists, Buttons, Form Elements, Social Buttons, Check boxes and radio buttons, Alert Boxes, Toggle, Navigation and Paginations, Tags, Progress Bars, Login forms, Contact Forms, Weather Widgets, Calendar Widgets, Media players and more.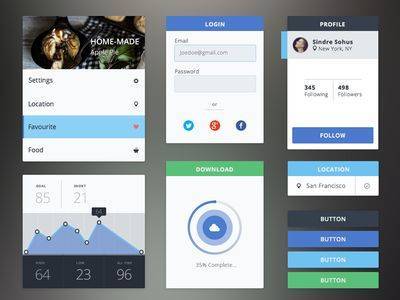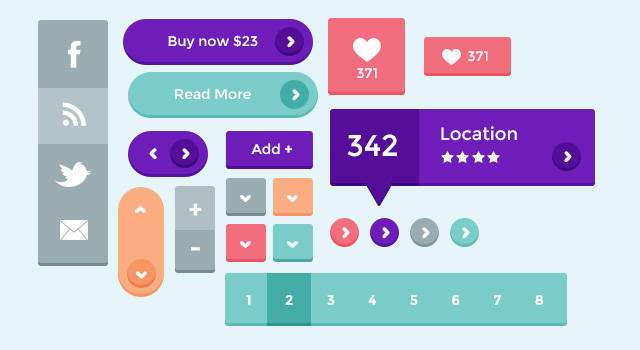 Free PSD: Flat UI Kit – These little gems come with a nice bright and flat color scheme and a nice little 3D beveled edge, just to let you know they are super hipster. Flat UI Kit – your daily free PSD sorted.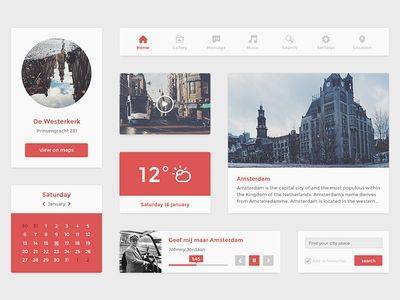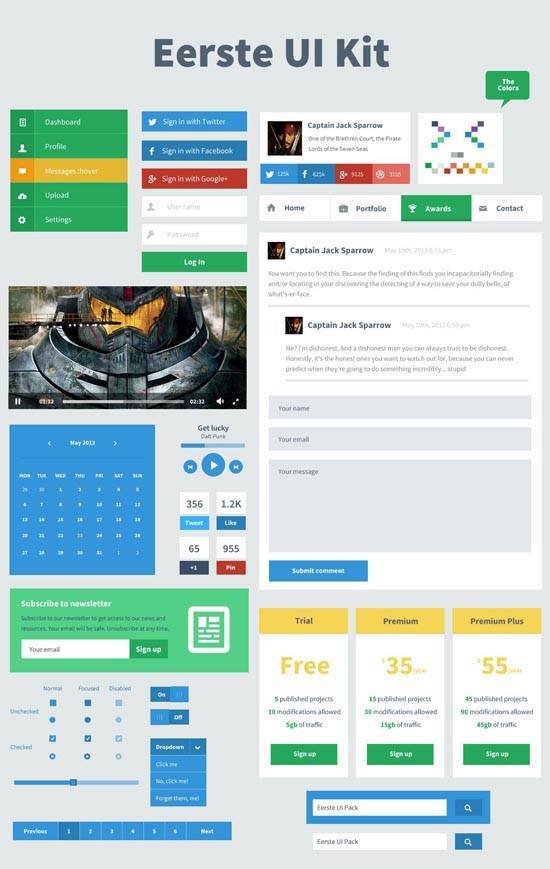 Eerste is a Flat User Interface Kit That Is Free To Download. The graphical elements of the UI kit are: vertical menu, sign in menu, social media profile, horizontal menu, comment form, pricing table, video player, calendar, newsletter subscribe, checkboxes, dropdown, scrollbar, pagination, search, share buttons and music player. There is even a color palette with various colors that can be used for flat designs.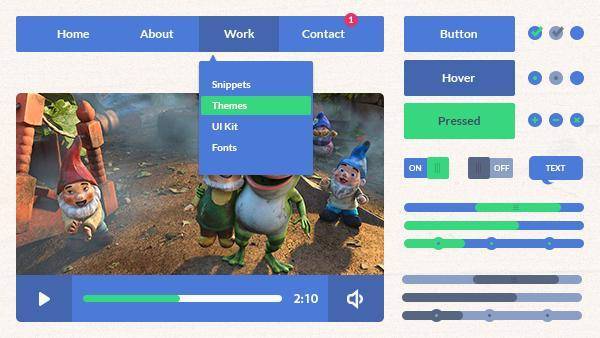 A complete flat UI kit – navigation drop-downs, a media player, buttons, form controls, sliders, toggles and more! This type of design is all the rage, and this is a great starting point for building something in this style.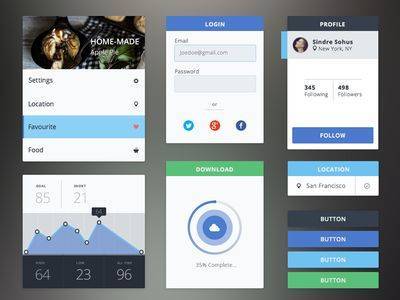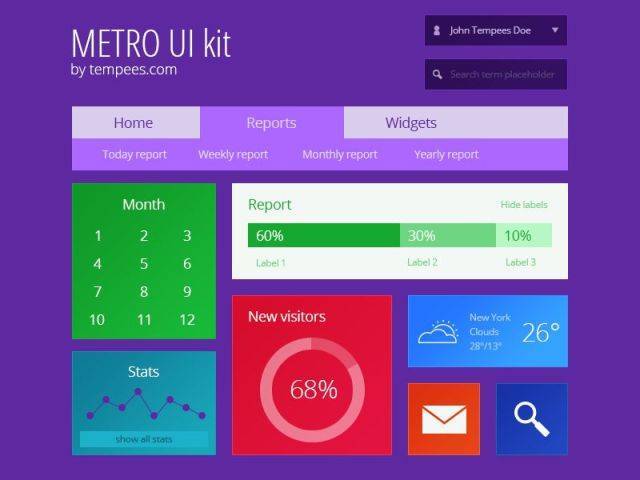 Metro UI kit for free download and any use. Collection of blocks: calendar, stats, chart, icons, menu, search and account. All designed in Metro style.