With technology advancing at a rapid pace, fraudsters have also upped their game and are using it to their advantage. Their ability to breach security systems and compromise sensitive information is becoming more advanced.
It's crucial for both individuals and businesses to prioritize cybersecurity measures to safeguard against these threats.
As per the data, it's true that fraud caused a staggering $8.8 billion loss for consumers in 2022, highlighting the importance of taking cybersecurity seriously. Cybercriminals are constantly evolving their tactics, making it crucial to stay informed and proactive to protect yourself from phishing scams, identity theft, and other online threats.
But don't fret; there are simple steps you can take to safeguard your personal information.
As cybercriminals continue to refine their tactics, the ramifications of falling victim to their fraudulent schemes can be severe. By following these five simple tips, individuals and small business owners can safeguard against online threats and maintain peace of mind in the digital age. Let's dive in!
Secure Your Passwords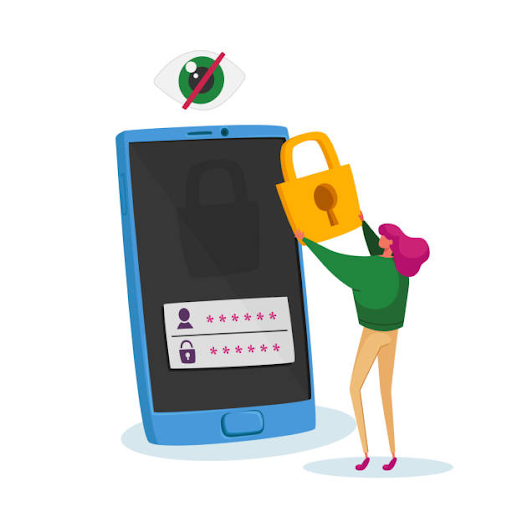 In today's digital world, protecting your personal information is crucial – don't let cybercrime catch you off guard! One practical measure you can take to strengthen your defenses against fraud is to improve your password security.
For increased security, make your passwords stronger. Don't make it easy for cybercriminals to guess your passwords! Level up your security with a trustworthy password manager today.
As we navigate the digital world, the need for extra security measures like ID authentication has become essential. Two-factor authentication is one such measure that adds a second layer of protection by verifying your identity through a unique code sent to your mobile device.
Lock down your data and surf the web with confidence!
Beware of Suspicious Emails and Phishing Attempts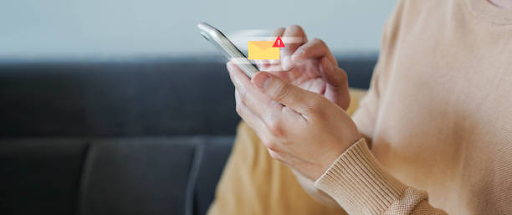 Don't let fraudsters get the better of you! Keep your guard up against suspicious emails and phishing attempts to protect your finances and personal information.
Exercise caution with unexpected emails asking for personal information or immediate action. Legitimate organizations rarely request sensitive details via email. Scrutinize sender email addresses for inconsistencies or misspellings.
Exercise caution when encountering suspicious links or unknown sources, refraining from clicking or downloading attachments to mitigate the risk of falling victim to phishing attempts. Stay cautious online to prevent fraud and protect personal and financial security. Prioritize online safety.
Keep your guard up and trust your instincts when it comes to online communication.
Regularly Monitor Financial Accounts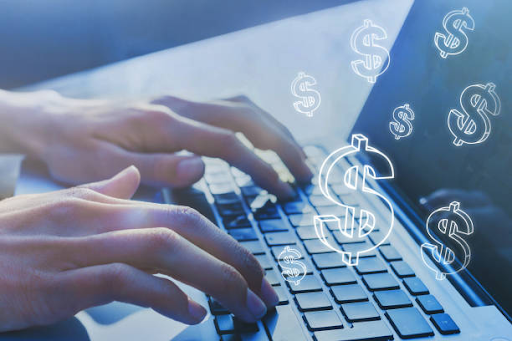 Take control of your financial well-being, and don't leave it up to chance. Stay proactive and vigilant by regularly monitoring your financial accounts, effectively thwarting potential fraud.
Regularly reviewing your bank statements, credit card bills, and online payment platforms, you can quickly detect any unauthorized transactions or suspicious activities. Promptly report any discrepancies to your financial institution.
By incorporating ID authentication and maintaining diligent oversight, you become the guardian of your financial accounts. This empowers you to swiftly detect and thwart fraudulent activities, preserving the integrity of your hard-earned wealth.
Maintaining a habit of regularly monitoring your financial accounts and utilizing ID authentication empowers you to take control of your financial security. Safeguarding your finances is a proactive step towards a secure future.
Update Software and Operating Systems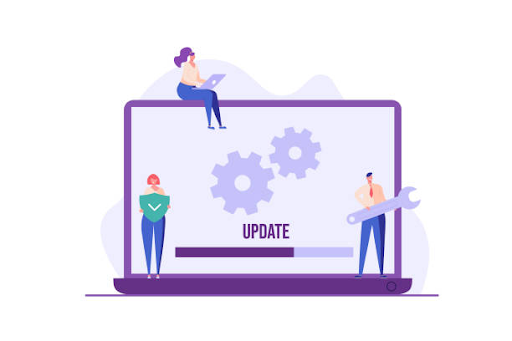 Stay ahead of potential fraud with the latest security patches and enhancements. Updating your devices and software regularly helps to eliminate vulnerabilities that cybercriminals can exploit, thereby enhancing your security.
Software updates not only improve performance but also ensure that your systems are fortified against evolving cyber threats.
Wouldn't you like to protect yourself from becoming a victim of fraud? You can prevent fraud by keeping your software up-to-date and verifying your IDs regularly. By staying proactive, you can protect yourself against potential security threats.
Lock down your online world and unlock peace of mind. Take charge of your digital security!
Use Secure and Trusted Online Platforms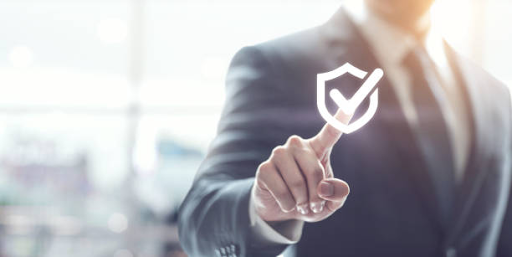 Shield yourself from fraud by selecting trusted online platforms that prioritize your safety. Stay ahead of digital threats by choosing platforms with ID authentication and multi-factor authentication.
These platforms employ strict security protocols, including encryption and secure payment gateways. Reputable platforms also offer robust customer support and dispute resolution systems.
With secure and trustworthy platforms, you can ditch the worry and focus on enjoying online activities without the fear of fraud ruining the fun! Your personal information will be safeguarded, and transactions will be conducted in a secure environment.
Prioritize your security by selecting platforms that prioritize your safety and implement stringent security measures.
Conclusion
In our ever-evolving digital landscape, safeguarding ourselves against fraud is paramount. This fraud prevention checklist empowers you to take proactive measures and mitigate the risk of becoming a victim of scams.
Opting for reliable and secure online platforms can significantly improve your online safety and prevent sensitive personal information from being compromised.
Embracing such preventive measures can help you safeguard your digital well-being, and you enjoy a safer and more secure online experience. Stay informed, stay alert, and take control of your online security to outsmart fraudsters.