Greece is a feast of culture, cuisine, and cruising experiences that will live up to the stunning images of travel brochures, with hundreds of islands, each with its flavour. Seeing the Greek Islands by luxury charter yacht allows you to hop between the islands and sample a variety of their fantastic diversity.
There are so many reasons to take a luxury charter yacht to the islands, from rustic villages to unadorned white houses with bright blue trim and roofs clinging to sheer cliffs and islands covered in olive groves and ancient ruins, from upscale resorts serving the best food and wine to traditional tavernas where the Ouzo and Retsina flow; from Corfu in the northern Ionian to Santorini in the southern Cyclades and Symi in the western Dodecanese, there are numerous reasons to visit the islands by luxury charter yacht.
In this post, we will look at 6 reasons why catamaran charters are so popular in Greece.
1. Islands to Explore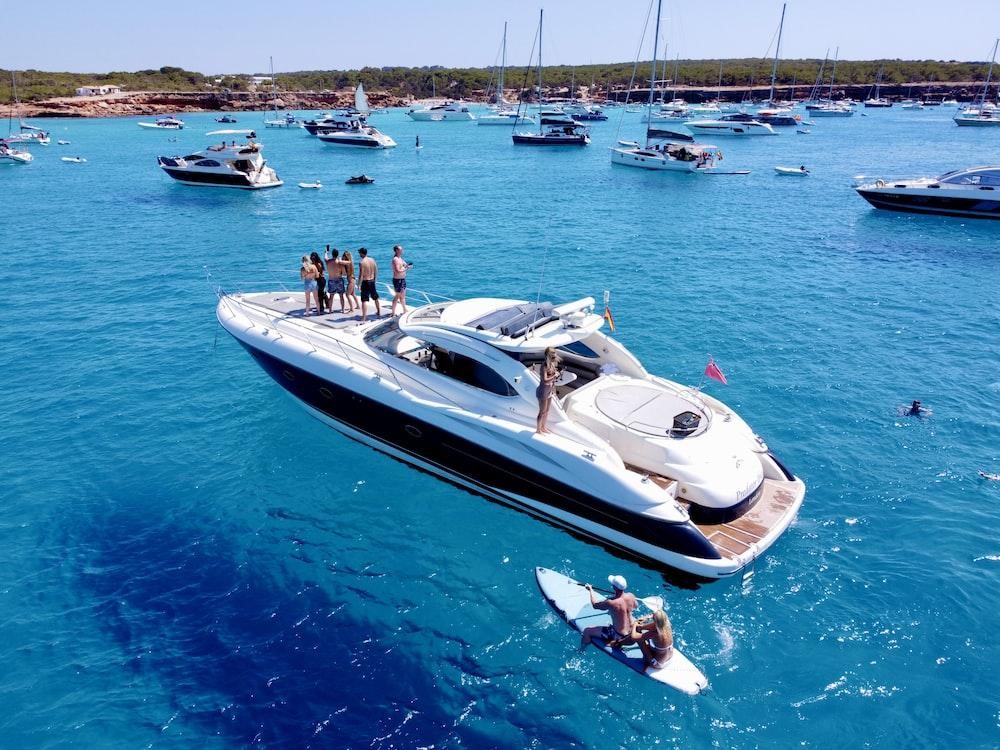 Greece has over 6,000 islands, each with its distinct personality and charm. You can access these islands by contacting a quality, reliable, and professional catamaran charter in Greece, such as My Greek Charter. After years of sailing experience and exploring the most remote yachting destinations, Daniel and Martina Asmus founded My Greek Charter. They worked as a professional crew for over six years, completing over 100 charter weeks and gaining extensive knowledge of the Pacific, Mediterranean, and Caribbean Seas.
Over the years, they have developed personal relationships with crew on various size vessels in the Caribbean and the Mediterranean. This gives them unique insight into chartering itineraries for the best secret anchorages, local bars, snorkelling gems, beaches, and beautiful sunsets. It also allows them to match you with your ideal crew and yacht.
The islands in Greek include:
Santorini is a famous and iconic Greek island known for its breathtaking sunsets, white-washed buildings, and unique volcanic landscapes.
Another popular destination is Mykonos, known for its vibrant nightlife, beautiful beaches, and luxury resorts.
The largest of the islands, Crete, has a fascinating past, a vibrant culture, stunning beaches, and a mountainous landscape.
Another popular island is Rhodes, which has a medieval old town, beautiful beaches, and a rich history dating back to ancient times.
With its beautiful beaches, crystal-clear waters, and stunning sea caves, the island of Zakynthos is an excellent choice for those seeking a quieter and more relaxed escape.
Corfu, known for its lush green landscapes, beautiful beaches, and Venetian-style architecture, is another popular destination.
2. The Food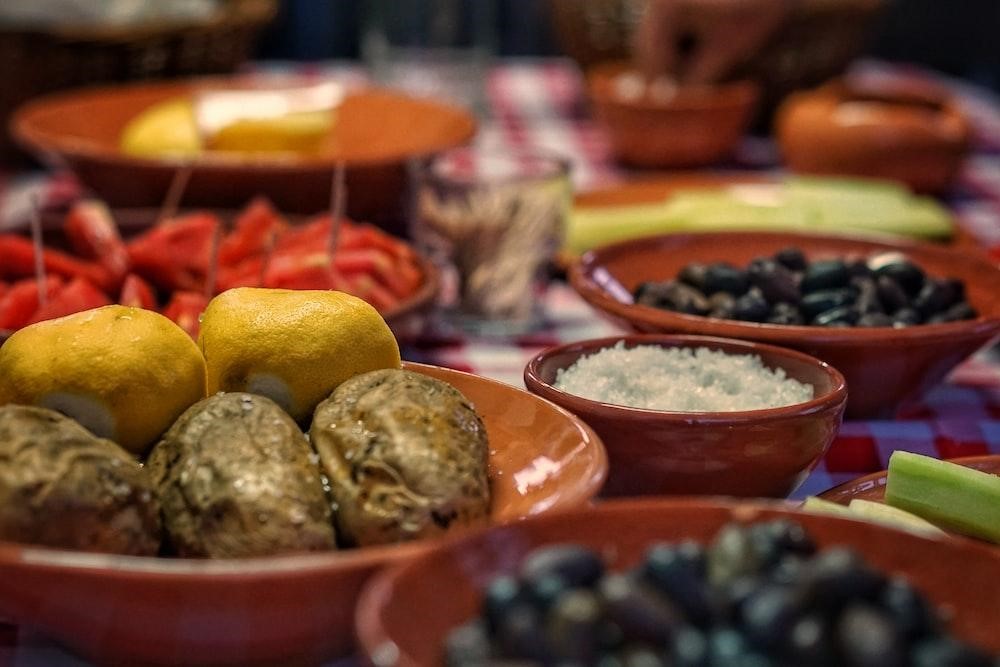 The bounty in the Greek Islands allows you to eat something different every day for years. As your luxury charter yacht takes you on an island-hopping adventure, you'll notice that each island's local cheese is distinct, as are its wild greens and honey. Of course, the freshest seafood is available everywhere. Many islands combine the Italian heritage of pasta with Greek influences, such as rich sauces with mussels steamed in ouzo. The spiced sweets and pastries on others bear witness to the Ottoman legacy.
Greeks are foodies who are extremely proud of their culinary heritage. Food preparation, followed by celebration, is a social experience for family, friends, and visitors. There are thousands of recipes, regional variations, and family recipes passed down through the generations, all based on fresh, locally sourced ingredients, plenty of seasoning, and olive oil, ranging from fresh seafood to expertly barbequed meats, various salads and vegetable options, soups, appetizers known as meze, special occasion delicacies, and desserts.
3. History and Mythology
Greece has a rich cultural heritage that dates back to ancient times and is steeped in history and mythology. The nation is home to some of the most significant historical and archaeological monuments in the entire globe, such as the Acropolis in Athens, the ancient city of Olympia, and the Palace of Knossos remains in Crete.
Greek mythology, with its pantheon of gods and goddesses that has captivated people's imaginations for thousands of years, is also an essential part of the country's cultural heritage. Greek myths tell stories about gods and heroes, love and war, triumph and tragedy.
Visitors can fully immerse themselves in Greece's extensive history and mythology by touring its historical monuments, museums, and other cultural attractions.
4. Affordable prices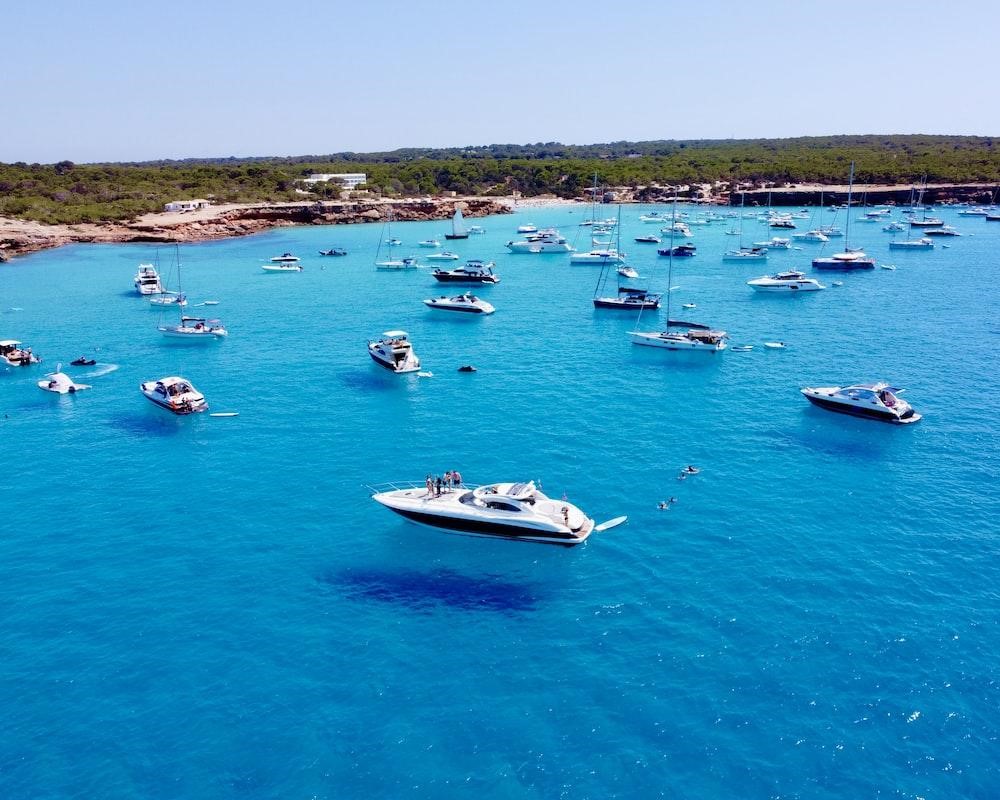 Greece may be one of the more reasonably priced tourist destinations. The nation provides various options for travellers on a tight budget, including inexpensive lodging and cost-effective food and drink. A lower cost of living than other European nations and a tourism sector focused on luring tourists with affordable pricing are some of the elements that make Greece more affordable.
Food and drink are also reasonably priced in Greece, with local tavernas and street vendors providing inexpensive dining options. Traditional Greek dishes such as souvlaki and gyros are available to visitors.
Greece may be a reasonably priced destination for tourists ready to spend their money carefully. Greece has much to offer, and travellers can take advantage of it all with advanced planning.
5. Vibrant Nightlife
The city that never sleeps, Athens, offers visitors various bars and clubs, from hip rooftop bars to underground techno clubs. Numerous clubs in the well-liked Gazi neighbourhood cater to all preferences.
Another well-liked nightlife destination is Mykonos, which has many pubs and clubs that draw a posh and affluent audience. Everyone may find something to enjoy on Mykonos, from upscale VIP clubs to outdoor beach clubs.
Ios, another well-liked party island, has a wild and exciting nightlife. The major town on the island, Chora, has a lot of bars and clubs that stay open till the wee hours of the morning.
There are many locations to dance, drink, and party the night away in Greece, attracting many visitors. Whether you want to attend a wild beach party or a swanky cocktail bar, Greece has something for everyone.
6. The Climate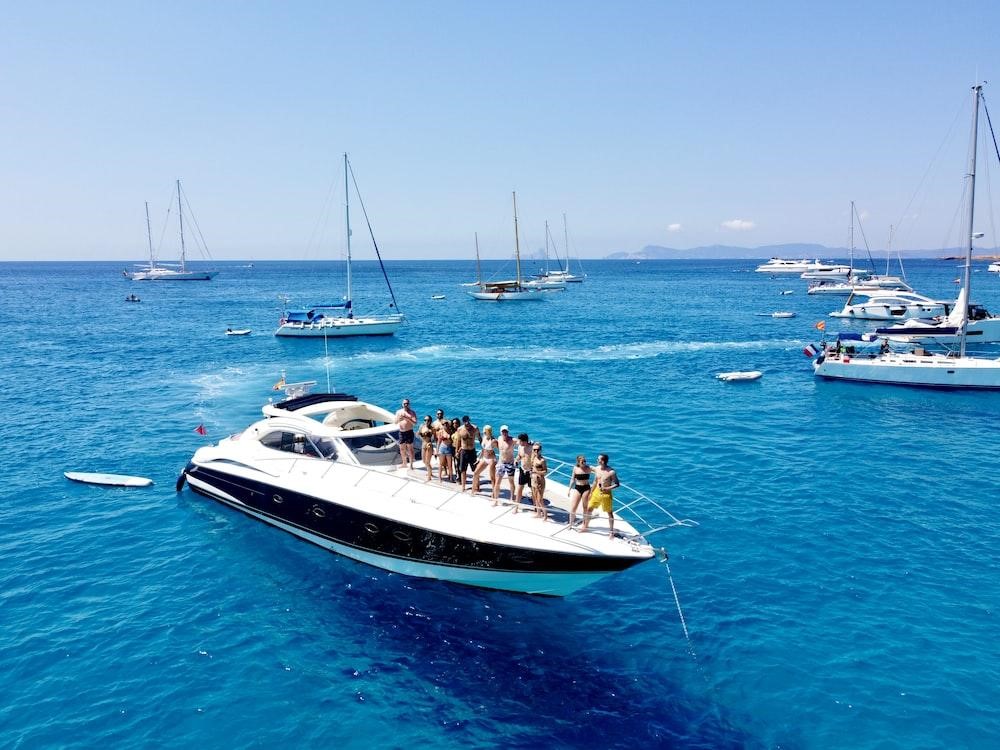 The Greek islands have a Mediterranean climate that is warm and sunny. Summers are hot and dry everywhere, with brilliant "wall-to-wall" blue skies. With long summer days and little rain, this is the ideal climate for a successful summer luxury yacht charter.
Greece is a very diverse country with regional differences. The presence of the Meltemi, a summer wind that blows up to gale force during July and August in the Aegean, home to the Cyclades, is most noticeable. Fortunately, the Ionian still offers excellent cruising at this time of year, with protected bays and calm passages.
Bottomline
Greece is an exceptional yachting destination that provides an unforgettable sailing experience. In addition, Greece has something for all travellers: its turquoise waters, breathtaking landscapes, historic sites, flavorful cuisine, and exciting entertainment.
Finally, Greece has a thriving entertainment scene, with a thriving nightlife, cultural festivals, and live music events taking place all year. Whether you want a quiet, relaxing getaway or an exciting adventure, Greece has the perfect yachting experience.