Any homeowner working on a project around the house needs a well-stocked toolbox. The rigid oscillating tool is a strong, flexible tool that can be used for a variety of jobs, including making accurate cuts and removing tile and grout.
This tool is a must-have for any DIY enthusiast wanting to advance their projects, whether you need to trim, cut, remove, shape, sand, or much more.
The versatility and utility of the ridgid oscillating tool provide you with the ability to complete a variety of jobs quickly and effectively. So, if you're looking for a tool that can help you make precise cuts, and remove grout, shape, and sand, all with one tool, the ridgid oscillating tool is the perfect addition to your DIY toolbox.
It's a game-changer that can elevate your DIY game in five unique ways mentioned below:
Precision Trimming and Cutting
The versatile ridgid oscillating tool will up your trimming and cutting game. Baseboards, moldings, and trim pieces can be easily and precisely trimmed using the machine's cutting blades and attachments.
Regardless of how complex the cuts or angles are, the ridgid oscillating tool gives precise control and cutting power that will revolutionize your woodworking processes.
The era of arduous manual labor and excruciatingly subpar cutting is long past. With the ridgid oscillating tool, you can easily generate flawless results since efficiency and accuracy are at your fingertips.
Whether you're an expert carpenter or a committed do-it-yourselfer, this tool will soon replace other options as your go-to choice for any cutting requirements. You may usher in a new era of precision in your woodworking endeavors by adopting the cutting-edge technology of the Ridgid oscillating tool.
Tile and Grout Removal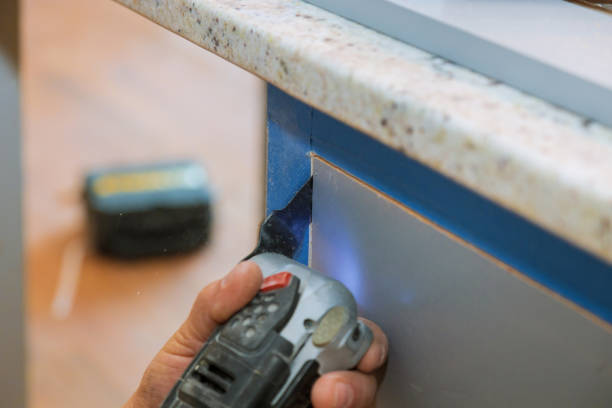 Are you dreading the task of removing tile and grout during your bathroom or kitchen repair project?
Do not be alarmed; the ridgid oscillating tool will save the day. You can easily clean tile and grout with the help of this multifunctional tool's oscillating motion and specialty blade attachments.
The ridgid oscillating tool makes removing tiles easily by successfully cutting through difficult grout and doing so without damaging the surrounding surface. Whether you're replacing one tile or giving your entire floor a new look, this tool will be by your side the entire time.
Putting up with the frustration of chipping away at tiles can be replaced with a quicker, more accurate method of remodeling your space.
Metal Cutting and Shaping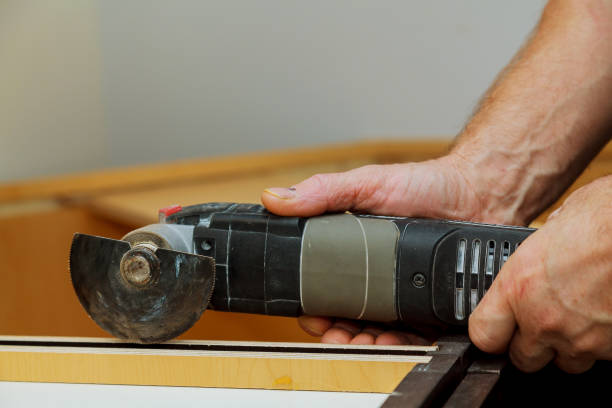 Use your ridgid oscillating tool's impressive metal-cutting and metal-shaping abilities to unleash its untapped potential.
The ridgid oscillating tool efficiently cuts through metal pipes, nails, screws, and more when used with the appropriate blade attachment. Stop wasting time and effort on challenging metalworking chores. This tool is your dependable partner for both straightforward fixes and complex undertakings.
But it goes further than that. For your unique applications, the ridgid oscillating tool excels in shaping and modifying metal sheets. Even when working with difficult materials, you can produce results of a professional caliber with control and precision.
Sanding and Smoothing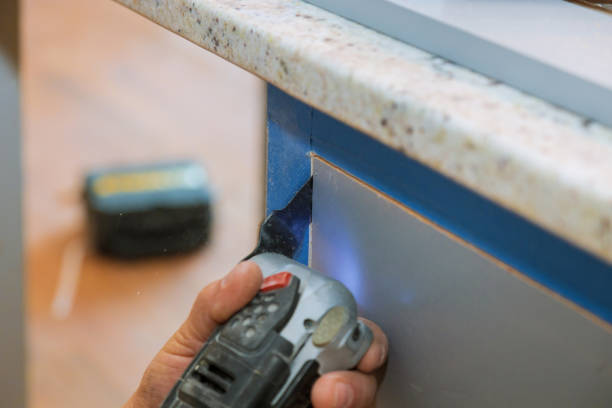 The pursuit of a smooth and perfect finish can be a difficult endeavor in the world of woodworking and other projects. But don't worry; the ridgid oscillating tool is here to the rescue. Thanks to its variety of sanding attachments, this adaptable tool is a master of sanding and smoothing.
No matter if you're working on large surfaces or challenging crevices and nooks, the ridgid oscillating tool ensures even sanding and consistent results. No more grueling, never-ending sanding sessions or sore hands. With the use of this tool, you can quickly achieve a finish of a professional caliber, giving your projects a distinctive appearance.
From smoothing rough edges to preparing surfaces for painting or staining, the ridgid oscillating tool is your trusted companion. Its precision and control give you the confidence to tackle any sanding task with ease. Bid adieu to flaws and welcome a faultless finish that will make people envious of your skill.
Plunge Cutting and Flush Trimming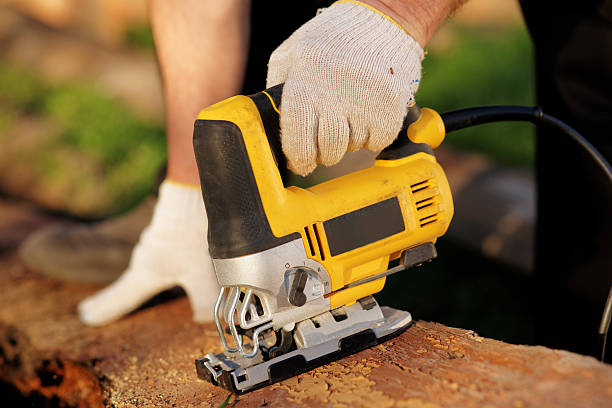 The plunge-cutting and flush-trimming capabilities of the ridgid oscillating tool stand out when it comes to precise operations. This tool is your best ally if you ever need to make precise plunge cuts in plasterboard or plywood.
But flush trimming is another task that the ridgid oscillating tool excels at. With its specially designed flush-cutting blades, you can easily trim edges, remove excess material, and produce smooth, polished finishes. Get rid of sharp edges and say welcome to surfaces that have been skillfully trimmed to satisfy even the most discerning eyes.
Whether you're a skilled tradesperson or a committed do-it-yourselfer, the ridgid oscillating tool's plunge cutting and flush trimming capabilities will improve the degree of precision work you do. Its adaptability and accuracy make it a necessary tool for producing immaculate outcomes in your job.
Conclusion
The ridgid oscillating tool is a highly versatile machine that can take your DIY projects to the next level. With its cutting blades and various attachments, it offers effortless precision trimming for baseboards, moldings, and trim pieces.
But it's not just a trimming tool – it can also tackle tile and grout removal, metal cutting and shaping, sanding and smoothing, plunge cutting, and flush trimming.
By using this tool, you can elevate your level of craftsmanship and explore a world of creative possibilities.
So, get ready to unleash your imagination and transform your DIY projects with the Ridgid oscillating tool.