Were you injured on the job? A work injury lawyer will fight to help you get the justice you deserve. Start out by reading the list below to learn more about what makes a valid workplace injury claim.
Ask a Work Injury Lawyer: 5 Characteristics of a Valid Work Injury Lawsuit
1. Negligence Led to the Incident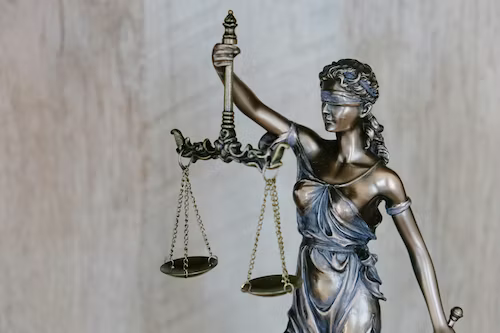 The basis of any valid work injury case is that your employer is at fault for the injury you suffered. In order to establish this fact in a legal setting, you need to prove that their negligence created the conditions that caused you to have an accident and injure yourself. This will show the court that you were wronged by another party and deserve to be compensated for the harm you suffered as a result.
Many different types of injuries can be caused by an employer's negligence. These can include slip and fall accidents, vehicular accidents, exposure to harmful chemicals, or many other types of incident. Visit this page to learn more about workplace injuries and how they are viewed in the courtroom.
2. You Suffered Physical Injuries
Injuries are traumatic events that can have wide-reaching consequences. In addition to physical harm, these incidents can also lead to psychological distress that can also interfere with your life. However, it's important to know how these injuries are defined by the law.
While psychological distress can be factored into the compensation you're due as a result of a work injury, there needs to have been a physical injury that occurred in order for you to have a valid claim. Even minor injuries can sometimes be grounds for a lawsuit. If you only suffered property damage as a result of the negligence that took place, you may have a case, but it would not fall under personal injury law.
3. Expenses Resulted from the Incident
In order to establish what the party at fault for your injury owes you, there needs to be a record of the expenses you incurred as a result of the injury. This will help to determine exactly what your claim is worth and what compensation you're due from your employer to make amends for the accident.
Expenses from an injury can take many different forms. Medical bills are perhaps the most obvious expense, but there is also lost income from missed time at work and other factors to account for. A lawyer can help assess your situation and determine all the expenses you incurred as a result of your injury.
4. You Have Evidence to Support Your Claim
You may know with certainty that your injury was caused by negligence and that you deserve compensation for the harm that was inflicted upon you. However, knowing that yourself isn't enough; you also need to be able to prove that fact in a way that will provide a compelling argument to the court. To do this, you'll need to gather evidence that paints a clear picture of what happened to cause the accident and the harm you suffered.
Medical records can be an important piece of evidence to use in your argument, as this shows a clear record of what injuries you suffered and when they occurred. Video or photos from the scene, witness testimony, and physical evidence such as faulty equipment that played a part in the accident can all be useful as well. A lawyer can help you gather evidence from multiple sources, so you build the strongest case possible.
5. You Aren't Receiving Adequate Compensation
While in many work injury cases the injured person isn't being compensated for what happened at all, there may also be cases where an employer isn't offering the correct compensation. They may not be following recommendations given by the workplace's insurance provider or worker's compensation department. They may also not be taking a pre-existing disability you had prior to the accident into account when offering compensation.
All of these situations may be grounds for a work injury case. You deserve to receive the full extent of the compensation you're due to help you recover from an injury and get your life back on track. A lawyer's experience is a valuable asset to draw on that will help you determine if you're being fairly compensated for the injury you suffered, so your employer doesn't cut corners on paying you what you're owed.
Contacting a lawyer is the best way to ensure you get the full extent of the compensation you're due and will give you the best chance of successfully arguing your case. The sooner you get the process started, the better chance you'll have of your case reaching a positive outcome so that you can put your injury behind you and move on to better things.